Who's interested in quick and easy sending an email with the list of candidates for a vacancy?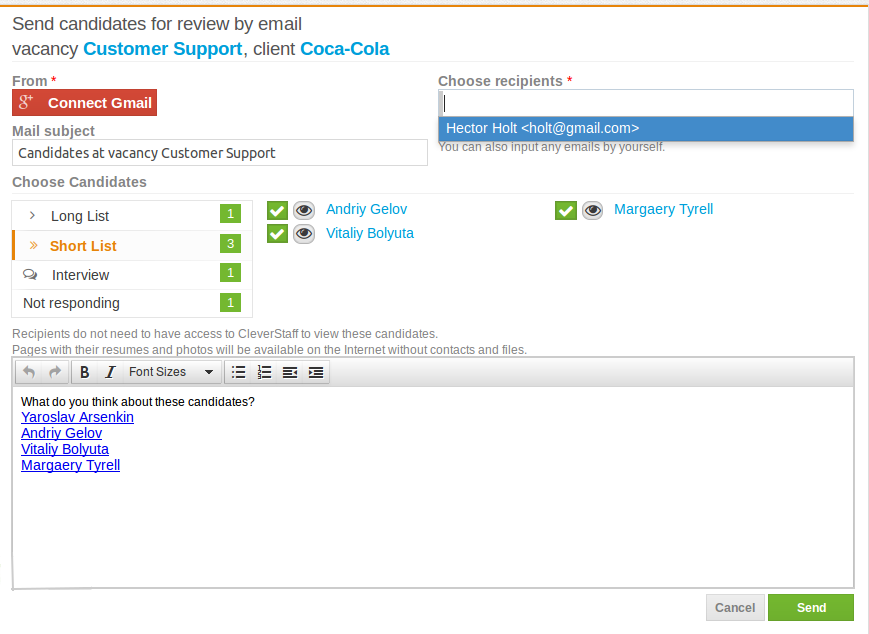 Now it is possible in CleverStaff ATS! The list of recipients can be quickly formed from emails of the customer's contact persons, but email can be sent to any other address also. Select candidates for a job vacancy; you can include text in the letter if you want. The letter will be sent from your Gmail address (other email services will be integrated with CS later).
It's important that one can send only links to profiles of candidates — their summaries and photos without contacts and attached files. The recipients do not have to be signed in CleverStaff account to access to these profile pages, as they are available in the Internet directly.
Your friends @CleverStaff