Emailing with templates
Dear friends! We are happy to start telling you about the updates which appeared in CleverStaff ATS solution at the end of June!
The direct emailing feature has been implemented. You can use this tool in the following cases:
to invite a candidate to an interview with the option of a file attachment (i. e. map);
to propose to a candidate an offer for consideration;
to inform a candidate about the refusal;
to send the list of candidates for a vacancy to the client.
Also, you can change email templates for each vacancy!
We've been sent a lot of requests for realization of this function. Today we are very happy because we've done this!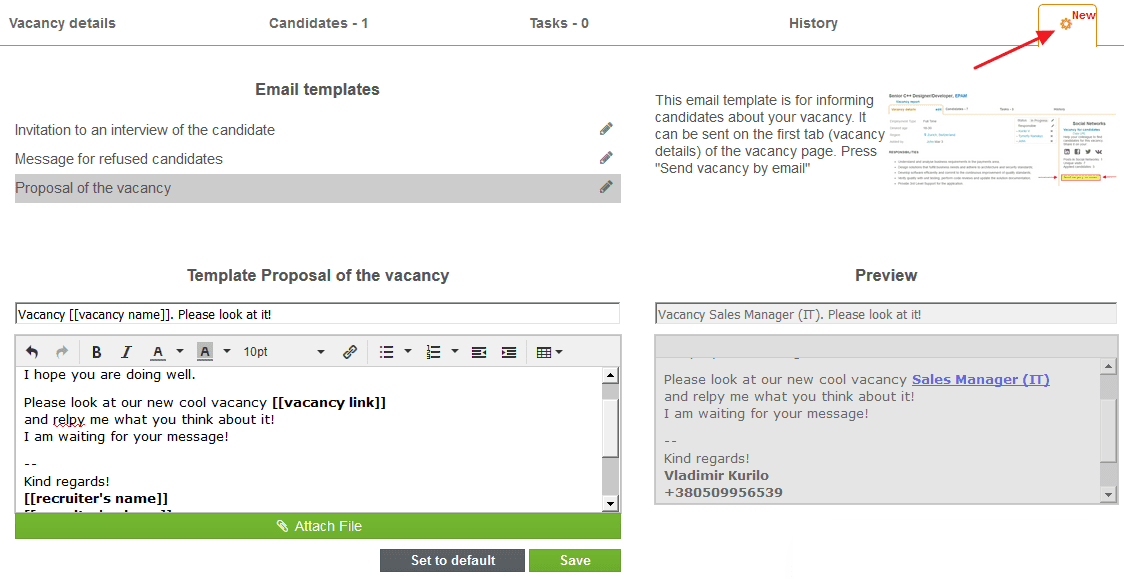 Team CleverStaff