Advanced integration and new site
We've updated the CleverStaff extension this December. Therefore, you can perform the improved search of candidates in your account after saving them from LinkedIn, HeadHunter, work.ua etc. The similar candidates are shown in a new window. Then you decide whether to merge the already existing profiles with new profiles from LinkedIn, HeadHunter, work.ua or to create profiles of new candidates. This update has come on request of Olga Markova from KamaGames. This is another example of an important and useful feature implemented for a certain company, which became available for all HR ATS CleverStaff customers.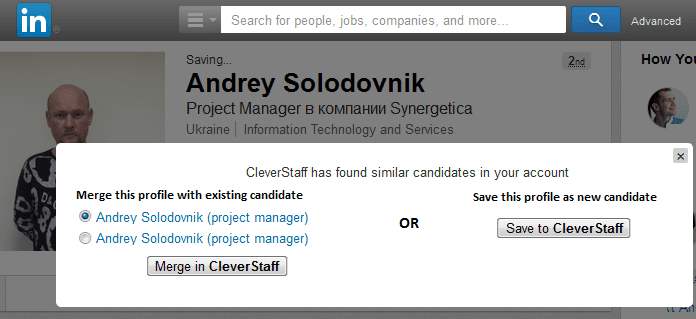 Start page of our website: https://cleverstaff.net was updated. Now all information about our features is displayed better, there are separate pages for our latest news (blog) and tariffs as well.
Your friends @CleverStaff