New CleverStaff option: tasks
We have added the option of task making to CleverStaff ATS recruitment software! There is beta version at the moment.
For now users can create tasks (notifications) only for themselves on the "Vacancies" page and on the candidates' pages.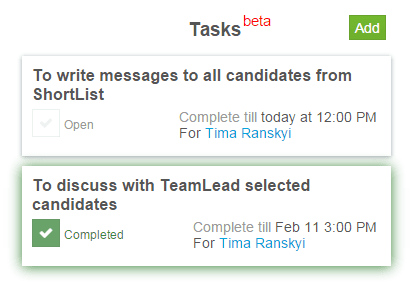 We plan to implement the feature allowing customers to set tasks for each other.
It's not required to identify the candidate's name and the vacancy you are working at in the textbox, write there just the essence of the task. You can see all tasks created in your account in your Organizer.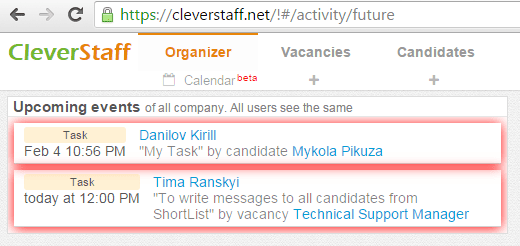 We'll seriously expand the functionality of this feature in February and March.
Team CleverStaff