Redesign of the candidates search tool
Dear friends, we continue updating CleverStaff interface. The menu of the user interface has already become more refined and convenient — our next step is to improve searching on the candidates database.
Now, the candidates search in CleverStaff is not only quick and accurate tool, but also is a cute one 🙂 Certainly, we didn`t limit ourselves to its exterior, and reinforced the service with some improvements.
The convenient search on the database is a must for effective automation of recruiters' routine work. We have added several improvements to our ATS that made searching on the candidates database even more user-friendly. The renewed candidates search can «remember» the criteria you prefer to select candidates by, among other updates.
Previously, the search on the candidate database looked like this: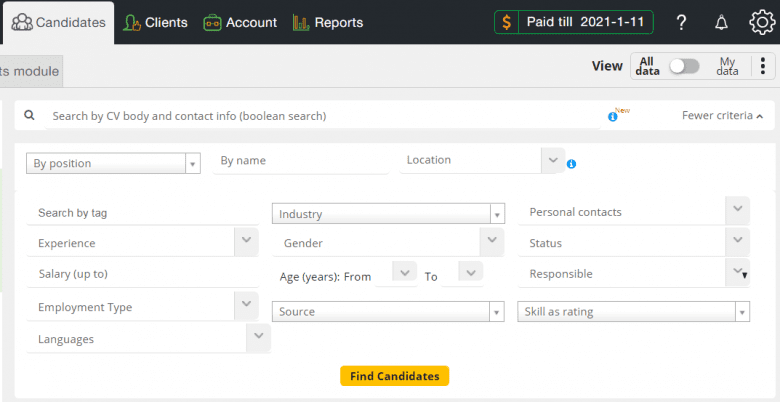 Its redesigned appearance: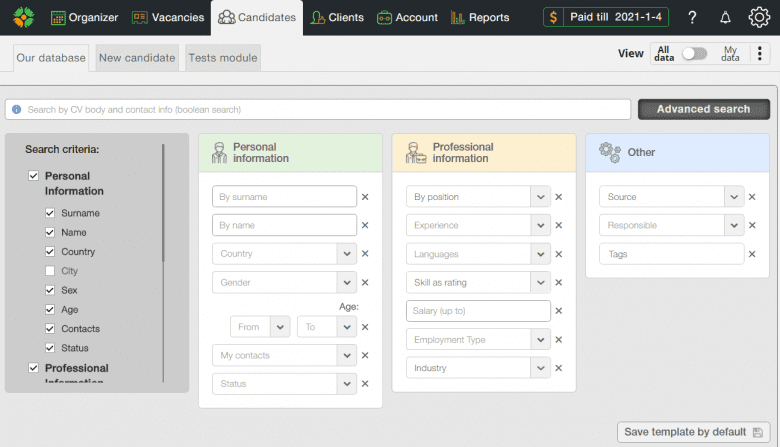 Please note that there is a «Search Criteria» block in the system now.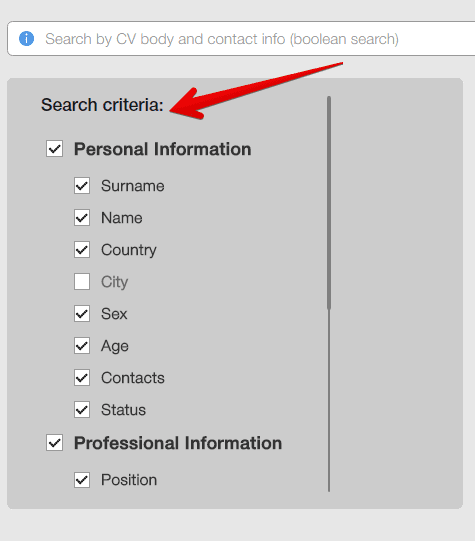 Choose the search criteria. They are sorted by the blocks:
– Personal information (first name and last name, country, city, gender, age, contacts, status);
– Professional information (position, experience, languages, skills, salary range, employment type, industry);
– Other (tags, source, responsible recruiter).
If you often search by specific set of criteria, you can save them as a template of advanced search. Just click on the button «Save template by default» to escape setting the same search criteria every time. All criteria selected will be applied each time the advanced search will be used.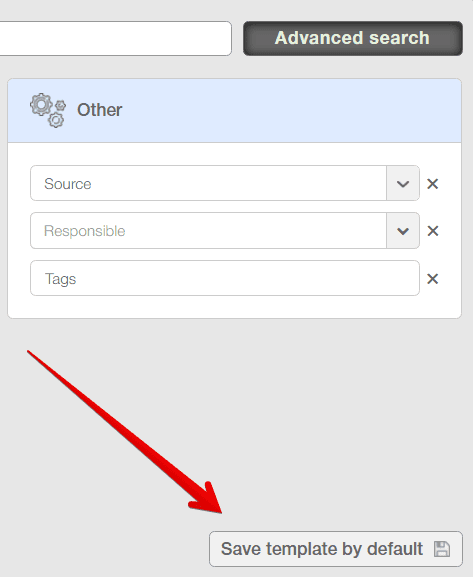 Your friends from CleverStaff