Managing candidates personal data in CleverStaff
After the EU introduced the new rules (GDPR) aimed to protect personal information of its citizens, professionals who worked with personal data, faced the need to do a lot of additional actions to comply with the requirements of the Regulation. This greatly complicated all data operating processes because now you ought to have the unequivocal consent of the data subjects to even store someone else's name and contact information in your database.

We've solved the problem of communication with candidates by automating the request of a candidate's permission to store and process his/her personal data and all further actions based on the result. All the features needed for this are already added to the system – you need only to click a few buttons.

How it works:
If you add a candidate to your database in the ATS application, the new profile gets the "Personal Data consent status is undefined" status.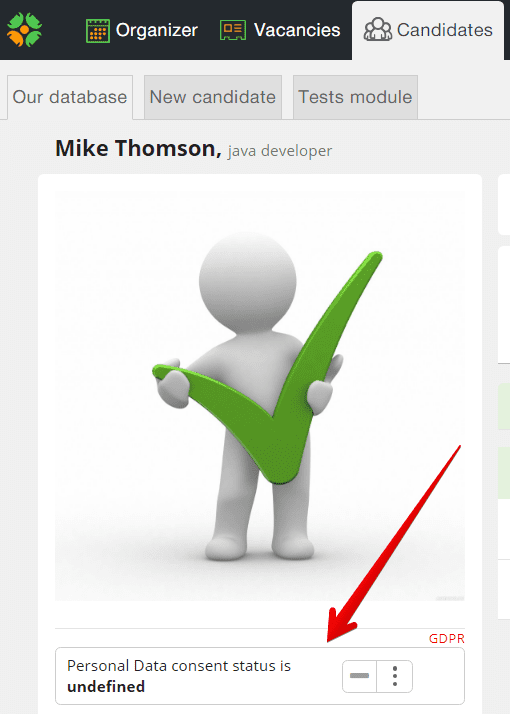 To get the candidate's permission to process his/her personal data, click on the "Send the email to this candidate with the consent request" button.
Check the email and click on the "Send" button to confirm.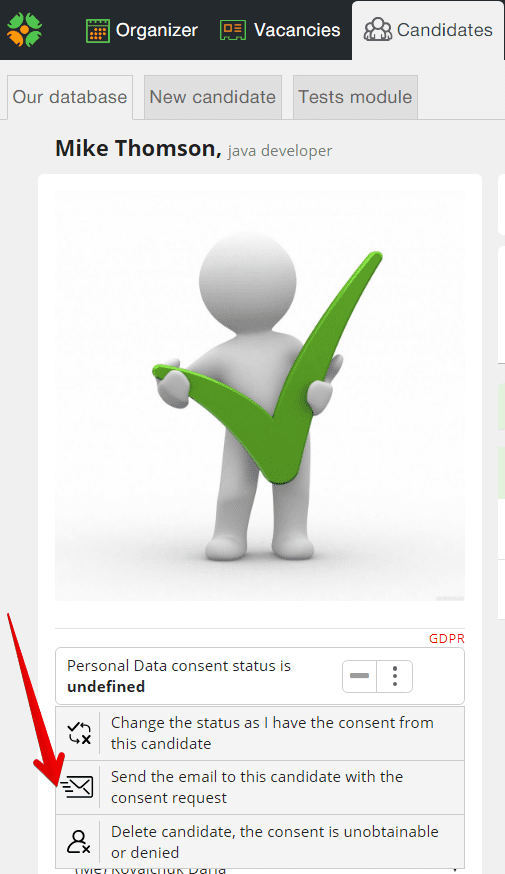 Now, when a candidate applies for the vacancy published via CleverStaff the system automatically request the consent for his/her personal data processing.
It looks like this: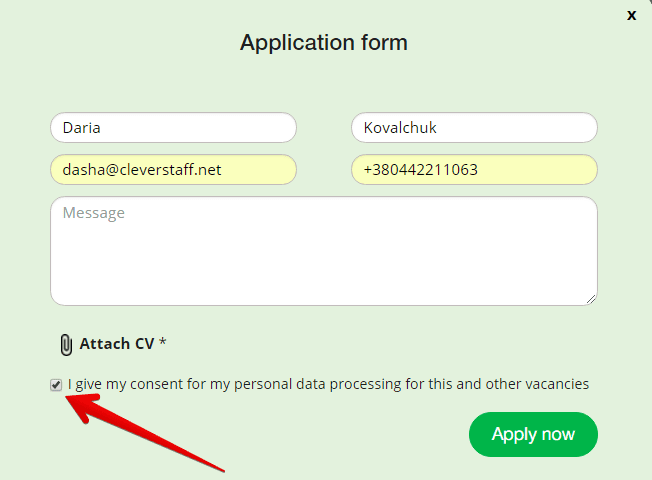 If the candidate doesn't allow you to process his/her personal data, check the status "The candidate has denied the consent for Personal Data processing request".
According to the law, if you don't get a permission from the candidate, you must remove the candidate from your database. Check the "Delete candidate, the consent is unobtainable or denied" status and the system will offer the irrevocable removal of his/her profile from the system.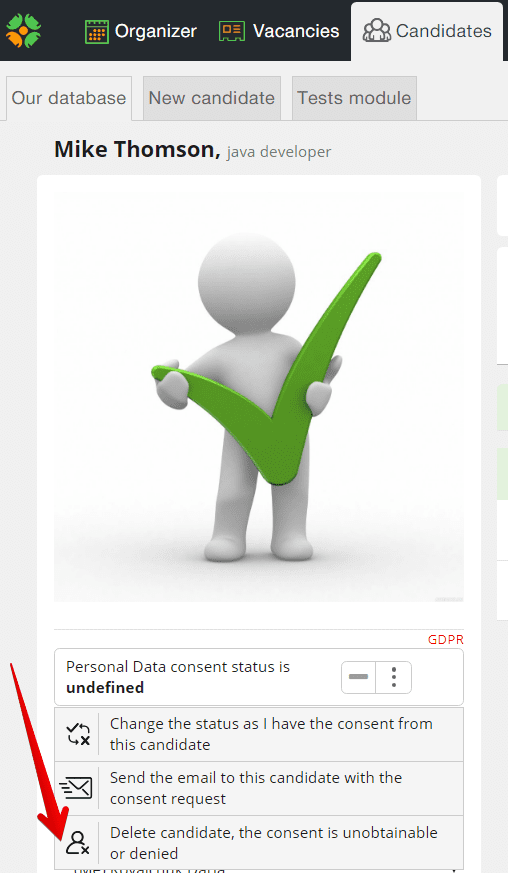 If you have received a permission from the candidate to process his/her personal data already, mark it in the candidate's profile by clicking on the "Change status as I have the consent from this candidate" button.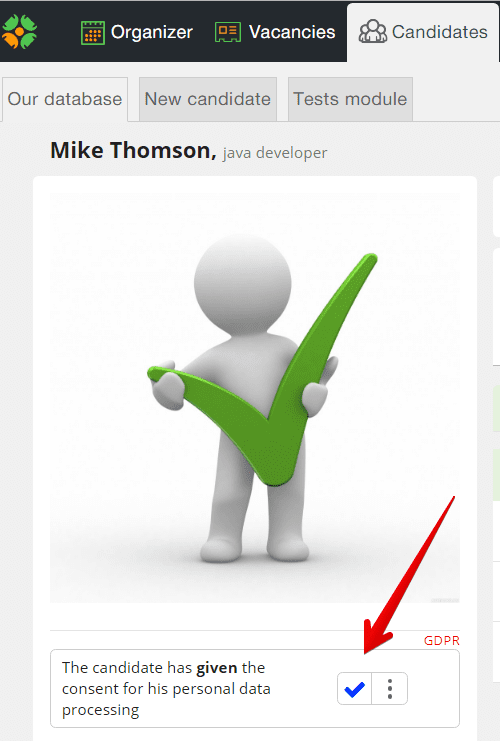 Your friends from CleverStaff