New feature: "Custom report designer"
"Custom report designer" is a new feature allowing to create reports with custom parameters which you are able to select yourself.
We received dozens of requests from recruiters who needed different report types. In companies with a big history, there are some unique report types which sometimes could not be built by any recruitment software.
Previously, we offered companies an ability to develop unique reports upon their request as a paid customization. Now you are able to build any report types yourself at CleverStaff!
In a custom report designer, you can select default criteria, and add standard/custom fields (vacancies & candidates) in a format which fits you best.
Each custom report format could be saved with a unique title and could be used multiple times.
Also, we combined all the reports in the 'Reports' tab.  You can access the 'Custom report designer' in this new tab.



The page consists of a several blocks where you could select the vacancy status, users and date, add/remove report fields, and display candidates by stages.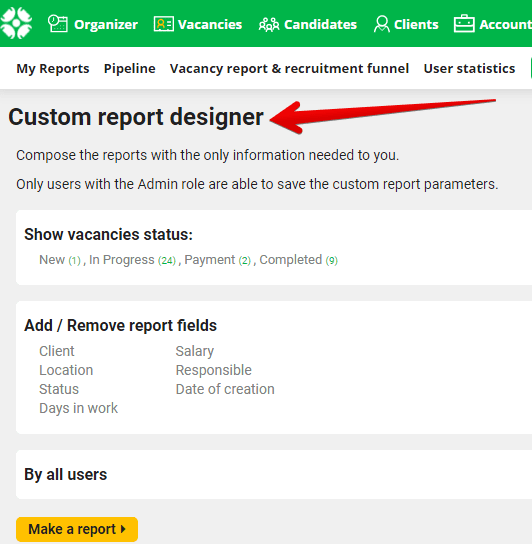 "Show vacancies status"
The 'Show vacancies status' filter is configured in the block with the appropriate title: select the needed statuses in the drop-down list.
 
"
Add / Remove report fields"
In this block you can choose the fields with vacancy details.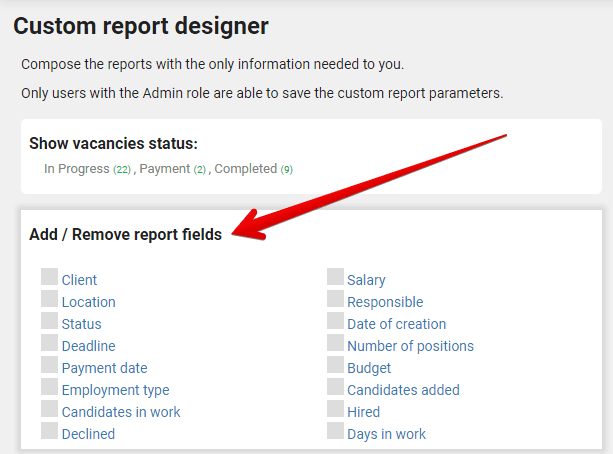 Also, you are able to select the "Custom fields" you added.
Select the user names in the "By Users" block to create a user performance report.
It allows you to analyze the way how every recruiter works with their vacancies.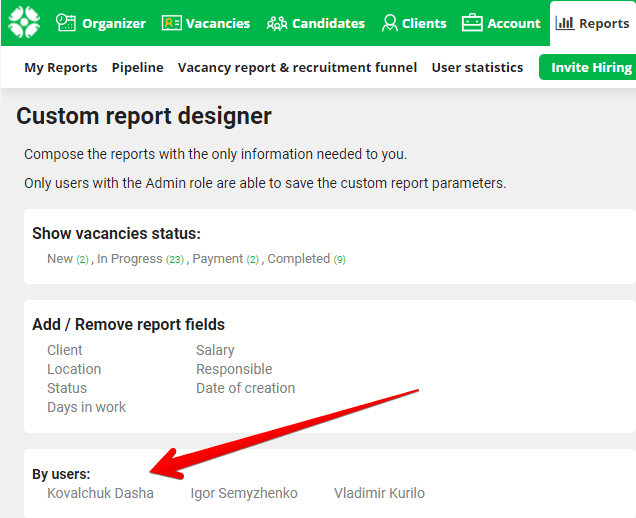 "Show candidates in the report" 
To add first and last names in the report click "Show candidates in the report".


Once this is done, you could see the "Show candidates in stages" block which consists of standard stages and refusal reasons.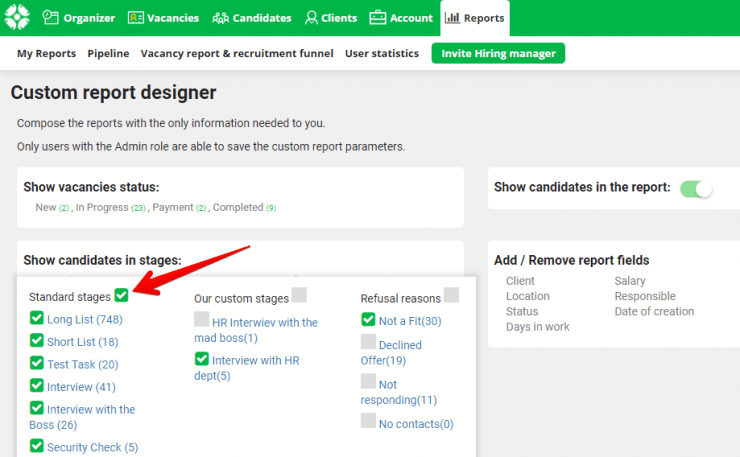 Move the cursor and click near the column title to select all the options in one click.
You could custom the period for a report in the "By Date" block.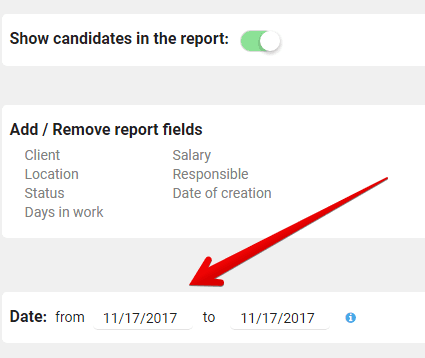 Once you are done with all the report settings, click "Build a report". It will appear under the "settings" block.

Click the "Download report as Excel" button to download your report.
Remove/add parameters in the corresponding block to change the report settings. All the updates will be displayed once you click the "Update Report" button.
Click  the "Save report settings" to save your report. Add the report title and description in the pop-up window.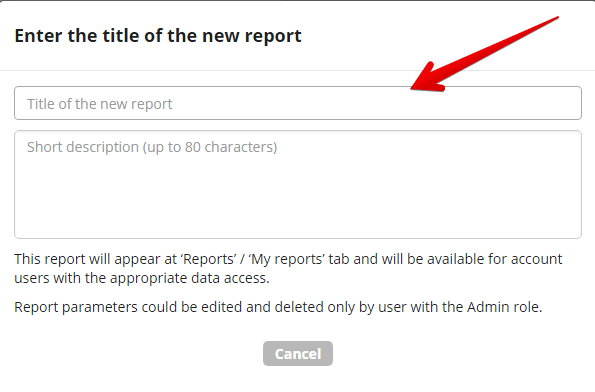 Your custom report will appear at "Reports" / "My reports" page and will be available for account users with the appropriate data access.
Report parameters could be edited and deleted only by users with an Admin role.
We hope you will try out the custom report designer and will like its capabilities and flexibility.
 
Your friends at CleverStaff