New feature: 'Custom fields'
We added the 'Custom fields' feature which allows to add your own fields to vacancies, candidate profiles, and client data. If you didn't find the appropriate fields in the system, you can add them by yourself without contacting our developers.
This feature is available only for users with the 'Admin' role.
You can try it at 'Account' tab → 'Custom fields'.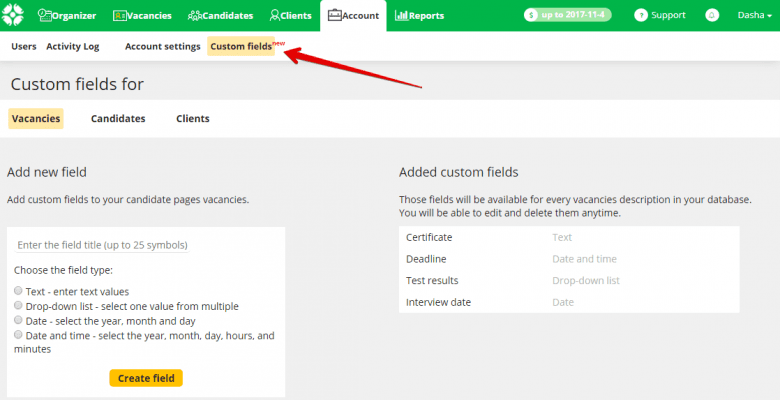 There are 3 tabs to add fields for vacancies, candidates, and clients.
Each tab contains 2 blocks:
– a form to create new custom fields;
– a list of all custom fields created in your account.
Custom field creation

To add a new custom field, enter the field title, select it's type and click the 'Create field'.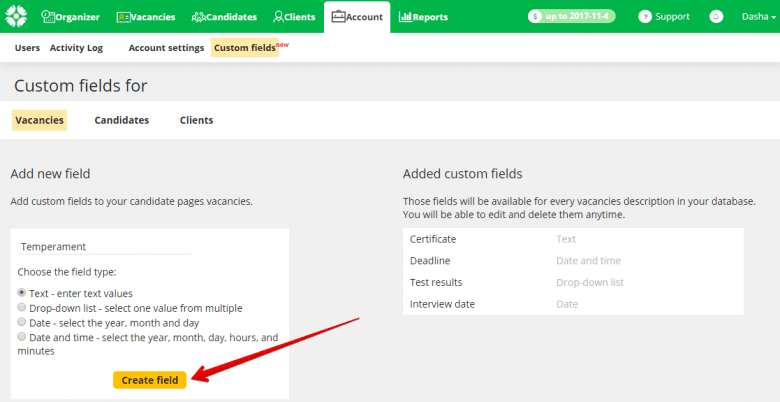 Custom field types can be:
– text – enter text values in free form;
– drop-down list – select a single value among multiple options which you can set while creating the custom field;
– date – select the year, month and day;
– date and time – select the year, month, day, hours, and minutes.
The new custom field appears in the 'Added fields' block and will be added to the appropriate candidate / vacancy / client profile.
You can add data to the new field in the edit mode at a vacancy / candidate / client profile.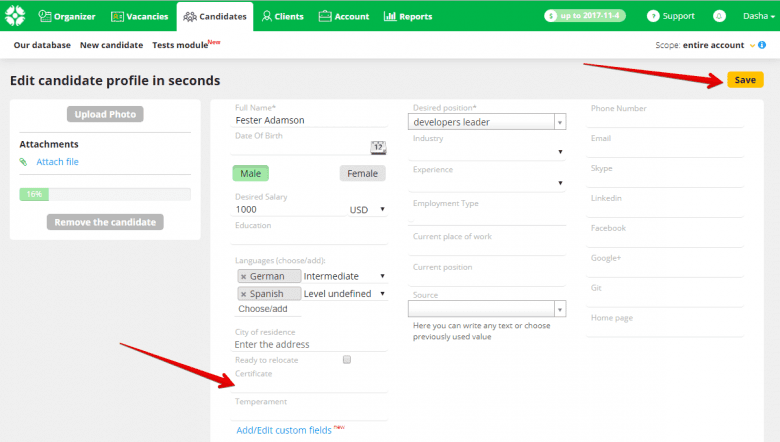 How to edit and delete custom fields
To edit your custom fields go to 'Account'  → 'Custom fields' page: move the cursor to the needed value in the 'Added fields' block and click the corresponding icon.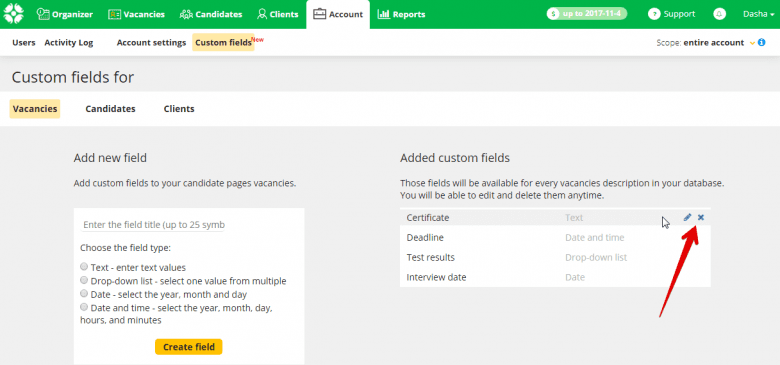 You can add / edit the custom fields from the candidate's profile, vacancy or the client page via 'Add / edit your field' button.