Client's access to CleverStaff
Yes, it has happened at last! Now you can give to your client access to your CleverStaff applicant management system account.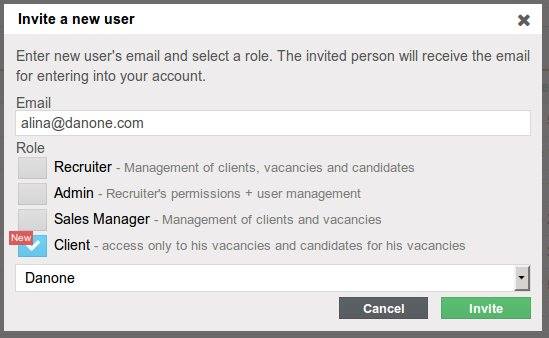 Don't worry, your client won't see more information than it's necessary, — only:
their vacancies;
candidates (without contacts) in their vacancies;
reports on their vacancies.
Also, they can:
add vacancies;
change stages of candidates (for example, to "not a fit");
add comments.
It will substantially reduce correspondence with your clients and generally help your work. Enjoy 🙂
Your friends @CleverStaff