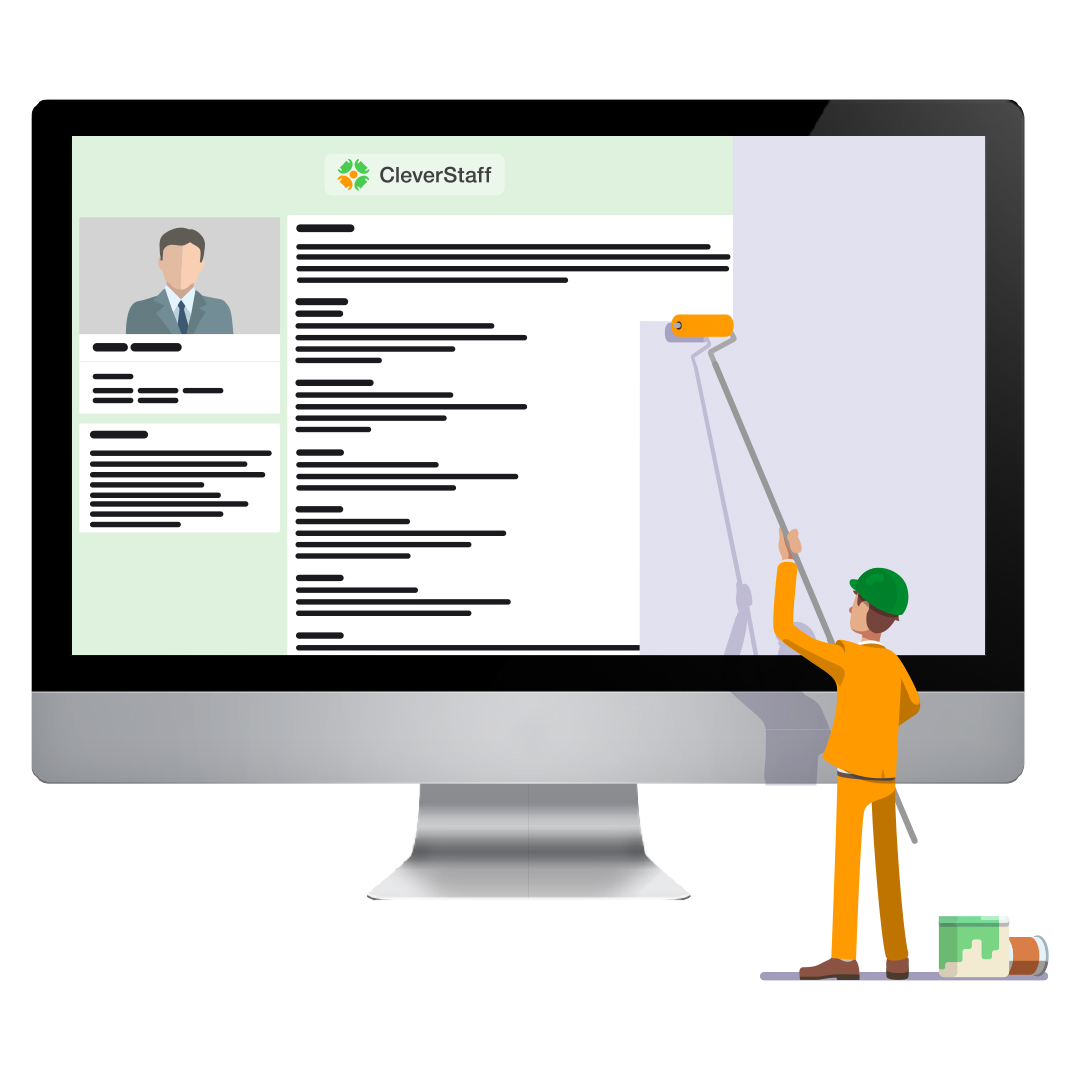 Professional software for applicant tracking and recruitment automation must have an attractive and intuitive interface. Our team considers the user-friendly interface critically important thing for overall usability improvement, so we continue to redesign the system's appearance.
We have already changed the appearance of the candidates search, the external page of tests, the "Reports" and "Custom fields" tabs — now it's turn of the candidate's external page.
The external candidate's page is the candidate's profile without contact information; recruiter can send it to the client to decide if it fits the vacancy. CleverStaff allows you to send these pages via email from the system interface directly.
As people say, "clothes make the man": the profile's appearance itself can greatly affect the perception of the candidate by the client. The new version has all the data structured better, and the design itself corresponds to the updated concept.
The look of the candidate's external profile before the changes: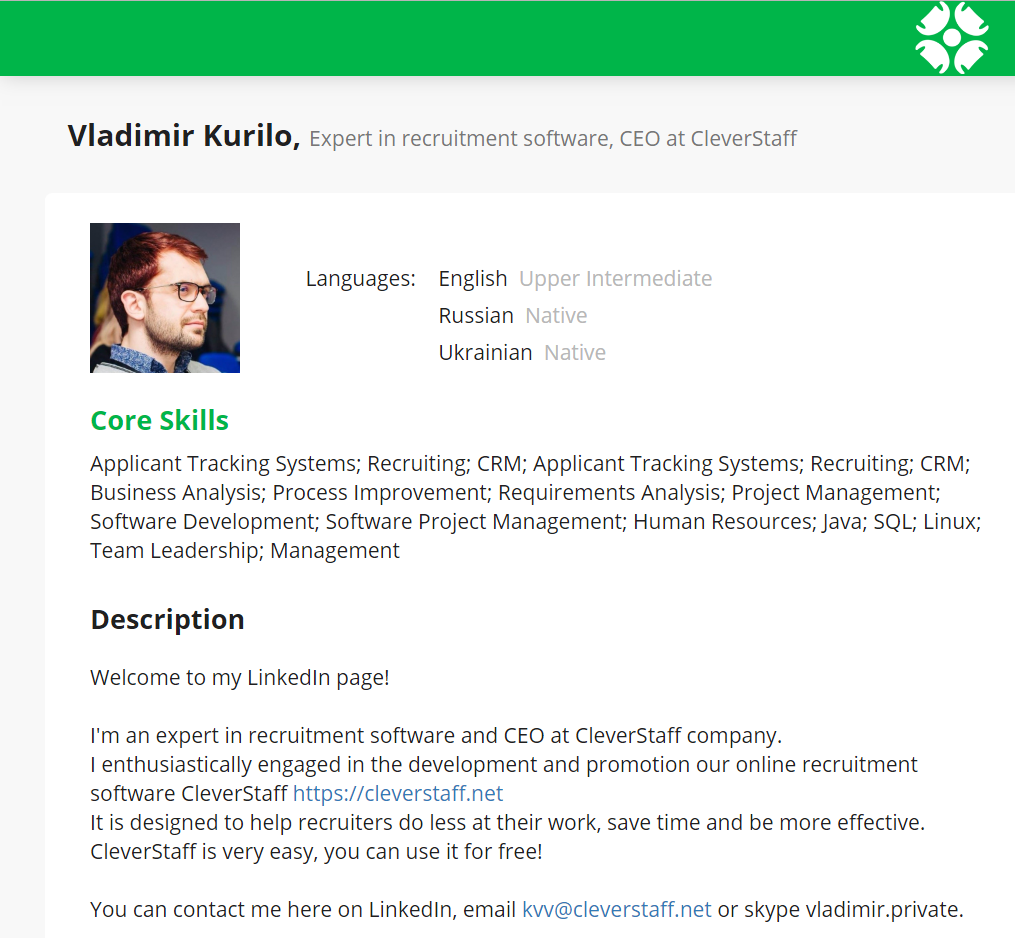 The candidate's external page in the new design: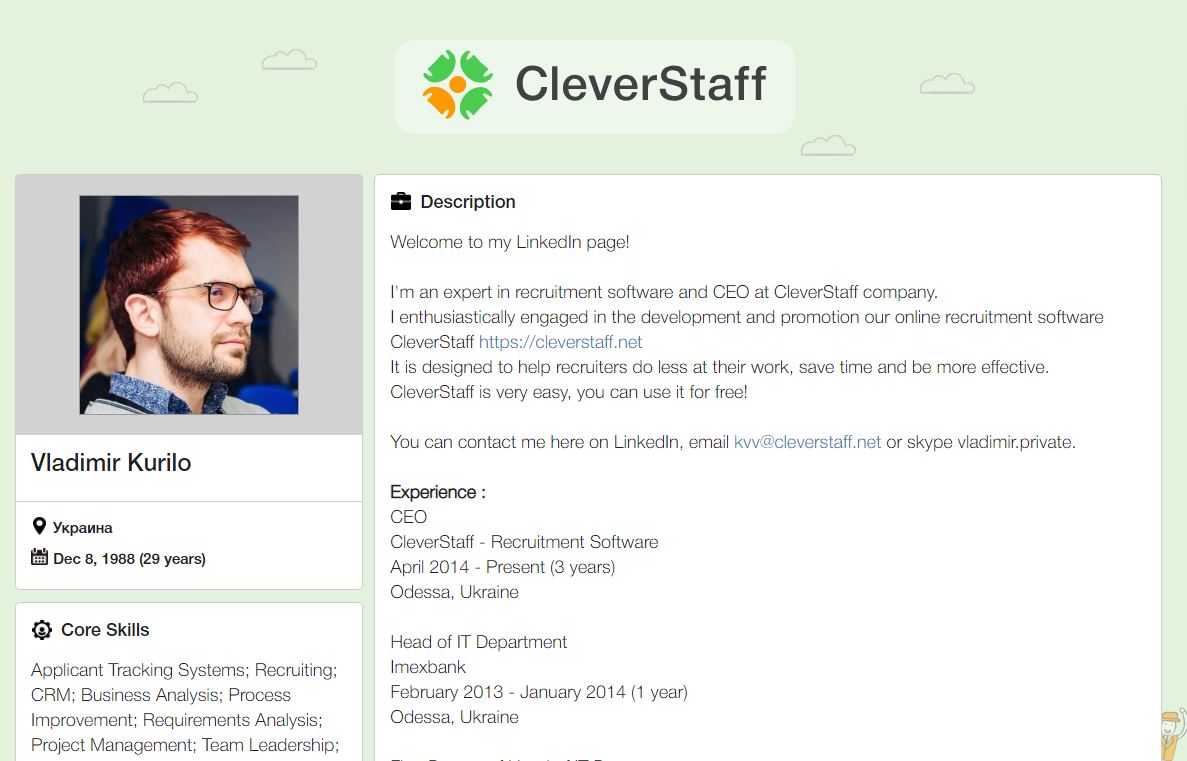 To be continued… 😉

Your friends from CleverStaff