Recent version: new employment type and export limitation at Excel
We added some new features in the recent release:
1. Ability to switch on/off the option to export an account database into Excel file for users with an 'Admin' role.
Now the account managers can be sure in the safety of their database even if other account users have an 'Admin' role.
Previously, the 'Admin' role users were able to download the candidate database. Now this option could be switched off for specific users.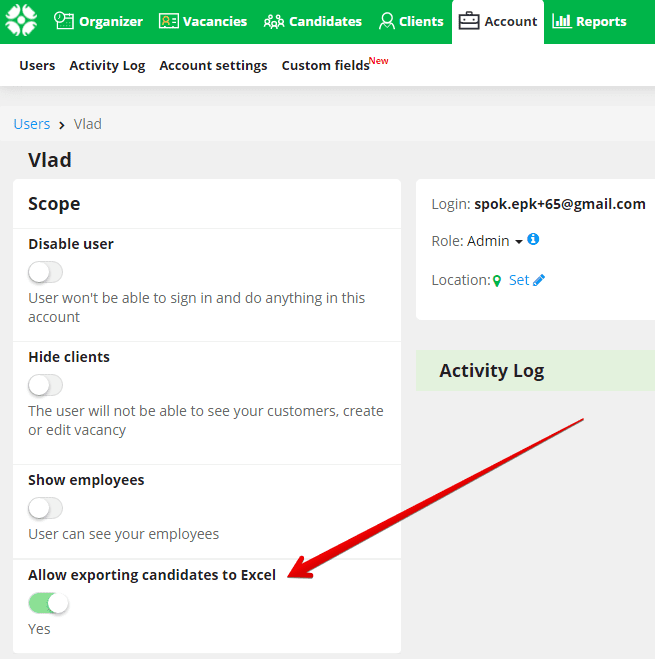 2. Candidate skills as rating will appear in Doc & Excel files after a database export.
3. We added a new option in the candidate employment type: 'Remote'.

Your friends at CleverStaff