Integration with CV-Online and usability improvement
Dear friends! We are happy to inform you about the next share of useful CleverStaff updates released in July!
This time we are spreading our integration to the Baltic States and improving the usability of our system — now our customers can do more 🙂
Integration with CV-Online — we are expanding the boundaries! CleverStaff browser extension is compliant with the most popular Latvian job board: http://www.cv.lv/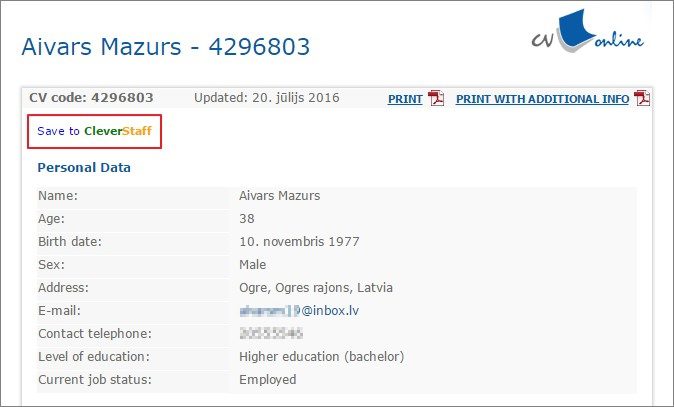 Now users are able to switch the role of Hiring Manager to any other role.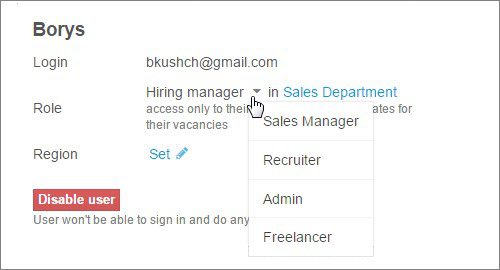 One more improvement were done for the candidate's profile specially. Several times our tech support were asked for the option to change the user's first name/surname in the account — since July our customers can do it by themselves!

We have added the link to settings to the CleverStaff notification letters.

As we announced previously, we continue expanding the functionality of tasks. Previously we have added the option of tasks making to the Clients module. Now you are able to choose the type of task: ordinary task, call or meeting. As a bonus from our team you are getting the new design of the task tab 🙂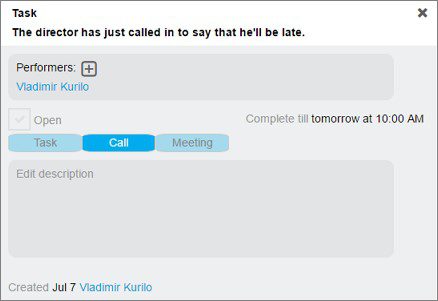 After numerous incoming requests we have added a button for deleting the invited users. Click on the email address of an invited user to see the pop-up window where you can delete an invitation to your CleverStaff account.

Following the requests of our customers we have added an option to open the candidate's profile in the new tab by clicking on a mouse wheel. To do this you should point your cursor to the selected candidate in the list and click on the wheel.
To be continued…
Your friends @CleverStaff