Early August CleverStaff update
1. We've introduced a new way to contact our tech support (as seen on the picture below).

2. There are new candidates' stages appeared in the system:
"Not responding" (by default);

"No contacts" (as an option in the stages settings).
This feature was requested by Dasha Somova.
3. We have great news for users of LinkedIn "Recruiter Lite" accounts also. Now, those accounts are integrated with CleverStaff as fine as the ordinary LinkedIn accounts are.
Your chrome extension will update automatically.
Many thanks to Taisiia Mliuzan for her help while doing this improvement!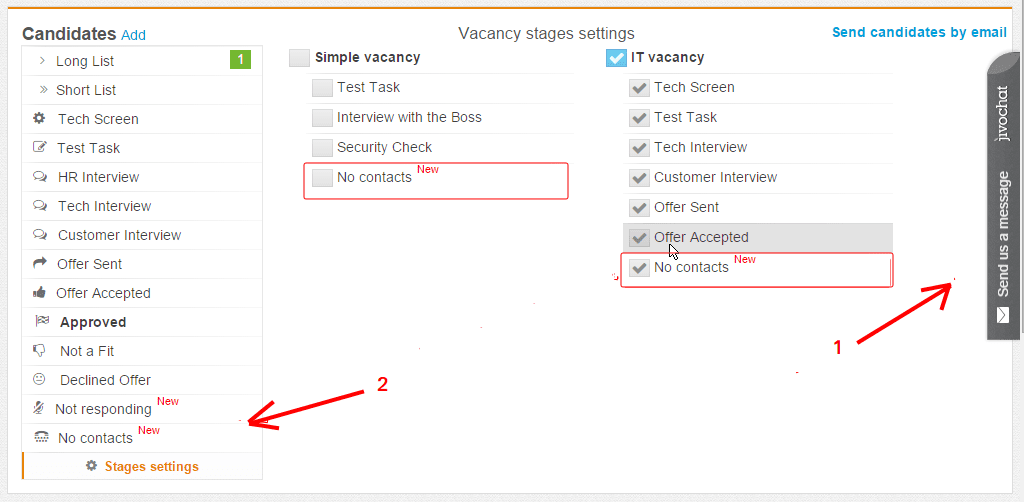 Team CleverStaff