Adding bulk comments and mass removal of candidates – the new features in CleverStaff
Dear friends, we continue to introduce new features to simplify your work in the system. This time, our efforts aim to scale up your efforts 😉
While recruiting, one often has to do the same action for several candidate profiles, whether during mass hiring or editing the applicants database in the system. Our new features make it easier for users to do some tasks of that kind, allowing them to optimize their work and not spend much time on repeating the same actions.
The new and improved version of CS has the following options:
Thanks to request of Anna Vasuhno from VSK Consulting, we have implemented the feature of adding the same comment to several candidate profiles at once.
Now, you don't need to open the profile of each candidate for it, you can do it simultaneously in just a few clicks.
Go to the "Candidates" tab for bulk commenting on several candidates at once – select the necessary candidates and click the "Add comments" icon, as shown in the screenshot: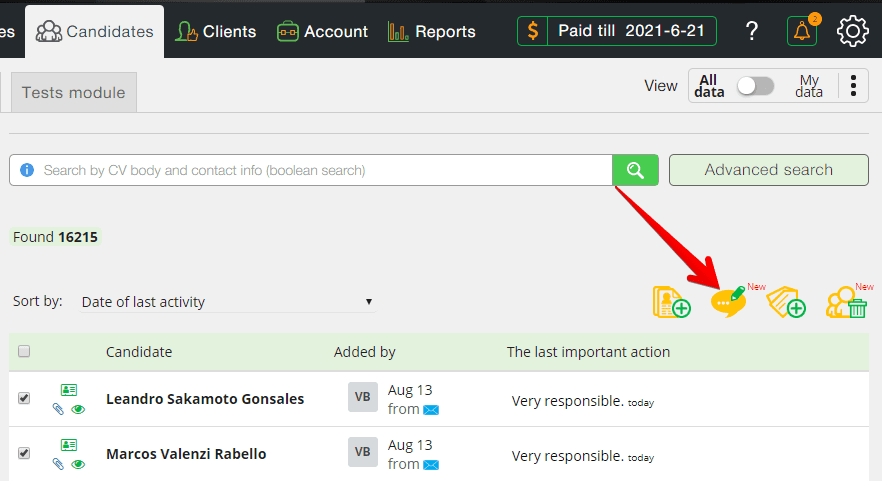 Then write your comment in the pop-up window and click the "Add" button.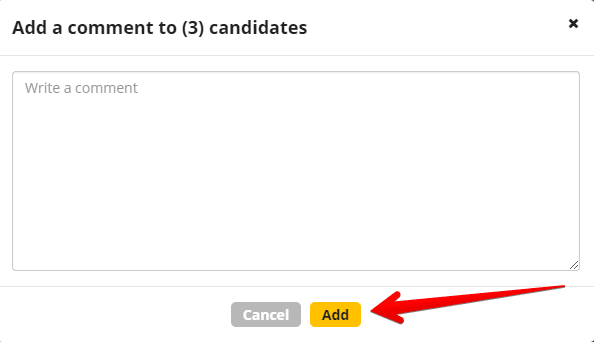 Mass removal of candidates from the system
Sometimes it happens that you have added an improper candidate to the database accidentally and then forgot to remove it. Now, you won't need much time to neaten your database due to our new mass removal feature developed by request of Genadiusz Pysanka from SBT Systems.
How it works
To transfer several candidates into the "Removed" status or permanently erase them from the system, open the

"Candidates"

tab – mark the candidates you want to delete and click on the appropriate icon.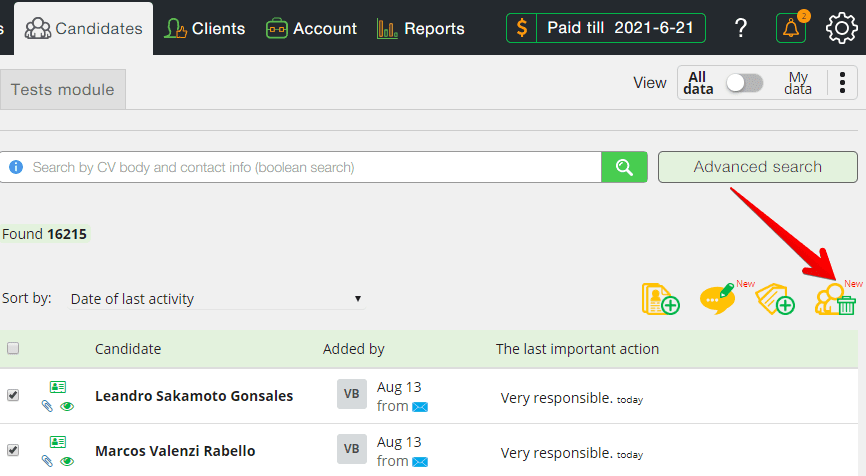 The system will offer you to change statuses of all selected candidates to "Removed" one. You can leave a comment for yourself and your peers.
Click on the "Delete" button to confirm this action.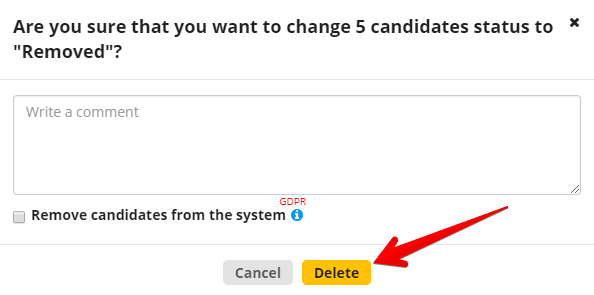 In case you want to delete candidates from the system permanently click on the "Remove candidates from the system" button. All associated comments, tasks and history of actions will be erased as well.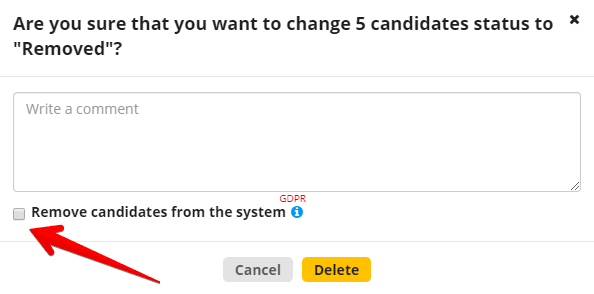 Your friends @CleverStaff