The Key People experience: how recruiting software helped to build business processes
About our client
The Key People team are recruiters and HRs with career history in international companies.
Each of them specializes in their industry for over 5 years, which makes it possible to effectively fill vacancies of any complexity.
The company has been operating since 2013, providing a full range of HR-support, recruiting and mass recruitment services.
The main directions are:
Recruiting and executive search
HR-consulting
Mass recruiting
Career consulting for professionals

Challenge for the brave: from a large company to your own agency
Nadezhda Savchenko, the founder and head of Key People, for many years worked as an HR-director in large international companies with a vast amount of employees. But in 2013, she decided to create her own recruiting agency.
"After leaving a big company, you think that the whole world is like that same big company. But the reality turns out to be different. For a couple of years, I worked on my own as a freelance recruiter, filling positions from market implementer to complex relocation positions. I had to figure out what niche to move towards, to learn commercial activities. And a year later I invited one recruiter, then 3 more…", – recalls Nadezhda.
But even today, the head of Key People believes that the recruiting business really works if you can take any vacancy – from bottling line operator to export director in Poland. "You have to be able to fill everything. You are required to do both mass filling campaigns and find a narrowly focused IT specialist. The other thing is that within the agency, each recruiter has a different specialization and expertise to be effective in a particular industry or branch".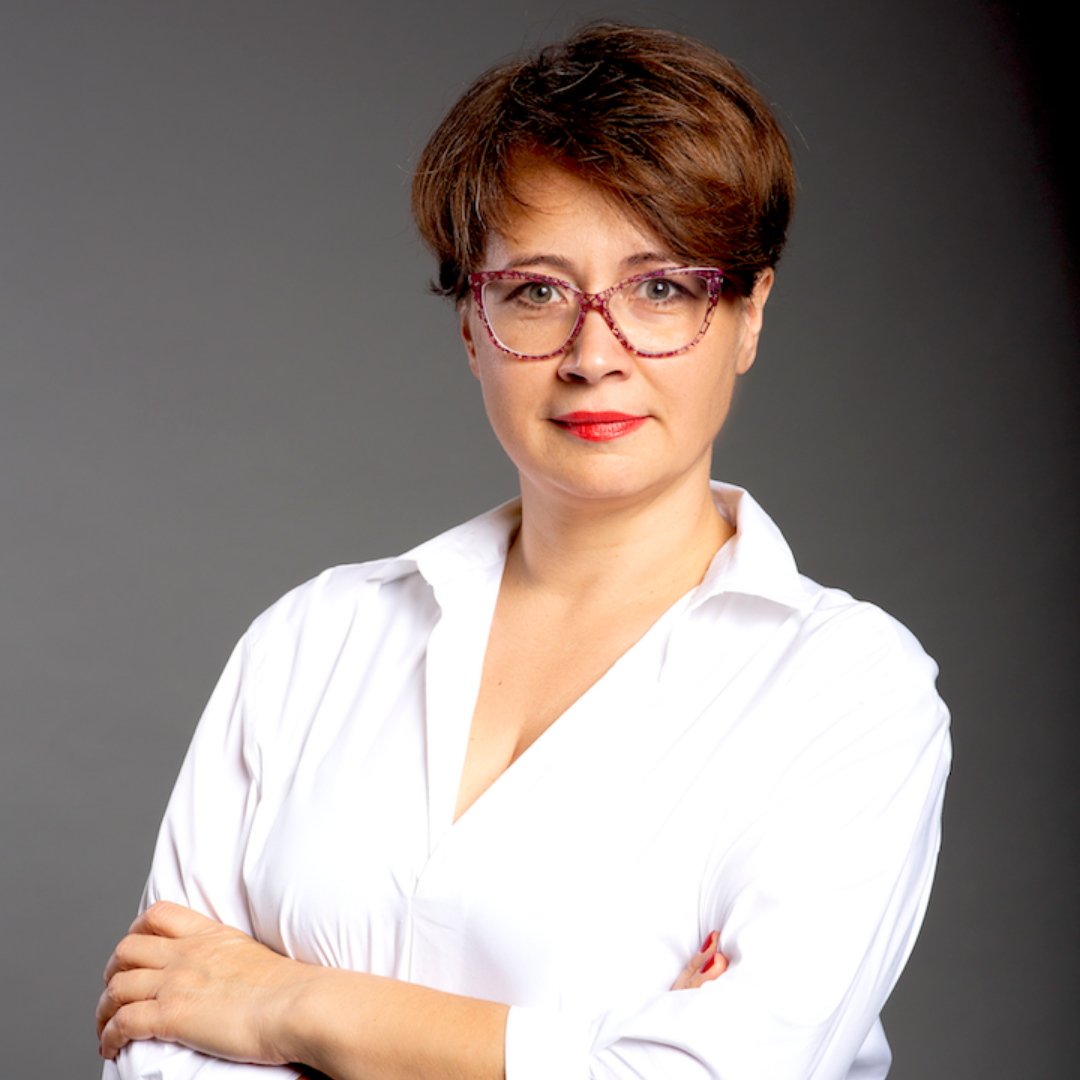 Nadezhda Savchenko, the founder and CEO of Key People
"Recruiting is cool because all the time you are in the center of a change. And the opportunity to influence other people to succeed professionally is always inspiring".
In 2016, when Key People became more than 5 employees, the team started thinking about some sort of CRM or ATS. One of the main reasons was the loss of information. A lot was forgotten. "It is impossible to keep everything in mind if you have 12 to 15 vacancies in process at one time. And I don't want my employees to do that, and then the team's work depended on the memory of this or that recruiter," says Nadezhda.
Solutions
Key People honestly "went to the market", collected all the information, looked at the options. Not all of them impressed us: many systems reeked of a "dos-like" interface, an outdated approach, and shelf solutions. In addition to desktop versions, recruiters need a web-based solution to work in any convenient location. Because of their experience, the entire Key People team had an understanding of what software can be. So they did not want to deal with old-fashioned software at all, they wanted something modern.
"We had seen and worked with systems, but they were geared for recruiting departments within companies, not a recruiting agency. In case of CleverStaff, there was a different feeling," – says Nadezhda. – We could see that recruiters consult the company and the interface was lively, humane, understandable, everything was well-organized, and there was an easy communication with the managers. With regard to technical features, system suited us well. At the design level, we felt that the team was making a product of international standing. We, in turn, also wanted to be a part of a modern HR, and not part of a shelf solutions".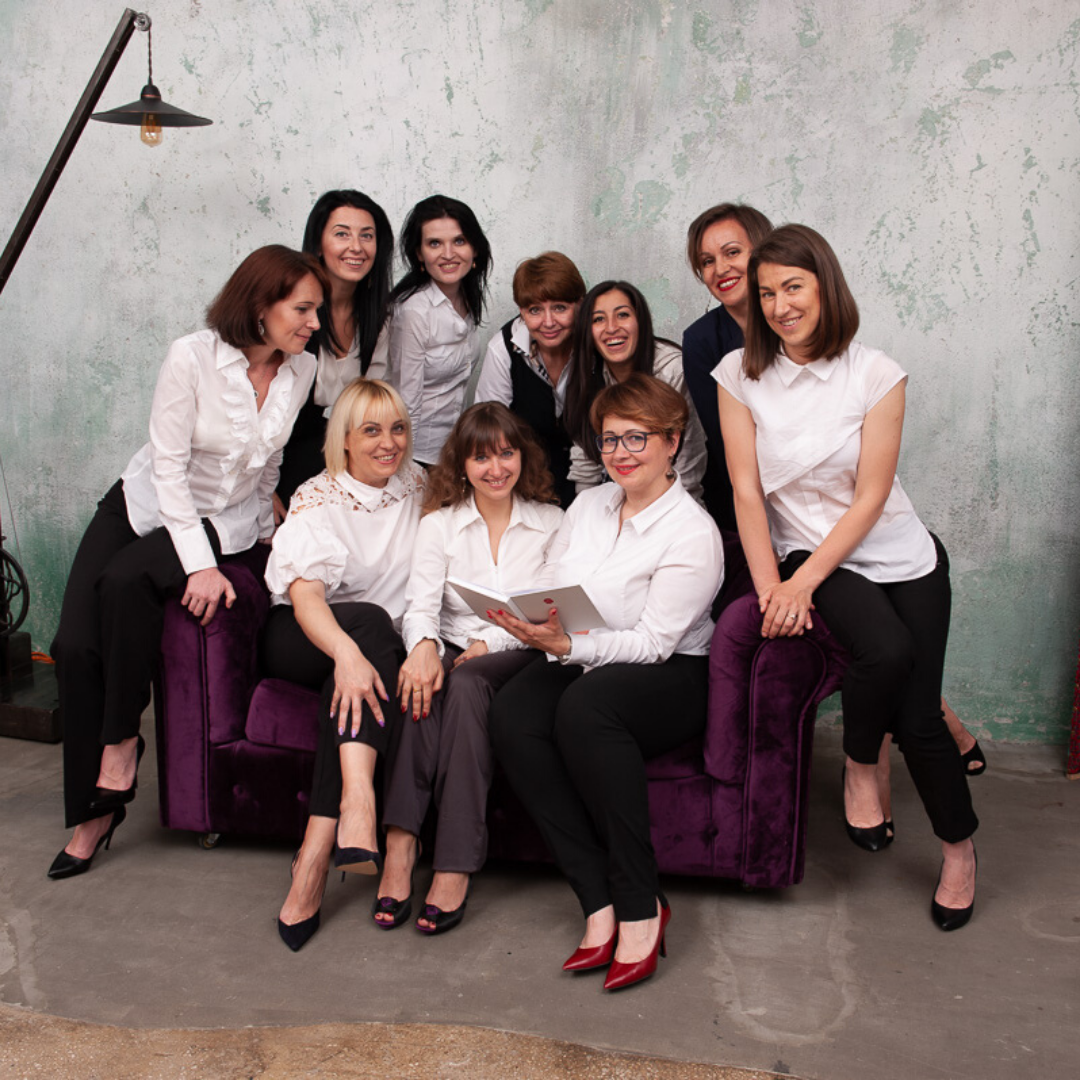 Then, in 2016, our collaboration began. The "move" passed well. Already at the demo version it became clear that everything was under control and over 3 years the developments would be preserved. The menu itself was intuitively comprehensible and there were no problems in mastering it.
"We went in at a stage where the product was getting its final forms. There were a few features, but a lot of bugs. After 3 months, the bugs were gone. We saw the program being filled with new features and working smoothly with a large number of users, – recalls Nadezhda. – Yes, and the first thing we always (and even in these hard times) set aside money in the budget for is to work on the system, because that is where all of our history is now. That is where everything is now."
First days with CleverStaff
As we have already said, at the time of choosing the software, Key People already had a solid working experience with different ATS-systems. And they had formed their own set of expectations from the program. What "responded" at the first touch:
ability for 7-8 people to work simultaneously in the system,
distribution and hierarchy of roles,
ability to pull resumes from mail and other websites,
well visualized reports (more on this below).
These are just some of the points. Overall, the team did not have a pressing need to ask for things that are not in the program – according to Nadezhda, the most necessary things for a recruiter are already implemented in it. "You can endlessly ask to "change the wheel" or something like that, but in our case it is more effective to use ready-made solutions, a set of practices that someone has already invented for you."
Leaving to stay: cases and conclusions
When the new head of recruiting began to work at Key People, she suggested a change of software. Soon the team started to use the new one. But later they faced with a less friendly interface and all the issues that came with it, the recruiters began to use the old one.  
There was also a case like this. A new recruiter came to Key People and started showing great results since the very first month of work. When she was asked "Ira, where do you find candidates to fill vacancies so quickly?" She says: "You won't believe it. In CleverStaff. In your database!" 🙂  – No way, it turns out you can work there!".
Conclusion from Key People: if a company has a habit of digging into its own database, if there are business processes, if recruiters know that it is important to leave a trail, to competently maintain their database and their vacancies – then the results will not be long in coming.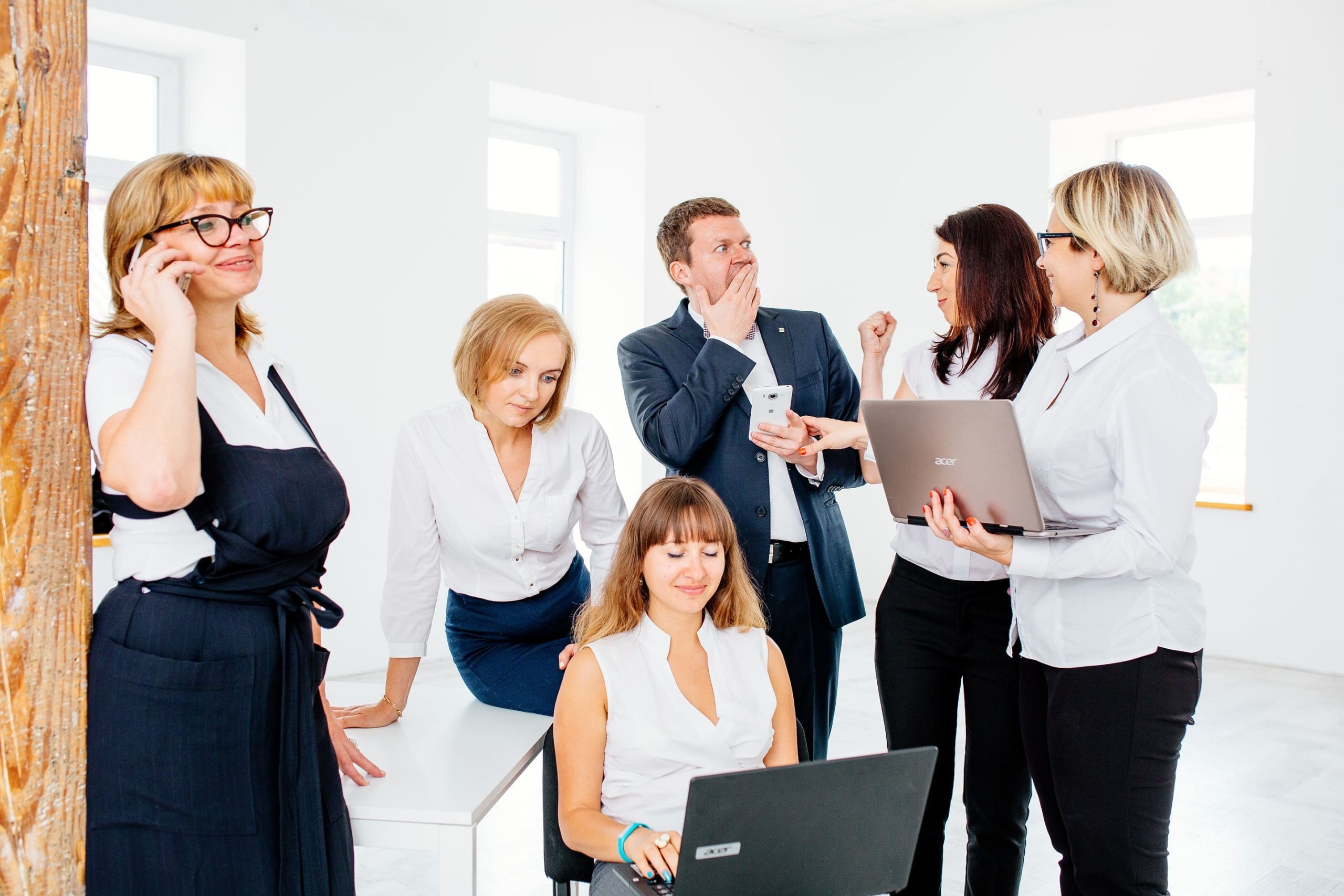 Key People results
Creation of an "asset"
The result of work in the system is a knowledge base, a real asset for the company. It allows you to store the entire history of communication with the company, with the candidate. This is not so much about saving time in the moment, but in the end about saving time to explain all the working moments. No need to retell the entire story of events to your candidate colleagues. The questions are blown away on their own: "Why didn't he accept the offer?", "Don't you remember why it didn't work out there?", etc. All of this is in the system, and the quality of communication with clients, candidates and colleagues increases distinctly. This asset allows you to work with really difficult vacancies and difficult markets.
Business processes
Availability of such software helps the manager properly set up all the basic business processes and structure the work in the company. "We wanted the software and work to be of the same rhythm – one to support the other. So we began to integrate into our business processes the features that the software offered," says Nadezhda. What is more – the software teaches work standards to all newcomers. "From the very first day we immerse people in the system and teach them to work with information carefully and meticulously – there is no other way!"
Reports as a marketing tool
There are always clients who are interested in detailed, high-quality reports. For example, if you work with large foreign companies that want to see the entire vacancy process. Key People had experience when recruiters provided reports from CleverStaff to international clients. And they, in turn, gave these reports to their top management as a visual justification for working with Key People.
Forming a recruiting culture
The program helps to create a corporate culture within the team. For instance, reports. "I started asking my recruiters for them regularly. They knew that once a week I would go in and definitely look and everything should be in order there," Nadezhda shares her experience. She also notes the usefulness of letter templates. "No one writes 'hello' in some letters and 'monsieur' in others – the templates provide a uniform communication style. It changes the culture of communication both inside the company and with external customers."
Recruiters feel that the company is trying to give them the maximum tools. And software is one of them. Understanding of this fundamentally changes the culture of attitudes toward their work.
"Colleagues often ask what CRM we work with. I am not ashamed to say that it is CleverStaff. I believe that recruiting software is a marker of how an executive takes care of their team, their comfort level. When I hear that recruiters work without software, or some old and inconvenient program, or everything is stored on Google-disc, in Excel – I understand what kind of attitude this organization has towards its staff, and towards business processes, and ultimately towards the result".
Future plans
Recruiting has survived the epidemic and will survive the war. According to recruiters from Key People, we have a resilient business – although the companies work in inhumane conditions, they still produce a product and need people. That is why the team has many plans. One of them has to do with stepping up work on international vacancies in Europe and the U.S.
"International recruiting is primarily about automating the candidate search process. We have been trying to be effective throughout the entire period of war, as well as in the international market. As an entrepreneurial recruiter, my whole team and I need other continents. It is professionally enriching, you start to look for people differently in Ukraine as well. You import methods and approaches here. That is why I want to consolidate myself there as well. Recruiting is cool, because you are always in the center of a change", Nadezhda sums up vigorously.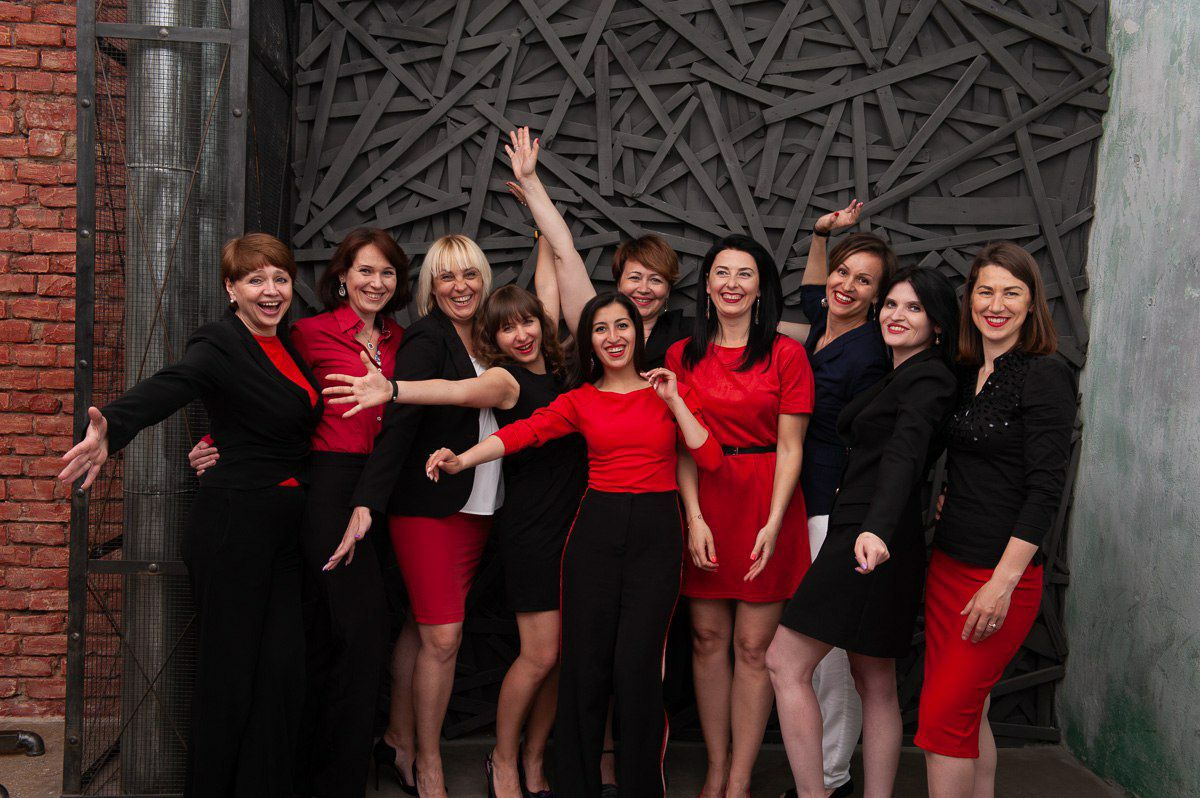 In turn, the entire CleverStaff is sure that the plans and visions of the amazing Key People will surely come true!
We are grateful for your friendship and wish you good luck!