Recruiting funnel by users
Dear friends, we have added a recruiting funnel by different recruiters in your company account!
Now you can see who of employees are more effective and should share their successful experience with colleagues, and who should work on specific mistakes in which vacancy stages.
We have already wrote about recruiting funnel in our blog. Read more in "What is the recruiting funnel?" note.
How does the recruiting funnel for recruiters work:
To see the effectiveness of employees, open the "Reports" tab – "Funnel and vacancy report" – select the desired vacancy and click on the "Show reports by users" button and select user.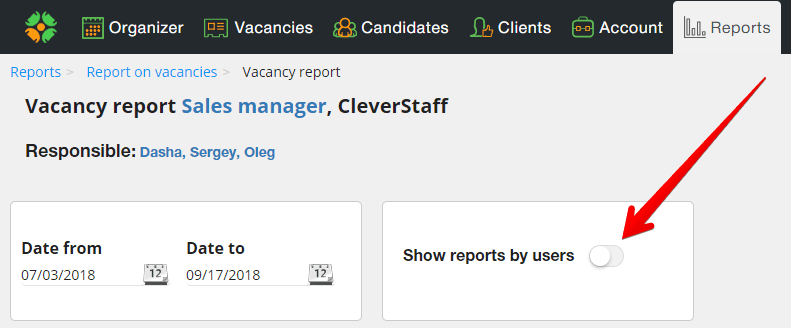 The system will display the number of candidates added at each stage.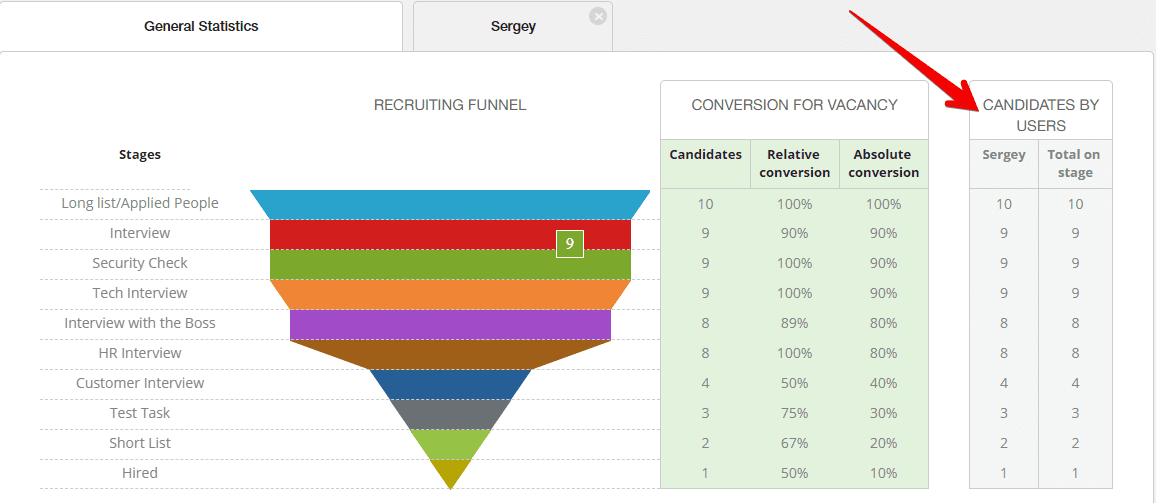 You can select multiple users and compare their results.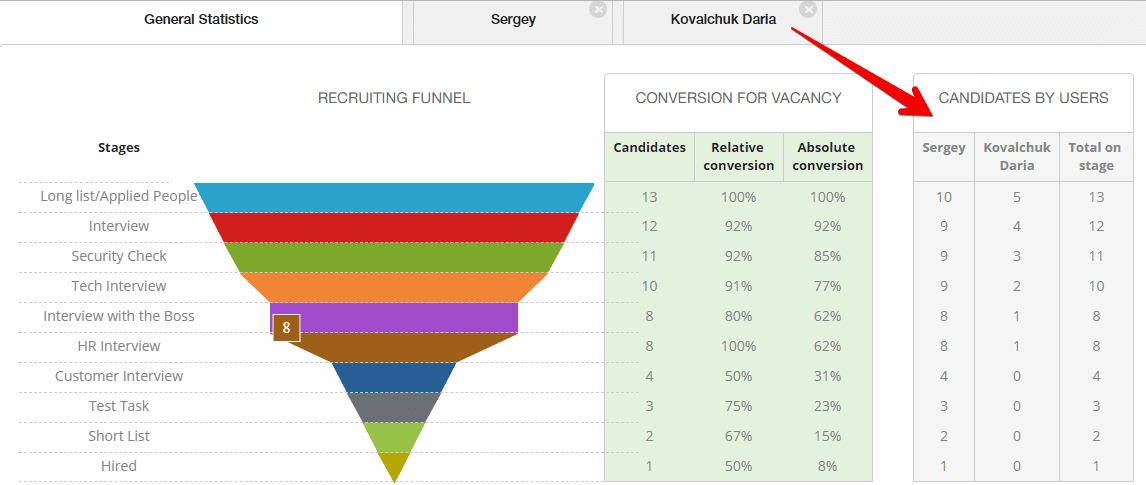 As you have already noticed on the screenshots, the system displays the total number of candidates at each stage in order to evaluate the efficiency of employees in the company was easier.
Your friends from CleverStaff