Integration with BambooHR: easy candidate transfer is now available!
Friends, we have good news: CleverStaff has implemented an integration with BambooHR, a well-known HR system. This integration will give you the ability to transfer hired candidates to your integrated BambooHR account automatically or manually by clicking the appropriate button on the candidate's profile.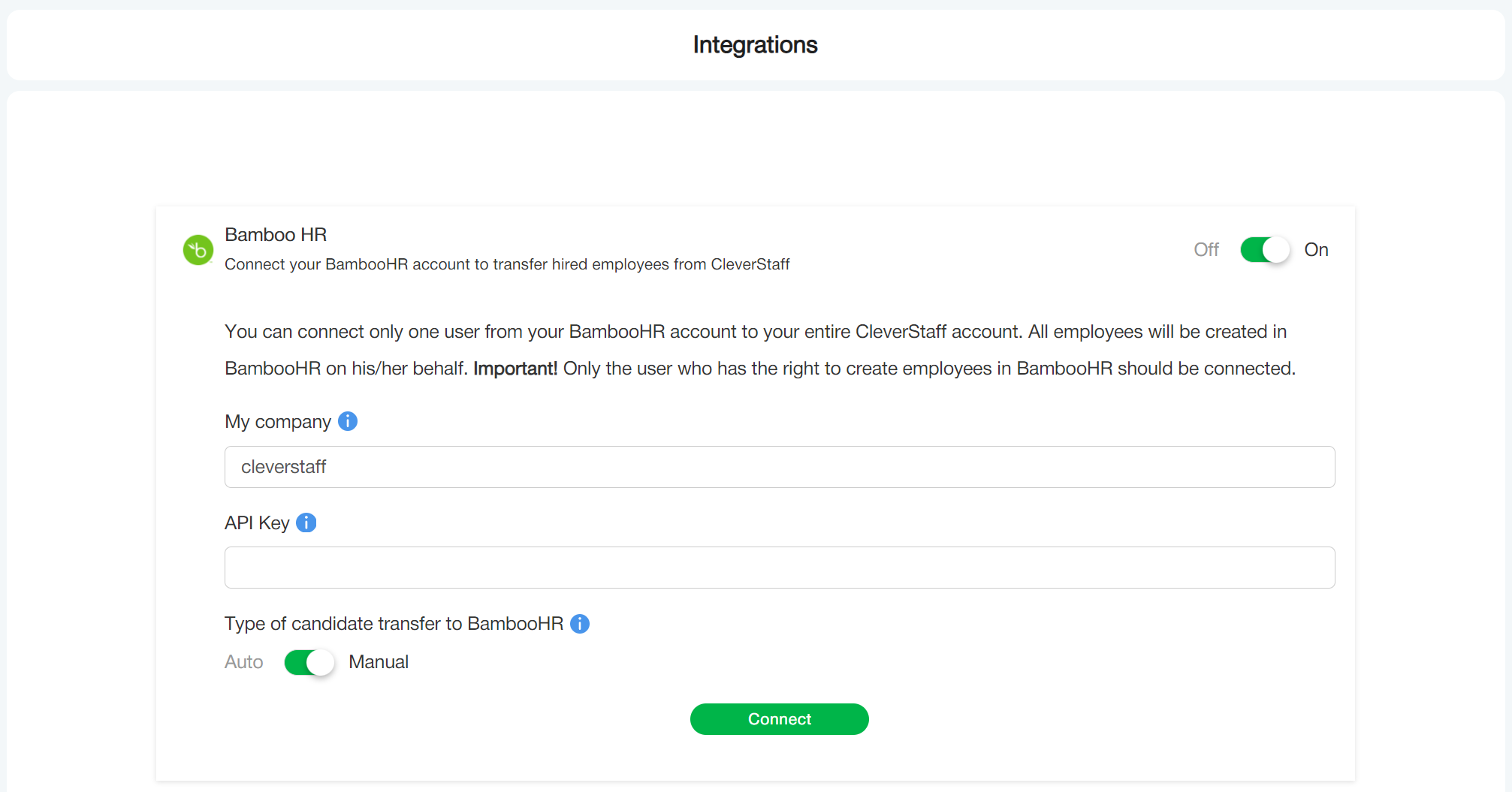 You can connect your BambooHR account in the "Integrations" section, only a user in the Administrator role can do this. To do this, you will need to enter only two fields for integration: My Company and API Key.
My Company is the subdomain used to access your account (if you log in to BambooHR at https://mycompany.bamboohr.com, the subdomain is "mycompany". For example, https://cleverstaff.bamboohr.com/, then My Company is cleverstaff).
API Key is a key that you need to create in your BambooHR account. To generate an API key, users should log in and click on their name in the upper right corner of any page to get to the user's context menu (in BambooHR). If the user has sufficient rights, this menu will have an option "API keys" to go to the corresponding page.

Also, during the integration process, you need to choose how candidates will be transferred to BambooHR: automatically or manually. What unites these types is that in both cases, only candidates in the "Our employee" status can be transferred. With the automatic type, as soon as you change the candidate's status to "Our employee", they will be transferred to BambooHR immediately. For the manual type, you have to change the candidate's status to "Our employee" and then click on the corresponding button that appears below.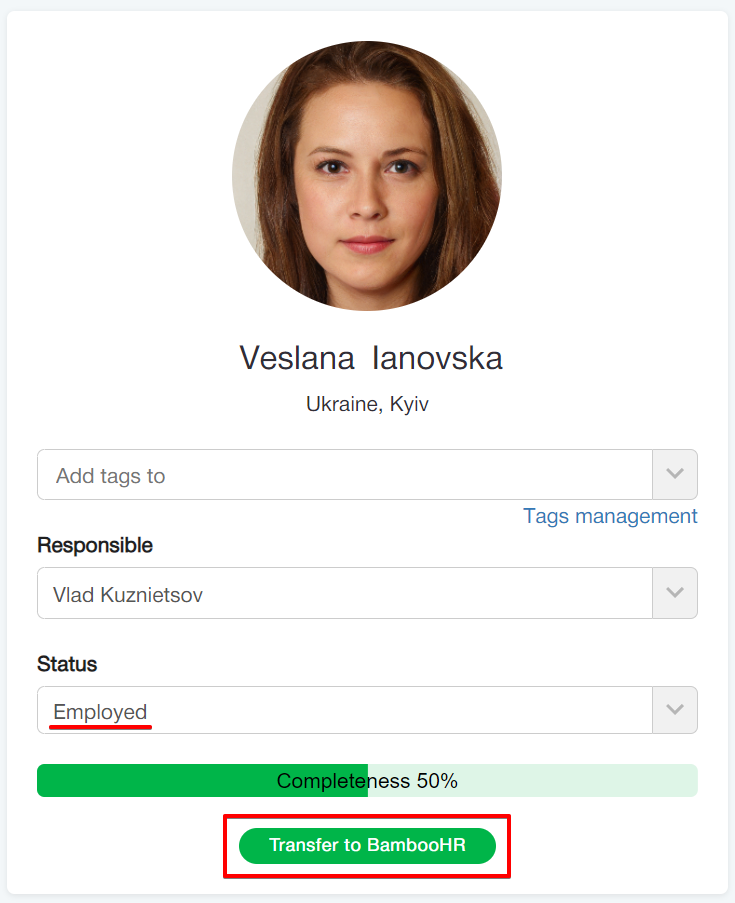 CleverStaff wishes you efficient work!