We are pleased to announce the flexible tuning of the vacancy stages which has recently appeared in CleverStaff.
Now, you can move them and even add your own custom stages!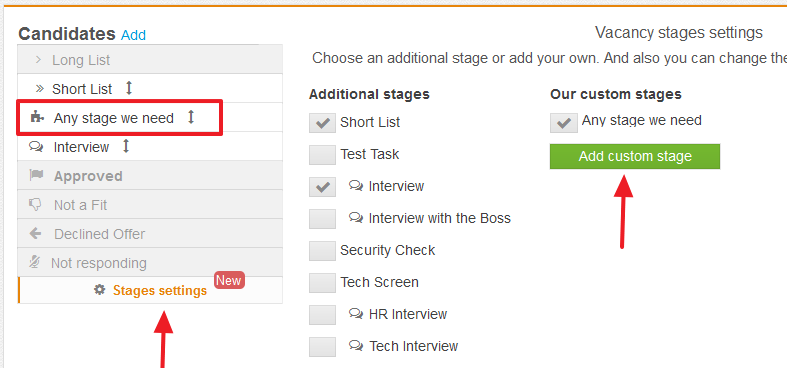 We can't remember all those who requested this feature. To name a few, Markus Berglund from Rocketworks B. V. and Valentin Rogovsky from 42 matches are those who asked us to add several stages in October.
CleverStaff developers was forced to arrange multiple things for proper providing the feature. As a result, now our users have the long-awaited flexibility to tune the candidates tracking stages on vacancies according to their needs.
Your friends @CleverStaff