Custom report designer: new improvements
The report designer caused a lot of positive feedback from you, dear users. Upon VPteam users request made it more convenient and universal.

We added such improvements:

1. The ability to select vacancies in the report:

Now you can create the report not only on the vacancies' statuses, but also to select one/ several vacancies you need. Click 'Select vacancies in the report', in the block appeared mark the vacancies you need. Proceed with the 'Make a report' button.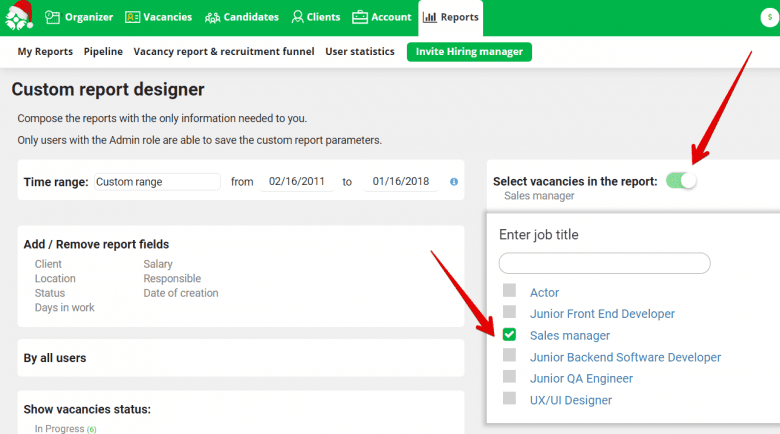 2. The ability to select time range.

We`ve added such time ranges:
– Previous week.
– Current week.
– Current month.
– Previous month.
– Current year.
– Previous year.
– Custom range.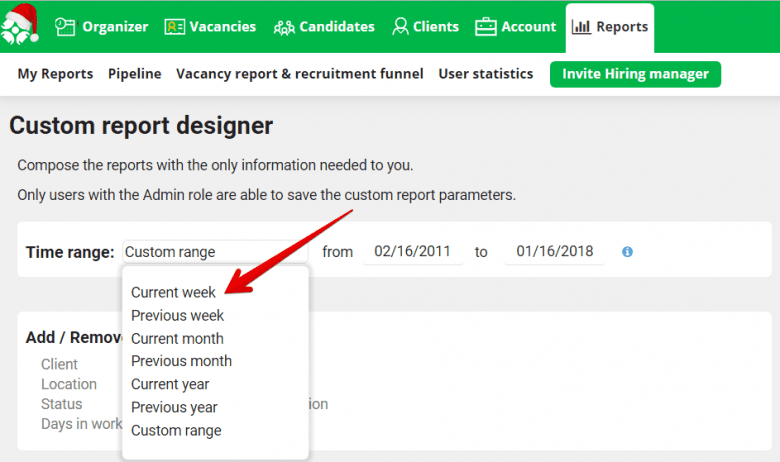 When you pick the time range, in drop-down list would appear the only vacancies that had any activities during that period.
That's made things more convenient and would save your time. Should you still need to pick your custom date range,  select 'Custom range' in the drop-down list and  pick the dates you need.

Your friends from CleverStaff.