In the new and improved version we added:
1. The option of mass candidate transfer on vacancies stages
Everyone has experienced the situation when you need to change stage for multiple candidates at once. Previously, you had to change the stage individually for each candidate one-by-one and now you can move them all with the one click!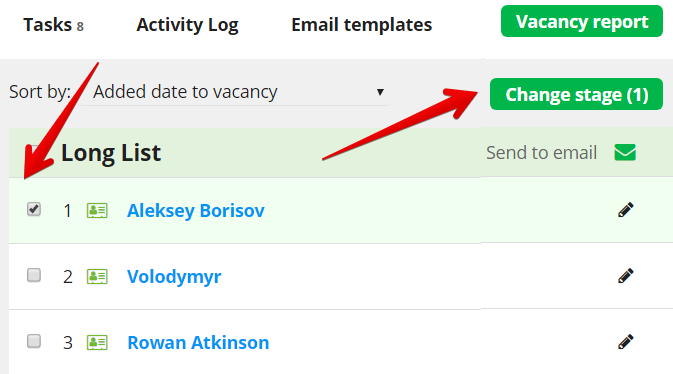 Mark candidates and click on the button "Change stage" to do it.

2. New design of external page of tests for the candidates
The appearance of the test is very important, it is the first thing the candidate will pay attention to when starting the test.
CleverStaff took care about it. Dear friends, meet the new design of the external page of tests for the candidates! Now, your candidates will get not only a sophisticatedly designed test, but also they can see the basic info about your company.
Your friends at CleverStaff