API, candidates' list tuning and exporting the vacancy report
Dear friends, we have 4 points in the first March update:
Candidates' table became more substantial. On request and using the active support of Grossum, CNA, Escadra and others we inserted last important actions on candidates into the main table. In this table, you can also see the number of vacancies that your candidate is actively involved in.

The long-awaited option to download report on the vacancy is now available! The report appears in PDF format.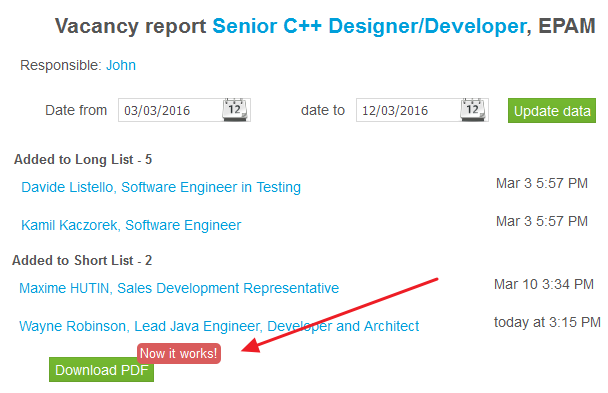 Welcome to the demo page of CleverStaff API

.

Now our customers can use API for integration with their internal resources. If you need some specific features or new functions, please send an inquiry to our tech support via сontact@cleverstaff.net

Now files attached to the CVs on job boards can be also downloaded to the system and added to the candidates' profiles (by request of Olga Makarova from KamaGames).
Team CleverStaff