How to conduct a stress interview properly?
From time to time, recruiters need to fill vacancies requiring an increased stress tolerance. To test this skill, they sometimes use a stress interview format. Let's review its basic principles, which will help to identify the right candidate, who will be ready to start his/her duties without "going gray" after the meeting with the recruiter.
What is a stress interview?
So, let's analyze the stress interview definition. Typically, a stress interview simulates a situation that should create a certain amount of tension and discomfort for the candidate. The goal is to disturb his/her balance and see how he/she behaves in an aggressive environment. 
In this way, the recruiter tries to understand the following:
how the job seeker adapts to nerve circumstances;
what can make him/her lose his/her temper;
how the behavior of the job seeker is transformed "before" and "after";
how ready he/she is to be flexible and patient;
level of self-control;
resistance to rudeness; 
talent to find a non-standard way out of a situation, etc.
As a result, the main objective of such an interview is to clarify as clearly as possible the "protective" abilities of the candidate, which are important for the advertised vacancy.
What candidates are invited to a stress interview
This format can be used to find:
executives, 
salesmen, 
service personnel,
secretaries and top management assistants,
other professions that require a high level of stress resistance
Also, if the vacancy is associated with a large amount of communication work (politics, media, public relations), the inclusion of stress-elements in the interview can help to understand how ready a person is for surprises, non-standard situations and other factors that somehow will be present in his/her daily work.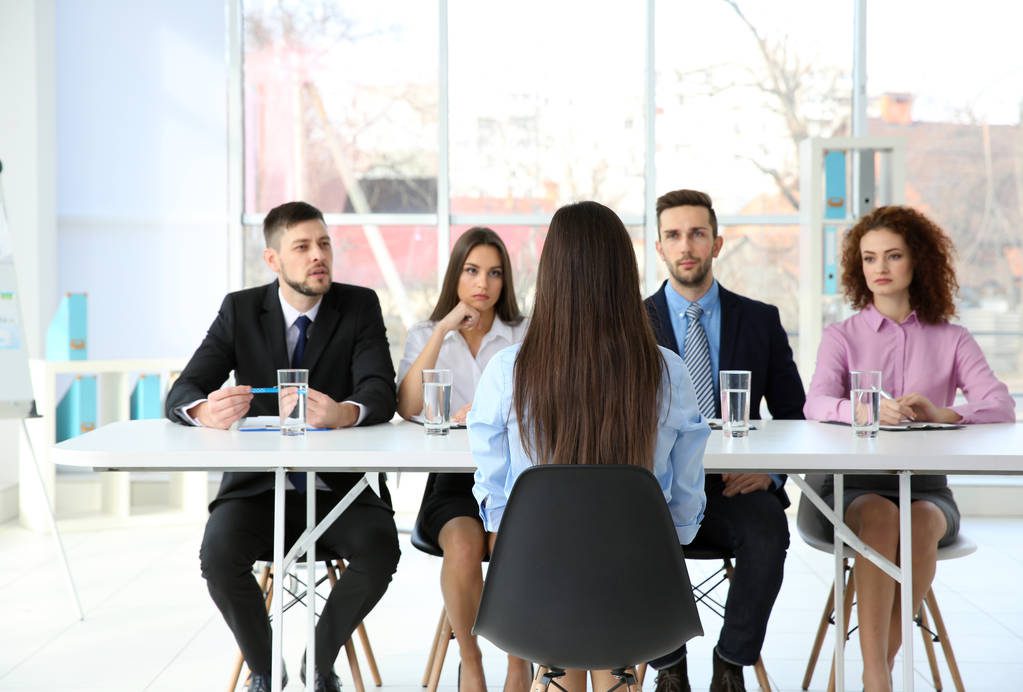 7 rules of a stress-meeting
Interview formats with the interviewer's hysterical antics, orders to sell the elephant, and overtly boorish behavior are a thing of the past. Yes, even today discomforting and provocative questions are allowed at such meetings, chaos and an unpleasant environment are artificially created (someone is constantly disturbing, calling the interviewer, wandering into the negotiation room where the candidate stays, etc.). But when uncontrollable rudeness and criticism descends on the candidate, the interviewer is very late because he "forgot", or asks to sit on a broken chair – this is already beyond the bounds.  
In its pure form, the stress method is uncommon today. Experienced recruiters opt for a "mix": combining stress inclusions with other formats, such as DISC or STAR, if necessary. 
Therewith:
from the very beginning, you need to come up with the level of stress tolerance that the candidate needs for the position. This will help prepare questions or situations that will not exceed the degree of communication and allow you to see the point;
stress questions are not advised to be asked at the first meeting with the candidate. It is better to get to know the job seeker in a neutral atmosphere, talk about the position, make a pleasant impression;
the day before a stress-interview, you should tell the job seeker that you plan to have a non-standard conversation; 
it is important to control the psychological pressure, not to turn the meeting into a biased interrogation;
questions should be asked gradually increasing the degree, mix open and closed questions; closed questions should be formulated quickly, leaving little pause for reflection; 
15-20 minutes for a stress test is quite enough to "consider" the candidate;
do not forget to apologize to the candidate afterwards, explain what it was and for what purpose, and remember that with any touching the job seeker also makes conclusions (about the recruiter and the company).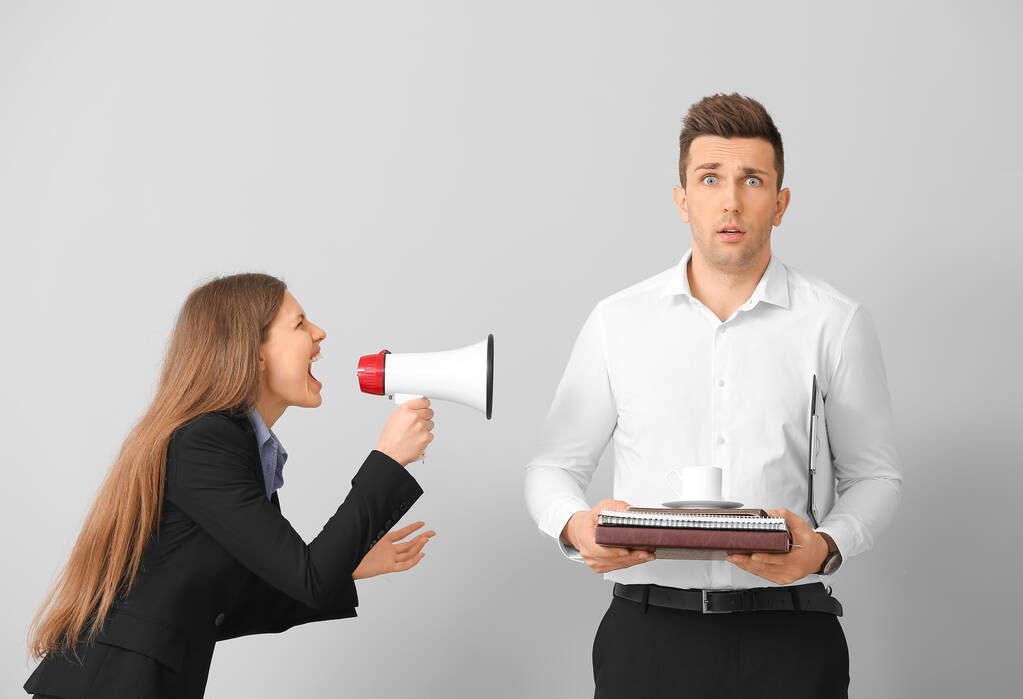 Techniques and stress interview questions
When the recruiter/HR is late for an interview. 
When the recruiter talks on the phone for a long time during the meeting.
Unexpected switching to an informal "you" during the interview.
Physical discomfort: the room is noisy, too hot or cold, too bright or dark, etc.
Questionnaires with a lot of one-type questions.
Panel interview (meeting with two or more employer representatives) in a very dynamic mode, with many questions from each participant and a minimum of time to answer. 
Carousel method. When a candidate begins a conversation with one recruiter, after a pause with a second, third, and everything starts all over again.
Frequent interruptions and vulgar comments like "Do you really think this is a success?", "How absurd!", "I see you have trouble communicating", etc. 
Sample stress interwiew questions:
Do you really think your experience qualifies you for that salary?
Are you sure your competencies are still up to date?
Am I (i.e., the recruiter) having a good conversation with you?
Why don't you have anything to say?
Have you ever been fined for shoplifting?
How many rabbits will fit in this office?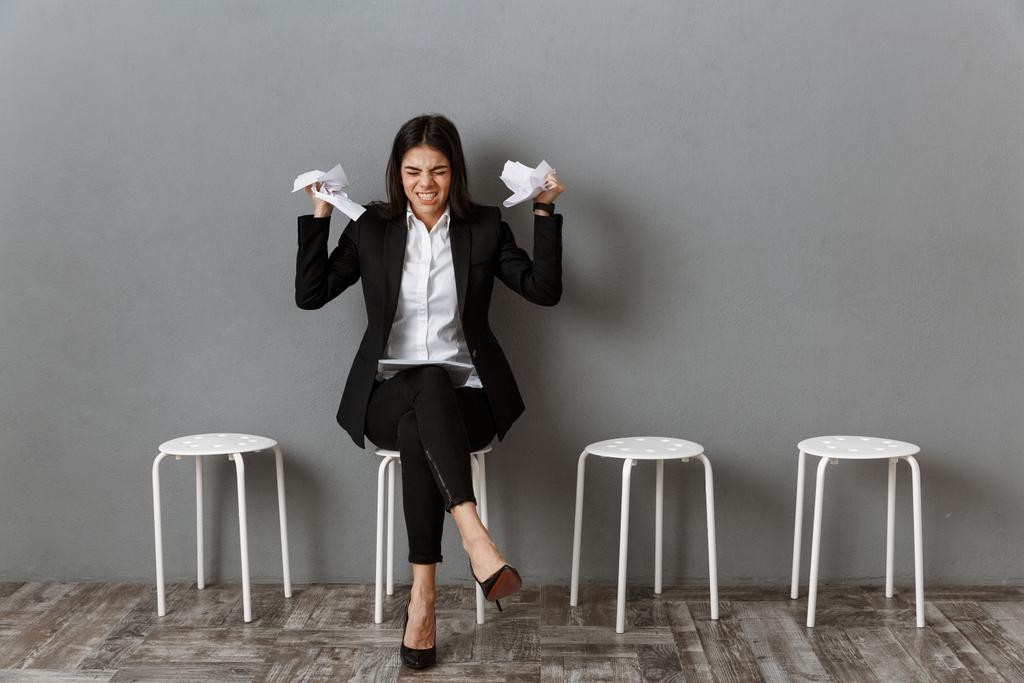 But… there are also relatively peaceful methods:
For example, asking you to perform a test over a very short period of time. For many, it is a challenge, a test of patience, focus, and self-control. 
You can replace the harsh "interrogation" with a friendly but rhythmic conversation with two team members – so you can see how well the job seeker "manages" to switch and interact with both of them.
Indirect markers of stress tolerance 
Acquaintance. You can analyze how the candidate "feels" at the first meeting. If he/she worries too long and unreasonably – then he/she is too sensitive to the situation.
Eye contact. Typically, job seekers who often look away, hide their eyes – have an increased level of shyness that very often affects the stress resistance. 
Stress experience. Invite the candidate to recall his/her greatest stressful experience of the year and how it made him/her feel. If the person talks about it with restraint and controlling emotion when recalling it, then it is quite possible that he or she will be successful in dealing with stressful situations in the workplace as well.
Ethics 
Every job interview is always stressful for the job seeker. Not everyone can handle even the most basic questions. What to say about provocative ones? In such a situation, the recruiter should feel a measure and "red lines". It is allowed to ask absolutely everything about the candidate's past experience, both successful and negative, about the relationship with the team as a whole and with the manager in particular. The main thing is that this information should give the recruiter food for thought and usefulness. 
Taboo: physical appearance, race, religion, sexual orientation, etc. – anything that is too personal.
Advantages, disadvantages and conclusions
Advantages of the stress interview include the ability to see and assess the job seeker and his/her reaction in a stressful situation. In most cases, the person in such an interview behaves and manifests himself/herself in completely different ways. But only if this meeting is conducted in a professional and calm manner. How to handle stress interview question is not an easy task for a candidate. You need to know not only how to put the candidate under stress, but also how to get him/her out of it. Otherwise, huge disadvantages can afloat – from the high rate of the offer rejections to the reputational risks for the company.  
In general, a stress interview or its elements can play a crucial role in recruiting a candidate for a specific position with stress factors. Yes, such a method will help detect the "over-resistant" one. But there is no guarantee that he/she will want to cooperate afterwards. Accordingly, you should "turn up the heat" at an interview only when it is really necessary. And it is important to do it ethically, without violating the personal boundaries of the job seeker.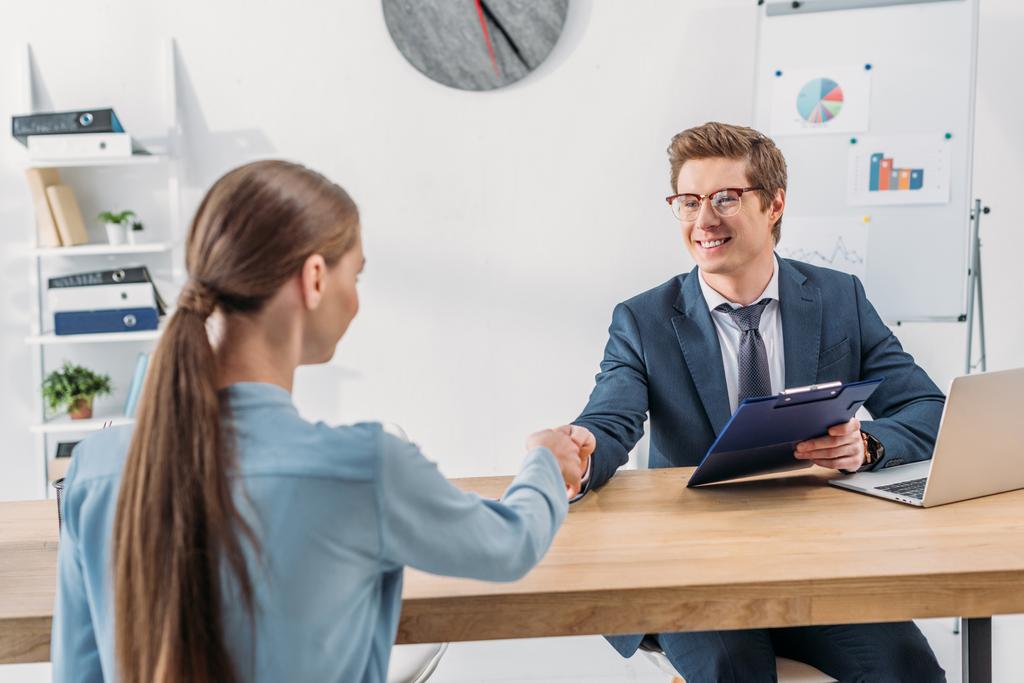 Additional materials:
How to conduct a video interview online: tips for beginners
Get it done in 6 seconds: profiler skills for resume screening
Candidates "at risk zone": 7 reasons to think about it
How a recruiter can prepare a jobseeker for a interview with CEO
FAQ
What is a stress interview?
A stress interview is one of the interview formats in which a situation creating a certain psychological discomfort for the candidate is being simulated. At such an interview, the recruiter's task is to see how the job applicant behaves under these conditions.
What kind of candidates are suitable for a stress interview?
Stress interviews can be applied to recruit managers, sales professionals, customer service employees, desk officers and assistants to top managers, as well as professionals associated with constant communication work – journalists, PR- and event-managers.
Should a candidate be notified of a scheduled stress interview?
The right thing to do is to warn the candidate that he or she will have a non-standard interview. But in some cases, he/she may be told about it afterwards. What should be done in each case is an ethical choice of each employer.
Is there an alternative for stress interviews?
Yes, there are. For example, you could ask the candidate to complete a test task in a very short time, have a very dynamic conversation with several team members at once – and see how the candidate copes with these tasks and questions.