IT recruiter career: work in an IT recruiting agency (part 2)
Previously we have figured out how to start a career in recruitment, what skills will help you to develop and what types of companies to work in. Today we will focus on an IT recruiting agency. Let's talk about the pros and cons, development and seniority in recruiting.
Article experts. ITExpert is a Ukrainian IT recruiting company that has been on the market for more than 6 years. Each recruiter of the team undergoes long-term internal training on technologies, structure of the IT market, and consults with a mentor. We asked three ITExpert specialists how they chose a career in an IT recruiting agency, and why they are so excited about this area.
Features of work in an agency
In the previous article, we have already talked about how Tech Recruiters in IT recruiting agencies help other companies find developers with different stacks, QA/QC specialists, DevOps, supports and other candidates.
To simplify, for a recruiter, the type of company indicates the ability to influence processes and restrictions on areas/positions. We would show this comparison in the following way: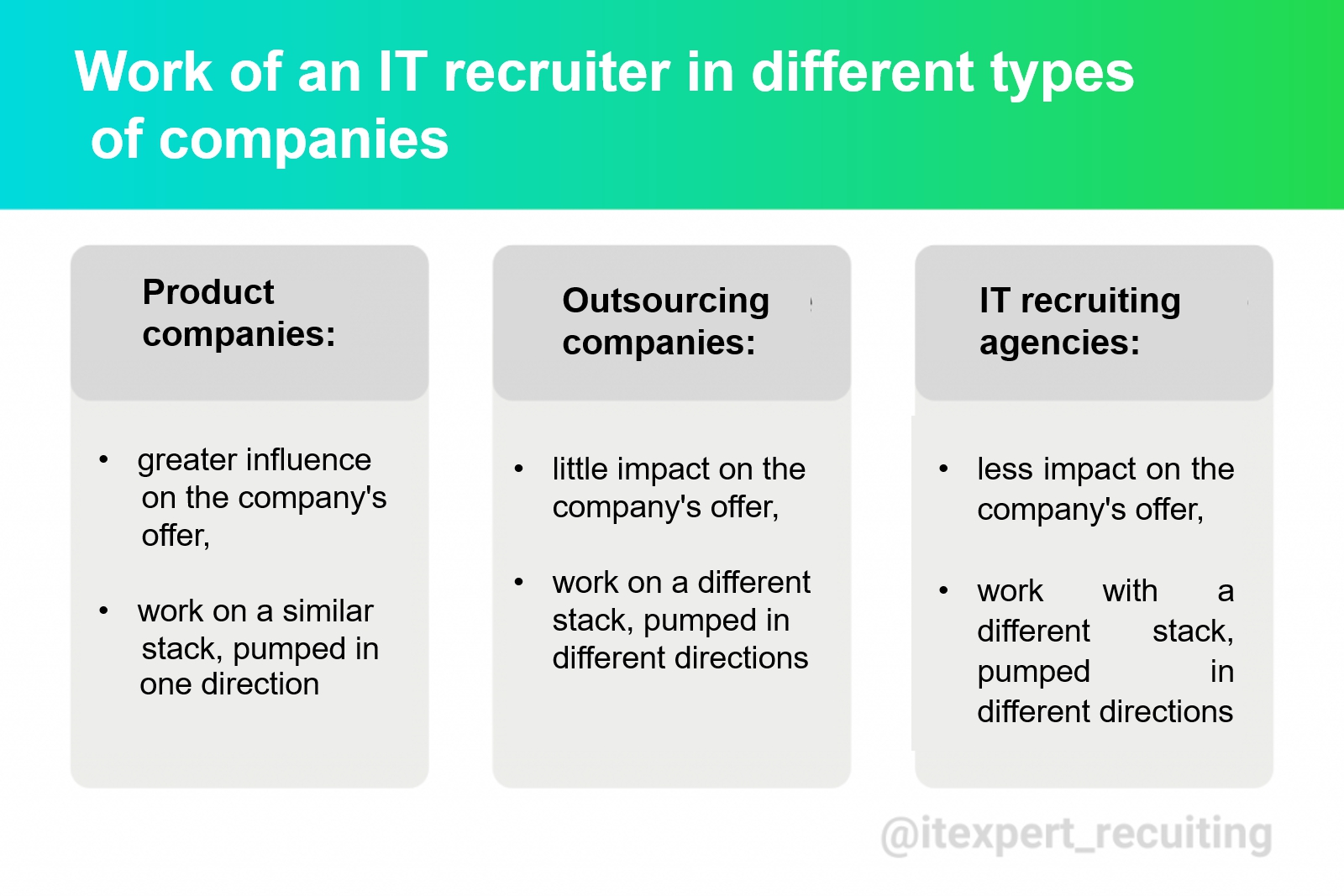 Work of an IT recruiter in different types of companies
Product companies:
greater influence on the company's offer,
work on a similar stack, pumped in one direction
Outsourcing companies:
little impact on the company's offer,
work on a different stack, pumped in different directions
IT recruiting agencies:
less impact on the company's offer,
work with a different stack, pumped in different directions
How does the work of a recruiter in different types of companies differ?
But if you dig deeper, you can select a lot more points for comparison. For instance, you should pay attention to the following features of work of a recruiter in an agency:
an opportunity to be a career consultant and build a long-term relationship with the candidate,
a wide variety of work offers from different companies,
continuous development,
more tools for work,
an ability to go deep into IT and trends in the candidate market.
Let's consider some of them.
An opportunity to be a career consultant for the candidate
A recruiter in an agency usually does not work with different areas for one company, but, on the contrary, looks for specialists for several companies simultaneously.
For example, you may have 10-12 vacancies with the React stack from different clients in your work progress. When an interested candidate responds, he can be offered the most relevant technologies, the proper salary range, and domain. This approach improves performance.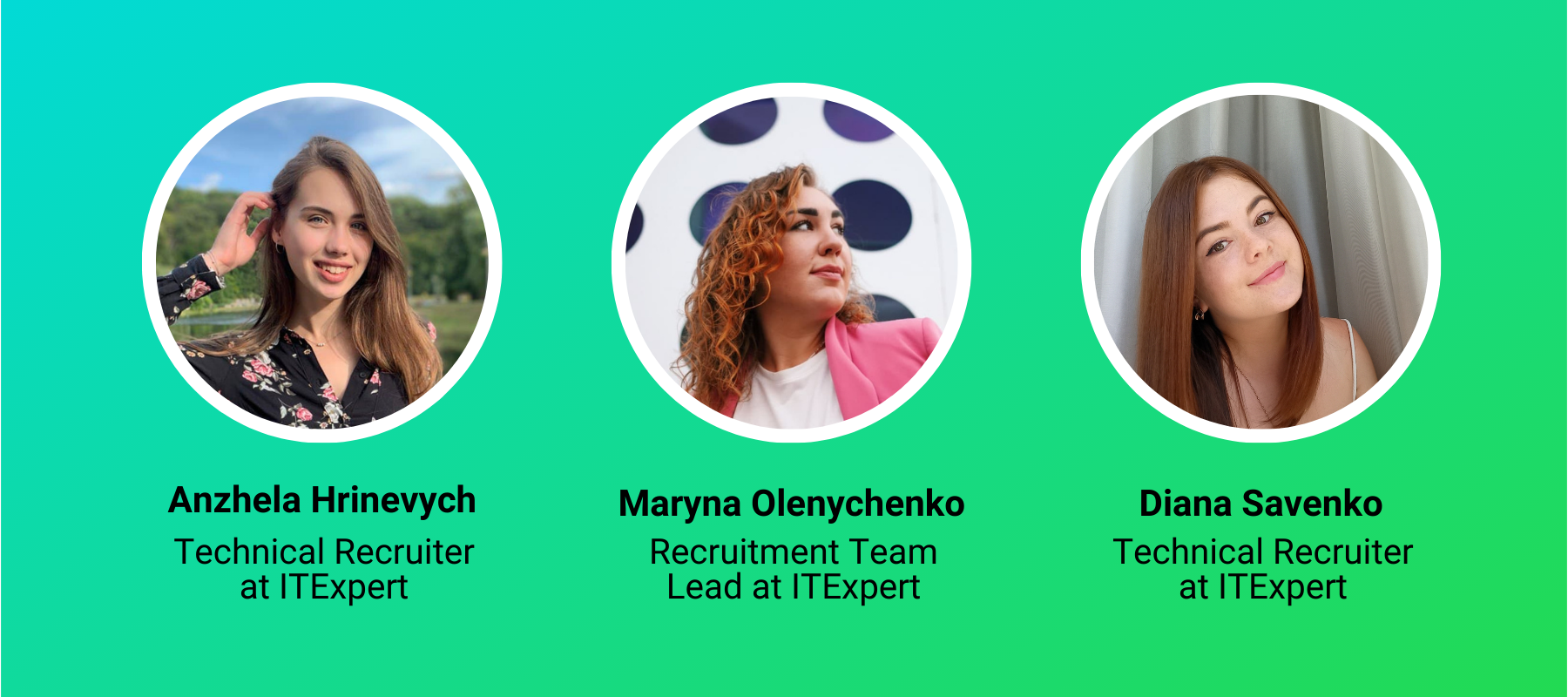 Anzhela Hrinevych, IT Recruiter at ITExpert: "Candidates can be more trusting of external recruiters (editor's note: recruiters from recruiting agencies). Of course, we are also utmost interested in the offer and try to help the company. But if the candidate does not like the processes or does not fit the position, we can offer another one.
This makes it possible to be a "personal career consultant" for the candidate. For example, there are situations when it is not possible to employ a candidate, but you want to help him. In this case, the recruiter can improve his resume and suggest how to build a job search strategy: from suitable keywords on LinkedIn to the best offer to choose.
Under these circumstances, there is much more trust and confidence that the candidate will come back to you once more when he considers proposals again."
Constant development
Most often, recruiters from IT recruiting agencies do not conduct interviews. They limit themselves to brief HR screenshots and clarifications, trying to introduce the candidate to the company as fast as possible. But here the technical screening is performed as carefully as possible: the recruiter recalculates years of experience with specific technologies, asks additional questions about frameworks, clouds and other tools, and may make an additional call to clarify the details.
At the same time, it is impossible to be well-versed in one stack and freeze up in development. In a few weeks or months, they will change vacancies in your work and you will need to be versed in a completely new direction. Agency recruiters know equally well how to find candidates who write in Java, Python, .NET, PHP, and other languages.
The good news is that the candidate market will never end. You can always show the result for different vacancies. Both the technical base (understanding of related technologies and alternatives), and command of different platforms for search will be useful for this. But you need to stay up to date and constantly develop yourself, learning new tools.
For example, recruiters in an agency are usually not limited in services and platforms. They search for candidates using a variety of tools, from LinkedIn Professional to Recruitika. The internal database of candidates, ATC, are usually available. It would be difficult for a small product company to pay for all these services at once: they would not be used at 100%, and the cost for several recruiters would be too high. Some work without automation, maintain candidates in a regular Excel file. But for an agency with 15-20 recruiters, all these tools are more accessible.
Diana Savenko, IT Recruiter at ITExpert: "There are always more opportunities in the agency in terms of tools and work with vacancies. This provides an opportunity for rapid growth. You will never level up so fast in a product or outsourcing company. You simply will not have an opportunity to work with the same number of destinations, vacancies, companies and candidates. We can say that a year of experience in a recruiting agency should be counted as three! Of course, this is possible only with a strong desire to work and develop."
Ability to go deep into IT and trends in the candidate market
Recruiting in an agency is a good opportunity to go deep into the IT field and be the first to notice trends in the candidate market.
For example, before quarantine restrictions and lockdowns, candidates were interested in parking for cars and bicycles near offices. This was one of the important points for deciding on a vacancy. Now candidates are asking whether they bring equipment and necessary office furniture to their homes.
Such first-hand information helps to correctly formulate a vacancy offer and give recommendations to the company on how to improve working conditions.
Marina Olenichenko, Recruitment Team Lead at ITExpert: "IT is a dynamic area. Today, some technologies are in the forefront, and tomorrow there will be a release of new ones. As a recruiter, you can understand these changes better. In the future, this helps to properly build a dialogue with the candidate and help him/her to choose a vacancy. On the other hand, without technical literacy, a recruiter will not be able to perform even minimal filtering of candidates: there will be confusion even between QA Manual and Automation.
For the recruiter himself, this dynamism helps not to get bored. There is always new information to learn, to explore."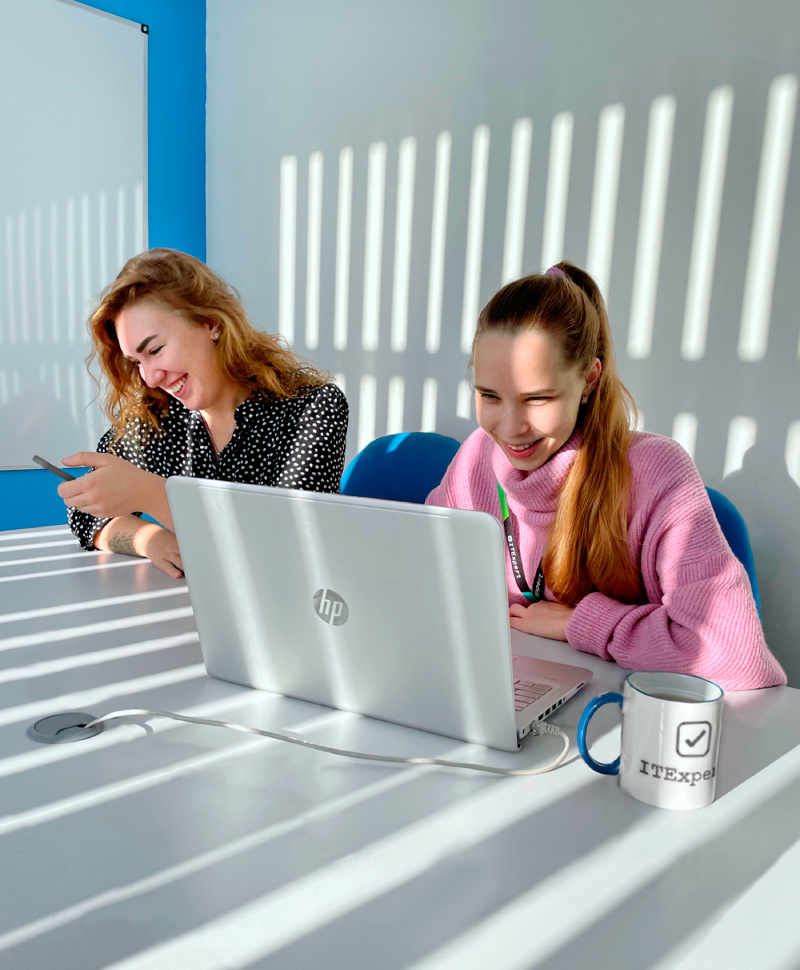 How to improve in recruiting
Experience in an agency gives a good boost to a recruiter's career: fast growth, high bonuses, opportunities for growth in management. Usually product and outsourcing companies are happy to hire candidates with experience in the agency. Even if the experience itself was relatively small.
How do you know if you have grown enough in one place? To know a Senior Recuiter, it is not enough to count years of experience on LinkedIn. But here are some "markers" that will help to determine it:
Cases on working with complex and niche areas;
Technical skills (understanding of interrelated technologies, project specifics);
Experience with recruitment strategy (channel selection, budget optimization);
Ability to predict the result of vacancies;
Hot database of candidates for different areas (ability to show the results after a couple of days of searching);
Community of candidates who will return when they consider vacancies;
Ability to quickly and independently find answers even to complex questions;
Personal brand: participation in webinars, conferences or a personal recruiting blog.
Anzhela Hrinevych, IT Recruiter at ITExpert: "There are many areas in recruiting that you can delve into: psychology, assessing technical skills, working with objections, sourcing, tracking trends in the candidate market… You will level up and, as a person, will be able to hold a dialogue about IPO, and about the language in which it is better to write Pet-project.
At the same time, you can also be a consultant for companies: adjust their search strategies, acquaint them with the market situation and transmit more honest feedback from candidates."
In the future, recruiters most often become the Recruitment Team Lead, Head of Recruitment. There is an opportunity to develop in HeadHunting, Executive Search (hiring C-level). In addition to recruiting itself, you can develop in related areas: HR, PR, L&D, Employer Brand Management, Account management. Less common are recruiters who become a Project Manager, Business Analyst, QA and developers. A good experience in recruiting provides a basis for the development of IT in general.