How to write a job description


Finding the right employee is a difficult and painstaking work that requires special skills, even from experienced recruiters. One of the ways to attract the attention of the audience is an interesting and properly drafted job vacancy. If the recruiter is able to prepare a really interesting, unconventional advertisement, there will be much more relevant responses. We will tell you how to create an interesting and effective job advertisement and what a recruiter should pay attention to when preparing hiring ads.
Preparation and collection of information
In order to find a good employee, you need to go through all the stages of recruitment, and the first of them is the collection of information. It is important to collect as much information about the position as possible. This can be done in the following ways:
Talk to the manager. Let him tell about the features of the position, or better yet, prepare a full-fledged recruitment application. Find out if candidates need a test assignment and if it will be paid.
Talk to colleague recruiters. If they have already recruited for the necessary position, they may have useful information.
Talk to the workers of the company. There are times when managers themselves do not know exactly what their new employee should be like.
In that case, get information from other workers or from the heads of departments.
Based on the information you receive, prepare a portrait and requirements list of the potential employee. It may contain the following information:
education;
experience and qualifications;
professional skills.
place of residence;
age of the applicant;
gender.
Put yourself in the candidate's shoes and think which information about the position would make you interested. You can analyze the requirements of the position for which you are requested to find an applicant and identify its strengths and weaknesses. Based on this, you will be able to draft a detailed and attractive job advert.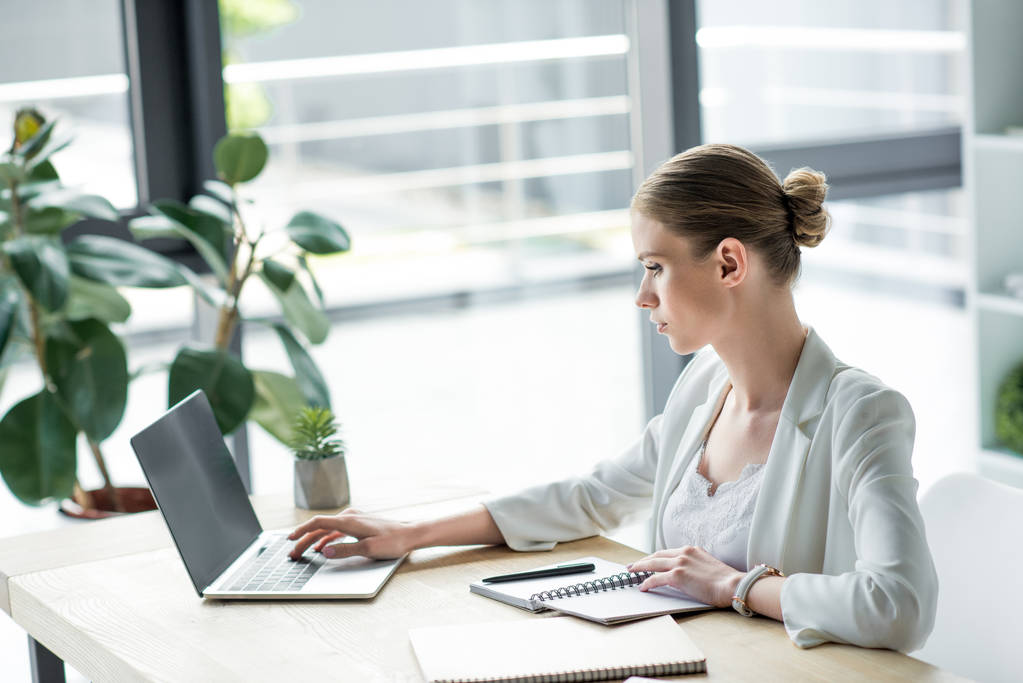 How to draft a general job description template
Once you have analyzed the information received, it is time to proceed directly to the preparation of the vacancy. The recruitment process starts with drafting of the script. We have prepared recommendations for you, that will help you to create an effective job description for the search of new employees:
Write in a clear and accessible way. Be clear and understandable, avoid overly pathetic and laudatory phrases about the company and the team.
Be as specific as possible. The applicant should know exactly what he will do, what hours he will work, what he will earn for his work.
Try to find the advantages, which can override the possible disadvantages. For example, if your office is far from the center, you can specify that it is located in a quiet place where nothing prevents you from focusing on work.
The most important thing in writing a job description is to focus on the benefits. If your company has a high salary, the ability to plan the schedule, additional bonuses (such as housing rental or gym) – be sure to include it in the hiring advertisement. If you have photos of the team, work process or work results – use them, but not too much. One or two photos will be enough.
1. How to formulate a vacancy title?
The job title plays an important role in the recruitment process. Three elements can be distinguished here:
Who are you looking for? If you are looking for a front-end developer, then the vacancy title should be "Front-end developer". If you are looking for a designer, write "Designer".
In the office or remotely? If you are looking for an employee to work in the office, you can add nothing to the vacancy title. If you are looking for a worker to work remotely, you should specify this in the title. For example, "Designer for remote work". By the way, in 2021, the word "remote" in the title immediately increases your chances of a large number of responses. You can also specify the niche to work in.
Type of work. Full-time, part-time, project-based – this is what interests the applicant when he sees your vacancy. Clarify this point right away in the title. If you are looking for employees for night shifts (support professionals, for example), also specify it in the title.
This is it. Do not add any epithets or beautiful descriptions. So you get as specific vacancy title as possible, and when the specialist sees it, he should know if the vacancy is right for him or not. For example:
Javascript developer (game dev), remote, full-time
A specific vacancy description in the title already facilitates the search for new employees, as it attracts the attention of the right audience.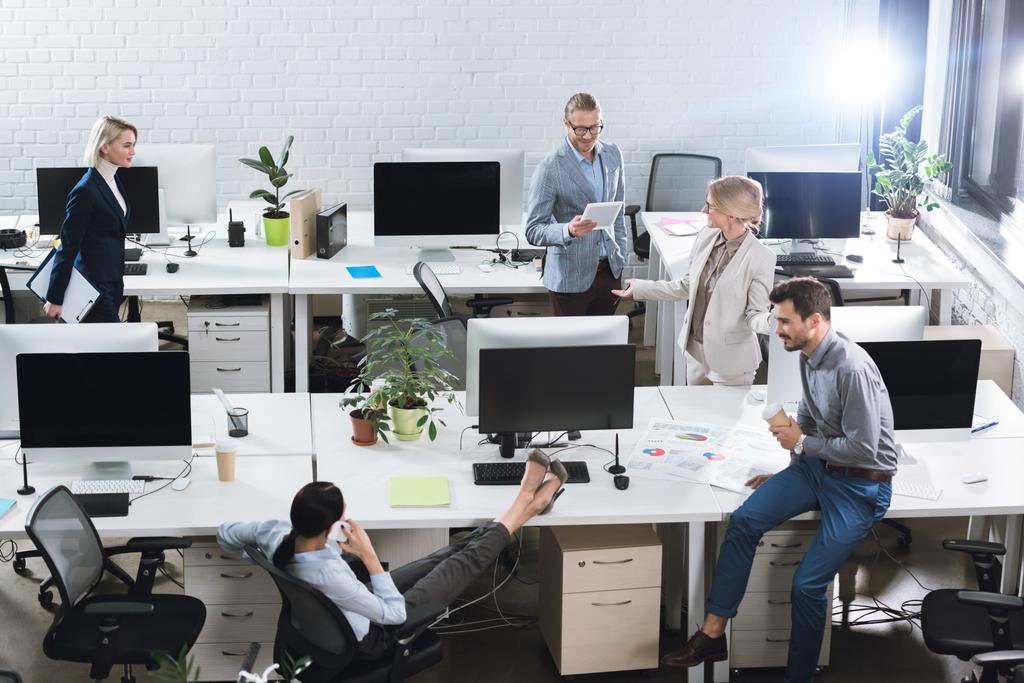 2. Salary
One of the main points of interest for any applicant is the salary. When looking for new employees, it is better to specify the terms right away. Here everything is simple:
Recommended: "Salary of $1000" or "Salary of $1500 to $2500";
Not recommended: "Competitive salary" or "Salary according to the interview results".
Unspecific, vague phrases may not interest an applicant. Indeed, there are situations in which the salary may vary at the end of the interview. In that case, you need to specify a "range" with exact numbers "from" and "to". In the recruitment process, it is important to state at once what an employee can expect when he or she is hired; this will filter out the unsuitable candidates and retain the interested ones.
3. Duties
The main question for any applicant is the duties and tasks he will perform within his profession in a particular company. The description of duties largely determines the effectiveness of the search for new employees. We recommend not to use vague formulations like "interesting tasks" or "projects that will help you to improve your skills", but to write clearly what you will have to do. For example, if you are looking for an SMM specialist, approximate tasks would be as follows:
To guide the communities on Facebook, LinkedIn, Instagram;
To draft texts, prepare descriptions for articles, videos in the format of social networks;
To develop a content plan;
To moderate comments, to respond to messages in the direct;
To draft the technical tasks for designers, etc.
Recruiters and HR managers often make mistakes at this stage of the recruitment process. Let's consider the use of over-generalized formulations of job description example of the position "SMM-manager":
guidance of communities in social networks (which ones?);
preparation of content for publication (which content?);
expanding the community (increasing the number of subscribers?);
formation of the target audience loyalty (holding contests, promotions?).
These requirements are not formulated very specifically and are not obvious everywhere. It is not clear what exactly will the specialist do. The more information you provide about the job, the more relevant the responses will be.
4. Working conditions
We have already talked about salary, but as a part of the recruitment process, it is important to outline all of the working conditions right away. There might be a question of the following aspects:
Official registration;
Social benefits;
Availability of bonuses and premiums;
Career growth;
Location of offices;
Opportunities for professional development, etc.
The more benefits your company offers, the higher are the chances of a successful search for new employees. All conditions should be described clearly and concretely.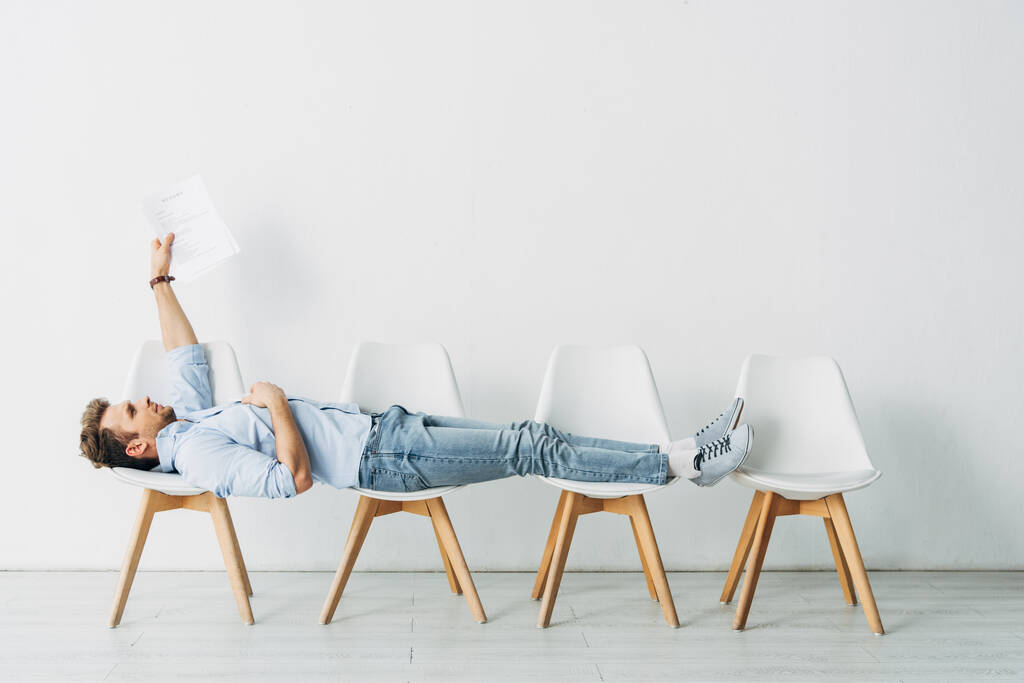 5. Requirements
The most important thing in the recruitment process is to formulate the requirements for the vacancy correctly. This will give you an opportunity to immediately eliminate the lion's share of candidates who are not suitable for you. Let's look at an example of proper formulation of requirements:
Work experience – minimum 2 years;
Portfolio;
Fluency in English at the Upper-Intermediate level;
Skills to work with Adobe Photoshop.
However, recruiters often make mistakes and formulate requirements vaguely. Example of incorrectly worded requirements:
Experience in the field;
English proficiency;
Skills in working with graphic editors.
With specific requirements you can significantly narrow down the search for new employees.
The key requirements should be placed in separate paragraphs. For example, if a certain experience is critical – specify it. If you are ready to hire a student, write that you can hire a person without work experience, and there is an opportunity to learn.
Do not forget about personal qualities: if you want a person with developed communication skills, write about it.
6. Additional information
In the recruitment process, it is important to collect as much information about the employee as possible before you even talk to him for the first time. For example, a cover letter or an answer to a specific question will help you with this. This will allow you to immediately select people who are interested in your vacancy, thus narrowing the circle of search for new employees.
The key factor of a well-prepared vacancy is honesty in everything – in specifying the salary, describing the conditions, duties, requirements. The more information you provide about your company, the less you will have to hide or explain during an interview.
A call to action is important at the end of a job vacancy. You have to encourage the person to contact you. Be sure to leave as many contacts as possible so that a potential employee can contact you in any convenient way for him and for you.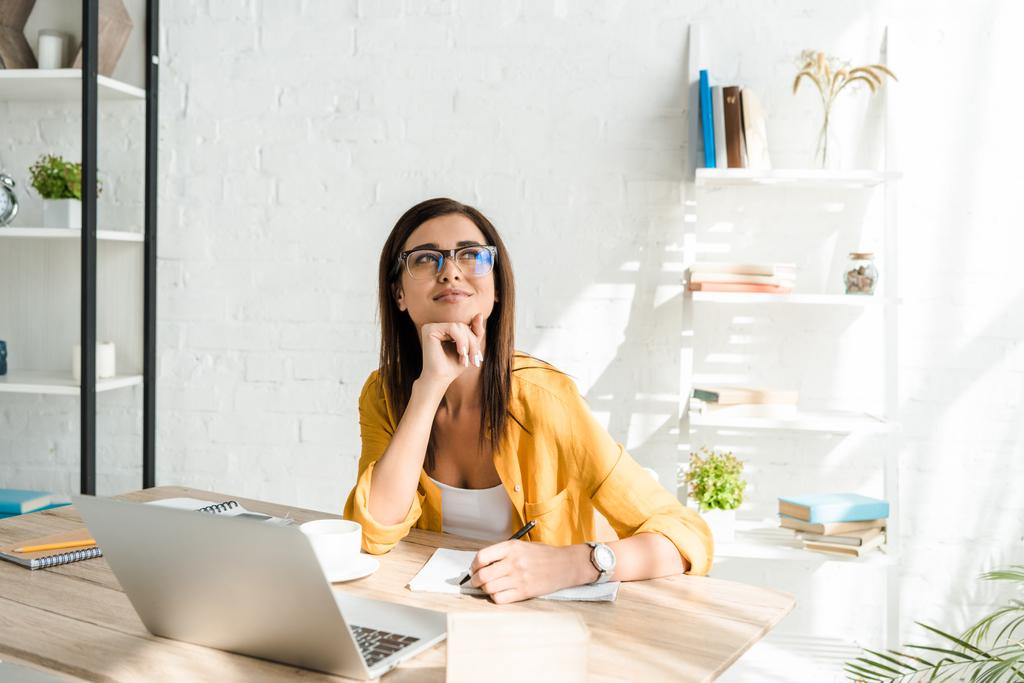 What shall not be written in a job vacancy
Often the recruitment and selection of personnel are ineffective due to the mistakes that recruiters make when drafting a vacancy. Here are a few of those moments:
Creative. Somewhere it may be appropriate, but in some cases, it is better to refuse from it. For example, if we are talking about vacancies for line staff, it is better to give preference to dry specifics. In case of searching for a marketing director, a creative PR specialist or a representative of another creative profession, this will advantageously highlight the vacancy among others and attract attention.
Discrimination. It is not allowed to set requirements regarding gender, age and other criteria that may seem discriminatory.
Stamps. Not all applicants may find it interesting that you have a friendly staff, an ambitious team, coffee and cookies.
With a high degree of probability, many companies consider themselves to be such. The same applies to the use of words such as adequacy, energy, learning, confident PC user, etc. in the requirements for the applicant. These are obvious qualities, and when selecting personnel, the recruiter will appreciate them anyway.
Preparation for publication
Before posting a vacancy, it shall be agreed with the supervisor. He or she should evaluate whether the information given matches the original request. Be sure to proofread the vacancy yourself to make sure there are no typos or errors.
Once the vacancy is posted, you need to analyze its effectiveness. Check the vacancy statistics at least once a week, make sure your ads are generating responses. Try different options.
All of the above work a recruiter does on a daily basis. In fact, it's a routine, but it takes a lot of time. Using an ATS system, you can automate many processes, which will save a lot of effort and time and make your work more productive. For example, CleverStaff can help you with this. Using this automated system for recruiting, you can create your own database of vacancies and job seekers. With CleverStaff you can create templates with different vacancy structures, collect response statistics and analyze what works best. The system also provides integration with LinkedIn and job search sites, which will make your job as a recruiter much easier.
Conclusion
Before writing a job description, it is important to understand a key-note: potential candidates are looking for a new job and want as much specificity as possible. No one needs "padding" and attempts to be too creative. Therefore, it is important to adhere to the simple but strict rules of vacancy posting. These are structure, usefulness, emphasis on strengths, and honesty.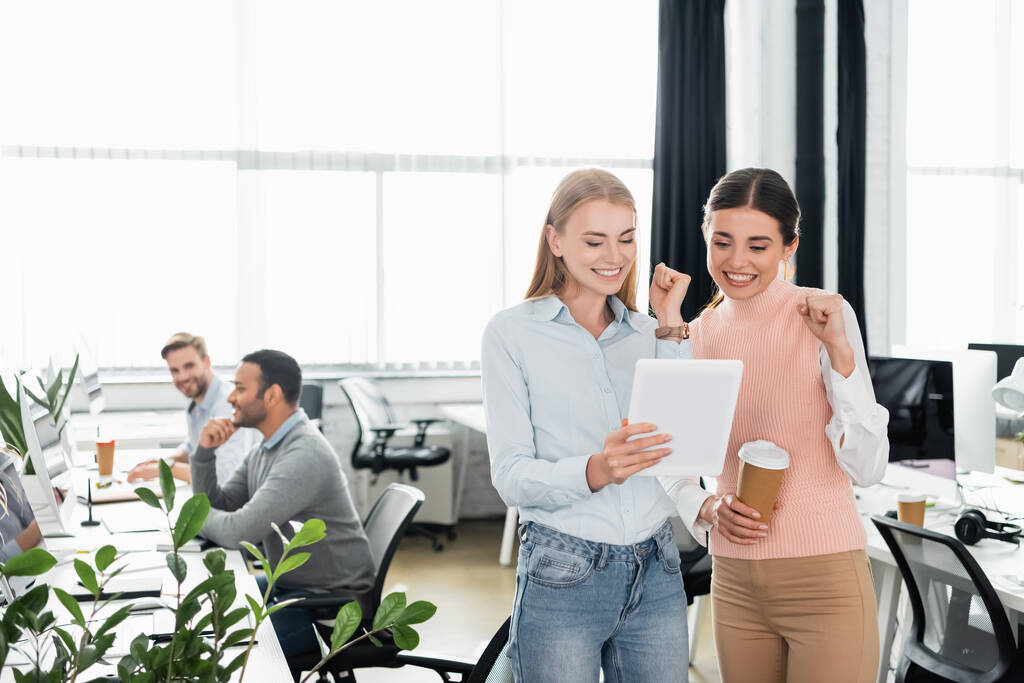 If the response to the vacancy is low or does not meet expectations – analyze the text of the vacancy, experiment with formats, pay attention to statistics. All of this will help you improve the search process and create a truly effective vacancy, by means of which you will find the "the one and only" candidate.