Content Modules for Effective Recruiting Emails: Benefits and Challenges
Recruiting emails are crucial today in terms of updating and motivating employees. It can be challenging to develop captivating HR-related communications, though. In this article, we will talk about the significance of HR emails and the challenge of composing them. Find out how content modules could help boost and facilitate your communication with candidates.
Understanding Content Modules
Content Modules are previously created and saved as distinct email template elements. They help you maintain brand consistency throughout several campaigns and save time on email creation. Modules can be combined, edited, and reused for a variety of email campaigns, which reduces email creation time. Without knowing any code, you may create a unique template by dragging modules into your email.
Here are some common types of content modules:
Headers:

A header, or top area of an email, typically contains the company's logo, branding elements, and salutation to increase email recognizability.

Banners:

Banners are eye-catching visuals that draw attention to emails and help convey important information via your email.

Info modules:

The info modules section stands for text blocks with detailed information on the email topic. Basically, an email text body.

Footers:

Email footers contain important information at the template's bottom, such as the company's signature and unsubscribe links for further usability and recipient preferences.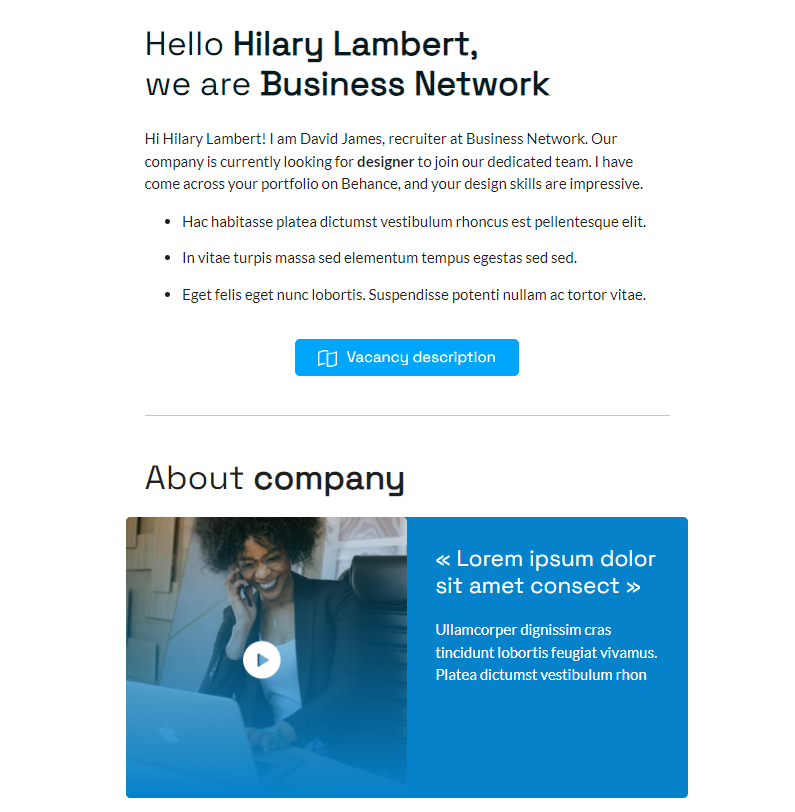 https://stripo.email/templates/promo-email-template-you-got-us-interested-for-business-industry/ 
Creating Engaging Content Modules
Think about your email elements as Lego bricks. Like Lego, modular email design allows you to create anything using pre-made blocks. You have a variety of ready-made email elements at your disposal, which you can mix and match to easily build stunning emails. For instance, the Stripo email template builder offers 1000+ ready-to-use modules if you are on the go and run out of time for personal creation. 
Content modules come in handy when you require the same header with the company's logo and info, info modules with topic descriptions and "Join Google Meet" or "Get more info" buttons, or the same visual identity for your blog posts and banners. Here are some examples: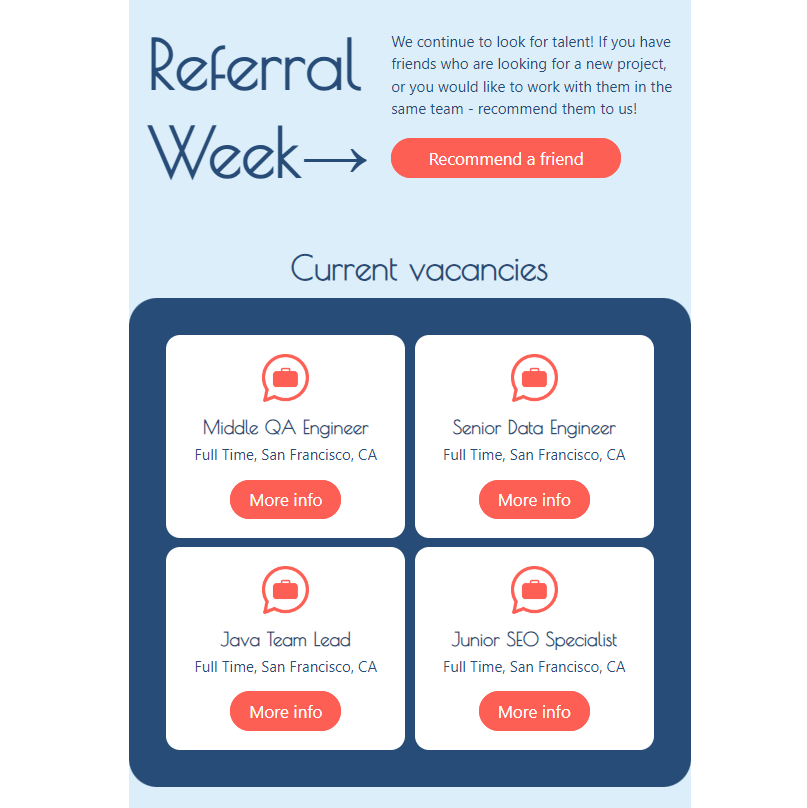 https://stripo.email/templates/promo-email-template-current-vacancies-for-business-industry/  
The first email to a candidate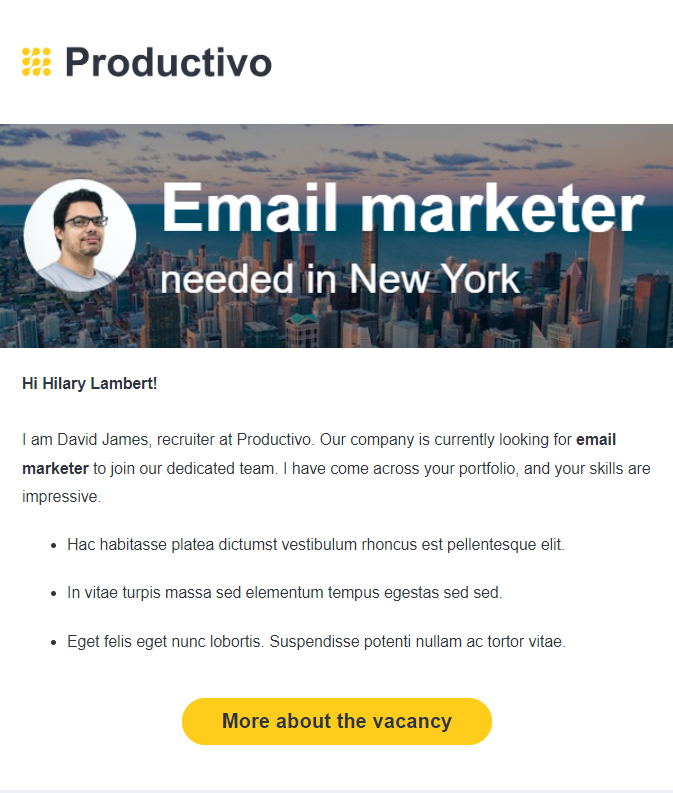 https://stripo.email/templates/promo-email-template-email-marketer-needed-in-new-york-for-business-industry/ 

Invitation to an interview email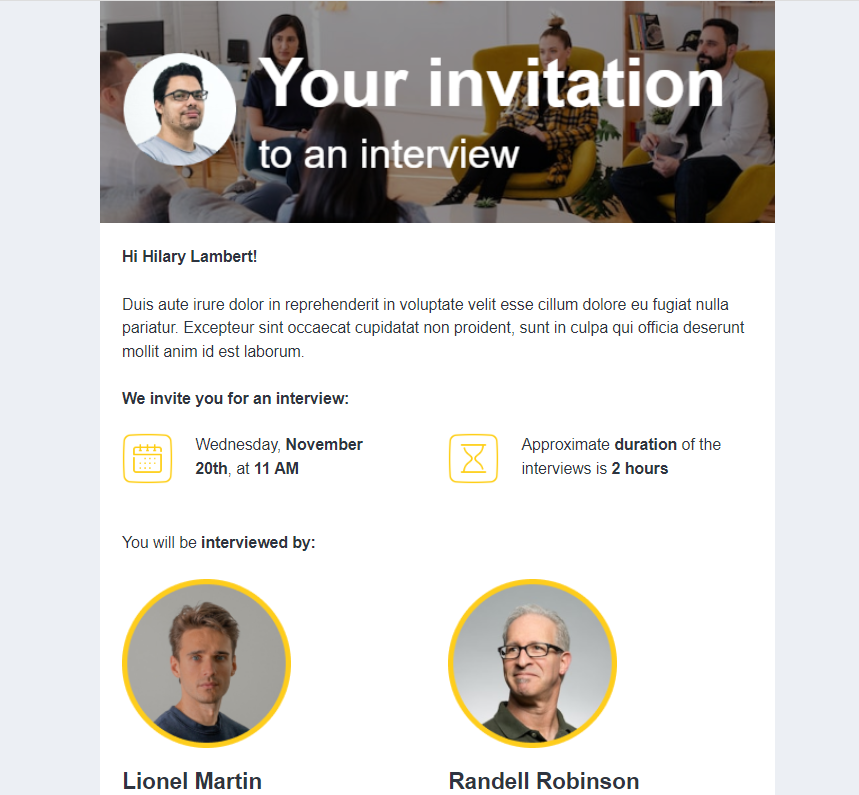 https://stripo.email/templates/promo-email-template-your-invitation-to-an-interview-for-business-industry/ 
Email after the interview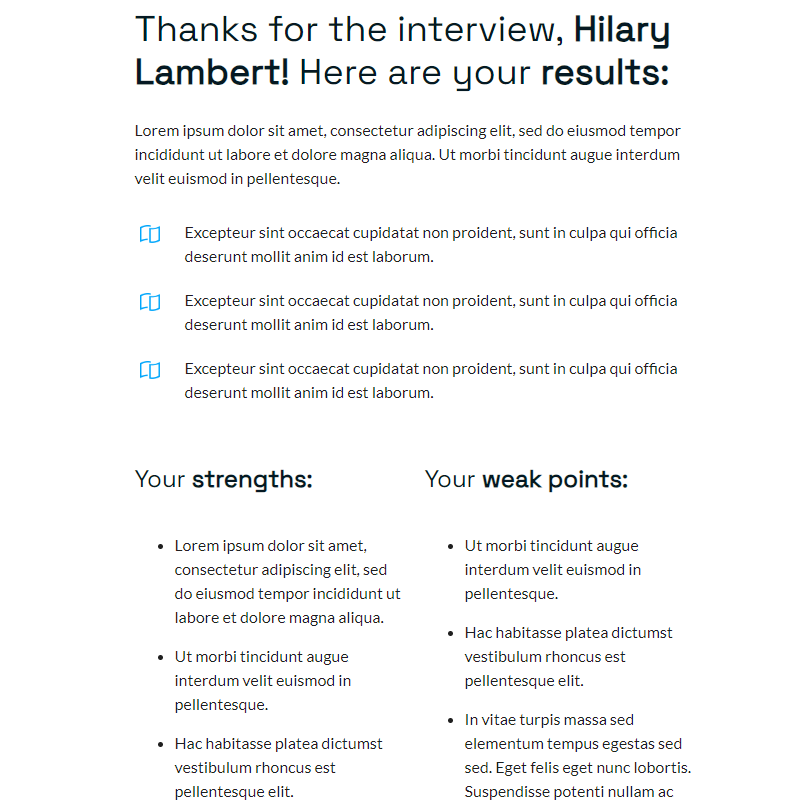 https://stripo.email/templates/promo-email-template-thanks-for-the-interview-for-business-industry/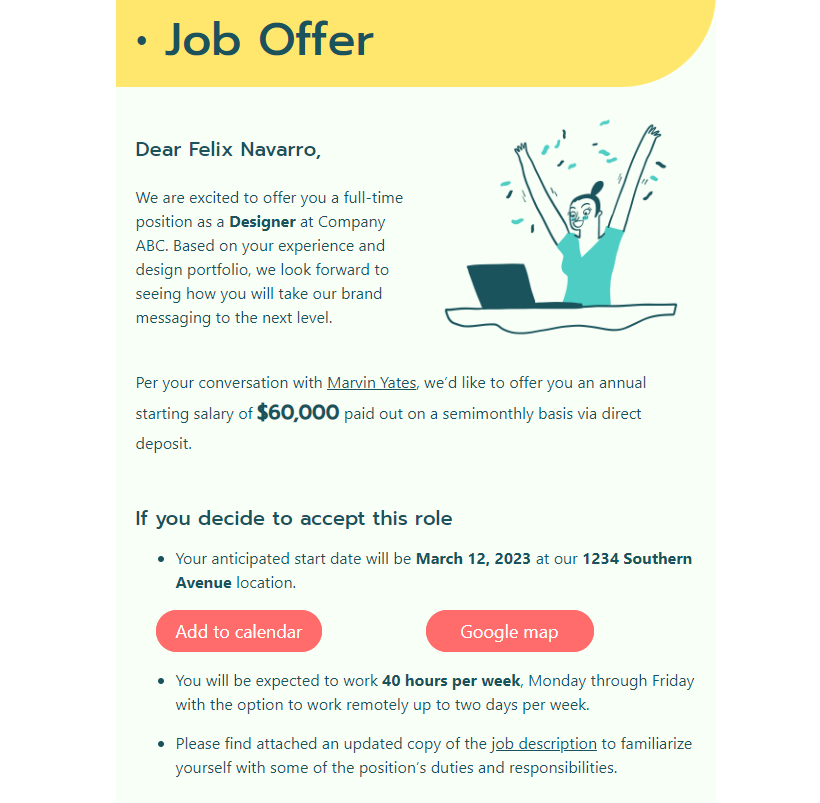 https://stripo.email/templates/internal-email-template-job-offer-for-human-resources-industry/ 

All of those emails contain different topics but are linked via the same visual appearance. This effect is exactly what you can reach through content modules to benefit your communication with candidates. 
You can use the prebuilt content modules, and change them the way you like, for instance, images, colors, fonts, sizes, and overall styles: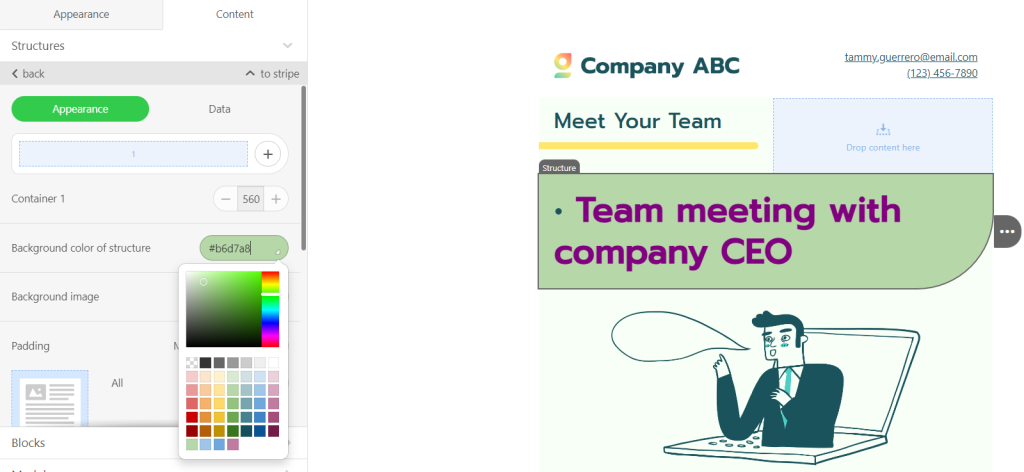 Once you are satisfied with your results, just save your email component as a module and reuse it in your future emails:
Finally, your Lego bricks are ready for quick and eye-catching building!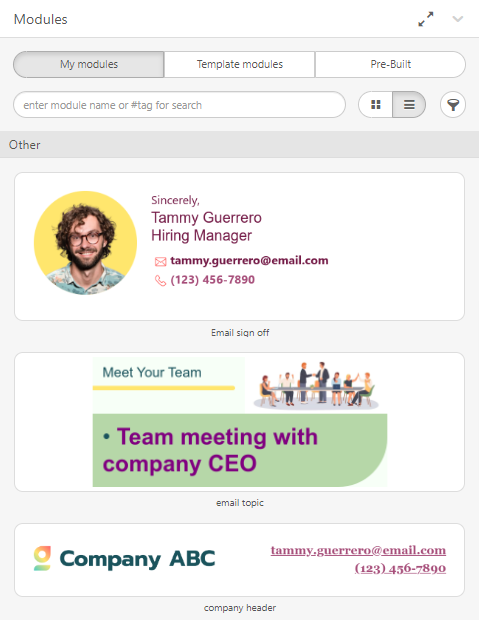 Testing and Optimization
It is essential to run A/B tests on your email content modules to find out what is most engaging to your teammates. Analysis of key performance indicators, such as click-through and open rates, can help you identify your emails' effectiveness. Plus, the A/B test data can be used to optimize your email efficiency.
Common Challenges and Mistakes
Although modular email architecture offers a time and money-saving solution, there are situations in which it can be difficult. Here we listed four common challenges when using content modules and how to overcome them: 
Modules storage:

As your library of modules grows, it can become more difficult to keep track of them. When saving modules to the library, give them names for the specific category (CTA, f.e.) so you can easily locate them later.

Modules appearance:

HTML and CSS email process differently, resulting in changes of modules appearance. Make your modules more compatible by simplifying them. 

Quick updates:

Make a master module file to initiate version control. To ensure consistency, modify the master module when updates are required.

Mobile-friendliness

: Different devices — different appearance. Don't forget to test your modules for mobile version fitting.
Conclusion
Content Modules are ideal for a prompt and consistent email creation process, as the workflow for HR professionals involves sending emails, so the modular design is an easy, cheap, time-saving, and appealing solution. Get rid of time-consuming, complicated routines by creating branded emails for different occasions using a modular architecture.
Author: