What has changed after automation: Yurii Konoplia's experience with the Limited Liability Company Gas Supply Company Naftogas of Ukraine
About the client
Limited Liability Company Gas Supply Company Naftogas of Ukraine is a leading company that is a reliable supplier of gas to household customers, business representatives and industrial enterprises of the country. The company's customers include leaders in the food, chemical and agricultural industries, construction companies, small and medium-sized businesses, etc.
Limited Liability Company Gas Supply Company Naftogas of Ukraine is a part of Naftogaz Group, one of the largest Ukrainian employers with more than 53 thousand employees across the country.
The CleverStaff team is proud to have started cooperation with Naftogaz recruiters in the summer of 2023.
A little time has passed and there are already some results, which primarily concern the recruitment process optimization. We talked about them with Yurii Konoplia, Head of the Recruitment and Adaptation Team.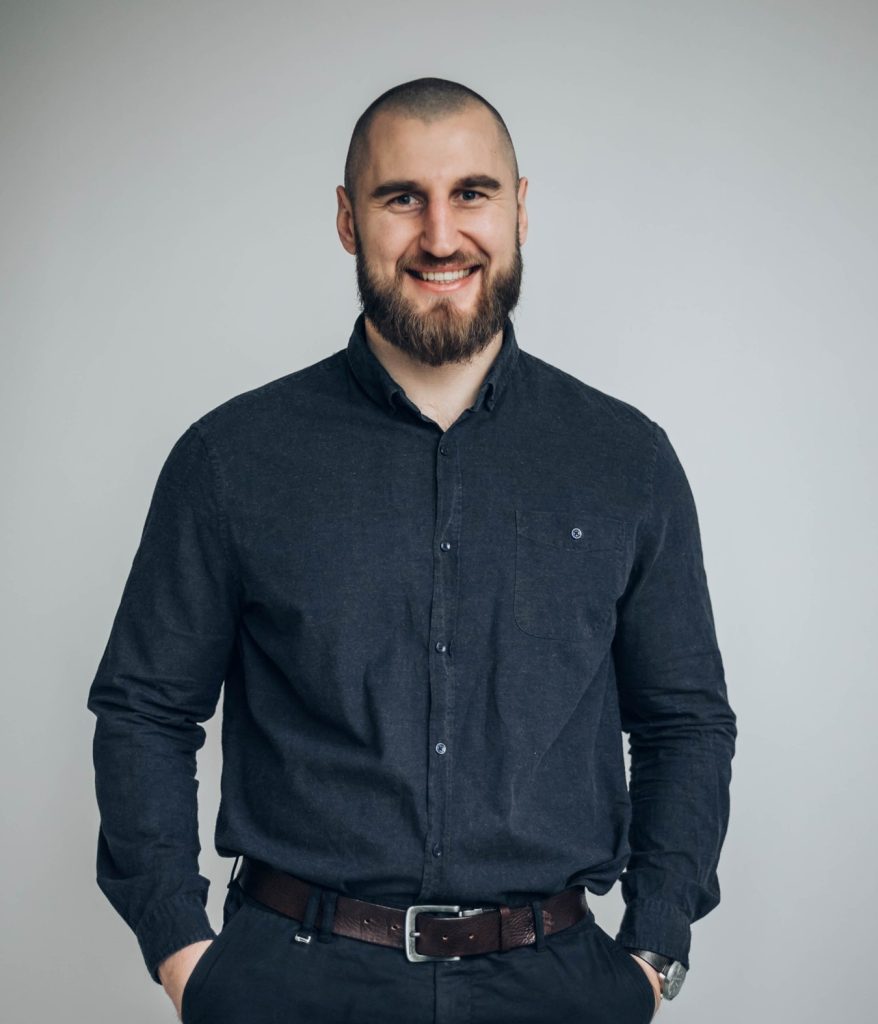 Yurii has a background in sales, entrepreneurship and over 4 years of experience in recruiting. Initially, he was engaged in selection of sales managers and finance specialists, then began to prefer working with vacancies in the field of digital marketing and IT, and was also successfully engaged in Executive Search.
He had a special approach to each project – he delved into specifics of the business and a particular vacancy to form a portrait of the candidate, and he thoroughly dug into the terminology.
Prior to joining the Gas Supply Company Naftogas of Ukraine, Yurii had gained extensive experience in searching and recruiting personnel in various niches in Ukraine and abroad. These include logistics, production, sales, fintech, IT, and marketing.
Search and selection
When Yurii joined the Gas Supply Company Naftogas of Ukraine, he immediately started to deal with all the relevant vacancies – from a clerk to a department head.
Depending on the position, Yurii uses different resources:
if it is about individual contributors, it is primarily work.ua or robota.ua;
if the area is related to rarer specialists or top managers, it is mainly LinkedIn and specialized resources in the areas;
if it is IT, it publishes vacancies on DOU, and also uses Linkedin, GitHub, Stack Owerflow.
"In some of our divisions, the process involves a maximum of 2 stages. That is, an interview with me, an interview with the hiring manager. And then we prepare an offer," says Yurii. "And somewhere there may be 3-4 stages and a test task – it all depends on the position complexity. These can be quite lengthy processes due to many circumstances, including dependence on the hiring managers' requirements".
"Settling in" to the software
 According to Yurii's observations, sometimes the recruitment process was delayed due to the lack of an automation system. After all, if the entire database, and especially valuable candidates with whom constructive communication is ongoing, is stored on a hard drive or other chaotic media, there is always a risk that information will be lost.
At the same time, the company strives for consistency in all processes, and recruiting is no exception. Therefore, it was decided to become automated in this area. "And when we started working with the software, it was not a move, but rather a settling in," Yurii smiles. "Settling in" turned out to be comfortable. It was easy for Yurii, because he is well versed in various programs and services, plus the system managers helped him with some issues.
Why a "Hiring Manager" is a really valuable role
Yurii works on 10 to 15 vacancies every month. This is quite a lot for one recruiter. And he notes that the automated system helps a lot. "I have involved some department heads who have or could potentially have vacancies as hiring managers in the candidate selection process. When a resume automatically enters the system from the job site, they study and sort the resumes on their own. It is not quite right, because it is my responsibility, but when you have 15 vacancies at the same time and sometimes spend more than half a day just looking at reviews, it was a good decision for me."
It saves a lot of time for recruiters. After all, time is still needed for interviews, organizing meetings with hiring managers, interim interviews, and sourcing.
"There was simply not enough time for sourcing. In addition, some positions (for example, business analysts or IT project managers) require not just postings on job sites, but individual communication with candidates on LinkedIn. Therefore, by automating routine processes, it is possible to direct your efforts to where your actions are much more needed at this time."
Currently, the system employs 2 recruiters and about 30 hiring managers when they have vacancies in their departments. Not everyone has mastered the system yet, but everyone has a manual, additionally Yurii teaches them how to use the software and what they can do in this role.
Those who work on digital product development have no difficulties with the system at all. Others are also gradually figuring it out, the process is underway, and soon there will be no room for piles of printed resumes in the company; all information from the start of the search to the offer will be in the system. According to Yurii, it is a matter of time and habit.
When your challenge is a call center
Today, the Gas Supply Company Naftogas of Ukraine has about 350 employees, of which more than 150 are call center workers. A separate recruiter is in charge of their search. She has only 1 vacancy in her area of responsibility – Call Center Operator. She has a lot of work, because due to the specifics of this position, there is a rather high employee turnover.
This linear vacancy is always in the "open" status, and dozens of candidates apply for it every day. Without automation, it is quite difficult to work with it. But now the recruiter responsible for this vacancy is connected to the system for recruiting, which made it easier and more systematic.
As for the requests from other departments, the most difficult vacancy lately, oddly enough, is a record keeper. "There are very few such specialists, and we need two, and for a long time we have not been able to find one to meet our needs. If the hard skill sets are good, the soft skills are unsatisfactory and vice versa," Yurii laments.
But the easiest vacancy (again, in terms of a month or two) is a procurement manager. In a few days, Yurii found a person who immediately took a liking to the hiring manager and was quickly hired. By the way, in some cases, the company considers candidates right after graduation.
No matter how complicated the vacancy is, before working with it, Yurii advises his colleagues to delve into the specifics so that the candidate's portrait is formed as correctly as possible. This will allow you to fill it quickly and accurately.
Briefly about the user experience
In general, after several months of working in the recruiting system, Yurii sees the following advantages that have already had a positive impact on the workflow in terms of routine tasks:
I like the fact that you can set up synchronization with vacancies on job sites,
You can save candidates' resumes right during the sourcing process,
You can mark hiring managers in the system and leave comments.
Yurii admits that he has not yet had time to get acquainted with all the system's options, but even these points are very useful and help him work more quickly.
Short-term plans
According to Yurii, he is currently actively working on setting up adaptation processes and wants to digitize them as much as possible. As for working in the system, his short-term plans are to synchronize his mail and calendar with the recruiting system (internal security is very picky about third-party resources), as well as to deal with candidate scorecards. 
Yurii has also already tried gamification and even made it to the top leaders of the month. But he wants to wait until the recruiting team expands so that he has someone to compete with – and then the big game will definitely begin ☺. It is not only exciting, it is also useful for understanding the pattern inside.
CleverStaff is sincerely grateful to Yurii for the interesting conversation!