Executive search. How do you hire someone who is not looking for a job? Part 2
In the preliminary material with the Head of the GRC Recruitment Agency Natalia Slynko, we discussed the core aspects of hiring and the process of creating an "avatar" of the desired candidate. Let's assume that all these points are elaborated, and it's time to start the search.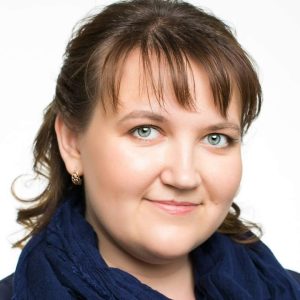 According to Natalia, such factors facilitate the search of the candidates who fit the "avatar":
professional events, events of different associations and business clubs, conferences, seminars, exhibitions, congresses, forums, etc. If you cannot find a suitable one among the participants, you can always collect useful recommendations on the professionals;
similar in scope and competitor companies. Having worked well with their insider information, you can reach the necessary specialist. Even the companies that are not always obvious for the client, but are clear to the consultants, because a good hunter knows the market very well and understands where the suitable candidates will be;
open sources. Sometimes the contacts of suitable candidates can be unexpectedly found on company websites – they often publish information about the management or top managers and their contacts there;
social networks – Facebook, LinkedIn, Clubhouse and professional communities/groups there. Instagram is not yet popular for executive search, but promising – if we are talking about opinion leaders and young promising executives;
professional networking, business circles, established connections with market experts. Yes, this is a very large layer of work – daily, emotional, and creative. It takes months and years. And, as pathetic as it sounds, these investments are returned many times over, especially if there are situations that seem hopeless.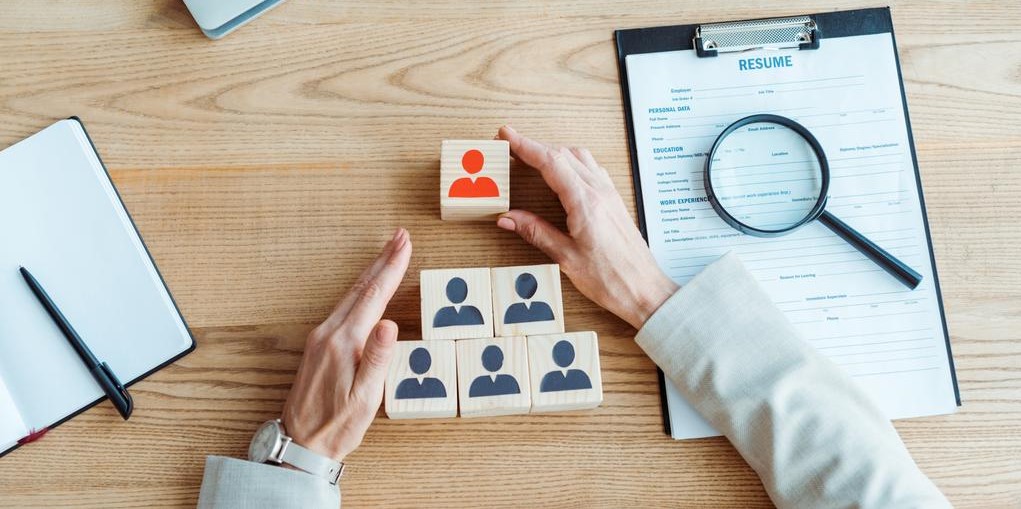 Information on the most relevant candidates who meet the expectations of the employer/customer is gathered into a long list, for a more thorough evaluation. The starting point is a list of 3-4 "good" candidates. But it is better to start substantive communication with them after the preliminary "ok" from the employer/customer.
And what if there are really no contacts? Situational traps
In the practice of any hunter, even with extensive experience and connections, there are difficult vacancies, and there is no one to consult. Or there is scanty information that the necessary specialist is theoretically in this or that company. If there is no name, but there is a passion to fight – then it will be useful to come up with a "legend" to call this company. Sometimes it is a trick to call to get the name of a specialist – as if for a personal invitation to a conference or exhibition, details for personal sending a souvenir on New Year's Eve, professional holiday or other good events.
Or – to pretend to be an important client/customer/buyer. Having introduced yourself, it should be said that your company would like to make a solid order, but it is important to clarify some nuances. You can even ask a couple of questions about the product/project/price at once. If a secretary responds to you, after a few "highly specialized" questions from you, he/she will most likely direct you to a manager who has the information and, so to speak, "authorized" on all sides. So you can come in contact with an attractive candidate for you or – to overcome another "step" towards him/her. There is one goal – to provide an opportunity for a conversation, even if postponed.
If it is a "top", you can try to make an appointment with him/her – as a representative of a potential client/partner. But, firstly, it can be very difficult, and secondly – quite risky. On the territory of the candidate it is dangerous and incorrect in regard to him/her. In fact, it happens, but rather as an exception. After all, in this way he/she can be "put at risk", he/she will have to justify himself, and this is a closed door to him/her as a candidate and – to all his/her entourage.
"All methods should be careful, and help but not harm the person. If such a personal meeting has already taken place, it is better to introduce yourself carefully and say that there is a confidential conversation and ask for a meeting/call outside of work, of course," emphasizes Natalia. In any situation, it is very important to remain a correct, delicate and diplomatic professional who brings not inconveniences, but the possibility of qualitative change.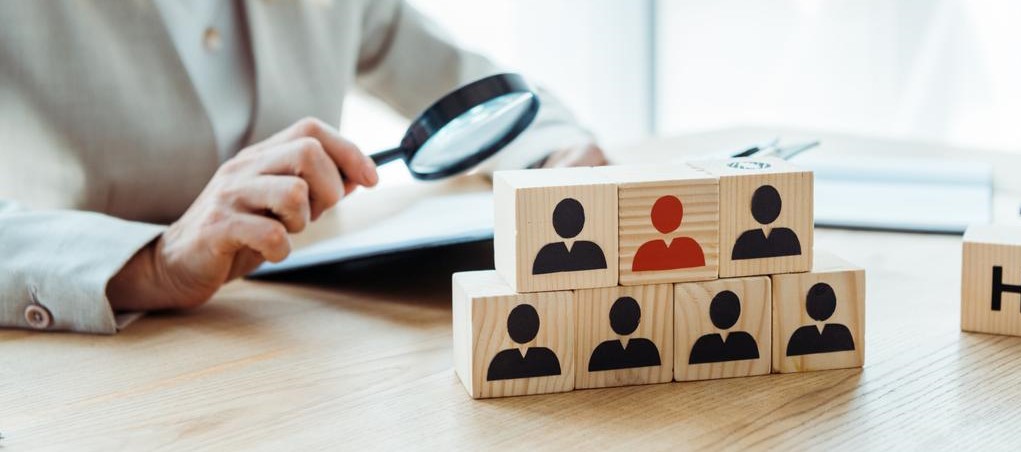 Communication with those who are "not in search"
"In communication with the potential candidates, the recruiter (in particular, the hunter) can be a gambler, but do not go beyond. When you find that particular one, keep calm and do not attack without preparation. At first, it is extremely important to study a person, understand his/her interests and motivations, lifestyle – to analyze all the information about him/her that can be obtained," – says Natalia.
The next stage is to establish quality personal contact. As a rule, by the referral method, through friends-acquaintances-business circles, it always turns out easier, more efficient and more humane.
If you came in contact with a suitable but unfamiliar specialist, let us say, in the professional community – start communicating with him/her by means of personal messages. Here you need to take into account the level of the specialist with whom you come into contact, and choose the most diplomatic, accurate approach. Even so – communicate simply, avoid dry formalized clichés, warnings and excessive flattery (basically, this applies to any communication with top candidates). Explain what position you are inviting for, tell him/her about the conditions.
If a person neither refuses immediately nor agrees – then he/she hesitates. Ask him/her for a phone number and continue to communicate in another format – call or meet on neutral ground. "If the candidate refuses, ask him/her to advise someone whom the proposal may be interesting. Try to get contacts of such people – not now, so later they can be useful, this is very valuable information. The method is not new, old but quite viable" – smiles Natalia.
Correspondence with the passive candidates: 5 tips from Jonathan Campbell
How to increase the response rate to your e-mail from a candidate who is not looking for a job: tips from Jonathan Campbell, CEO of Social Talents
Encourage to open the messages on… Sunday. You work during the whole week, on Saturday it is time for family leisure, and Sunday evening is just a time to collect your thoughts and plan your week. There are far fewer messages on Sunday than on weekdays. Or try in the morning, using the delayed sending: the e-mail, which will be delivered at 7 a.m., will be noticed and may have time to think over on the way to work. But not everyone is happy with the morning or Sunday message. For it not to get lost in the candidate's incoming messages, instead of "Interesting offers" put his/her current employer in the title of the e-mail –even someone who is extremely busy will open such an e-mail.
Personalize the message. If the goal is to interest a valuable professional satisfied with life, do not text him/her "Your experience impressed…". It is better to indicate the "recommender", who, when and in connection with what. Well, add praise fairly – we cannot do without it.
Advertise. The candidate needs to know that your proposal will bring him/her something qualitatively new, so describe the benefits as definitely as possible. An experienced hunter has a few seconds to look at the resume and decide his/her fate. Top-level candidates need even less time to evaluate the proposal.
The goal is to start communication. Do not invite to work, but start a dialogue. Therefore, the letter shall contain an active call to action in time. "Will it be convenient for you to talk on the phone at 6:30 p.m.? I will call you". If it is extremely important to achieve attention, do not hesitate: "Tomorrow I will be at your office at 1 p.m., maybe you will agree to have lunch and discuss?".
Repeat the request in 2 days. The e-mail can go unnoticed/forgotten/spammed. You do not know why the candidate is silent, so send the previous e-mail with a small remark: "Hello, ______! I have not receive your answer yet. Could you please let me know if you are interested in this offer?"
"Ambassadors" among their own people
If the candidate is extremely important, experienced hunters find opportunities to get in touch with relatives or close friends of the candidate, through casual communication (in the gym, children's section, etc.) to explain them the benefits of working in your company, with the right emphasis. And one of them is how useful the work of a husband/wife in this company will be for the family as a whole (not only direct financial motivation, but also, for example, children's education, promising relocation, "ultra employee benefits", etc.). If you manage to interest the candidate's relatives in this way, the hunter will have additional trump cards.
The way to the candidate through his/her former colleagues and current clients/partners can be effective. Of course, provided a trusting and equal relationship with them. Therefore, it is better to collect information in advance. But any of these "ambassadors" need a delicate information processing – you need to find an excuse, good time, the right "sauce" to tell a good story about vacancies, interest him/her and make him/her an "accomplice". The way you present it to the conditional mediator is how it will "sound" to the candidate. Yes, it takes time, money, effort.
And one more thing – you have to be prepared for the fact that you will have to spend weekends and evenings for all these steps, be super-mobile and self-disciplined. But this is the only way to achieve the result. The main thing is to start communicating with the candidate, to incline him/her to your side, to look closely at him/her. When personal contact has already been established with a person, it is easier to convince him/her.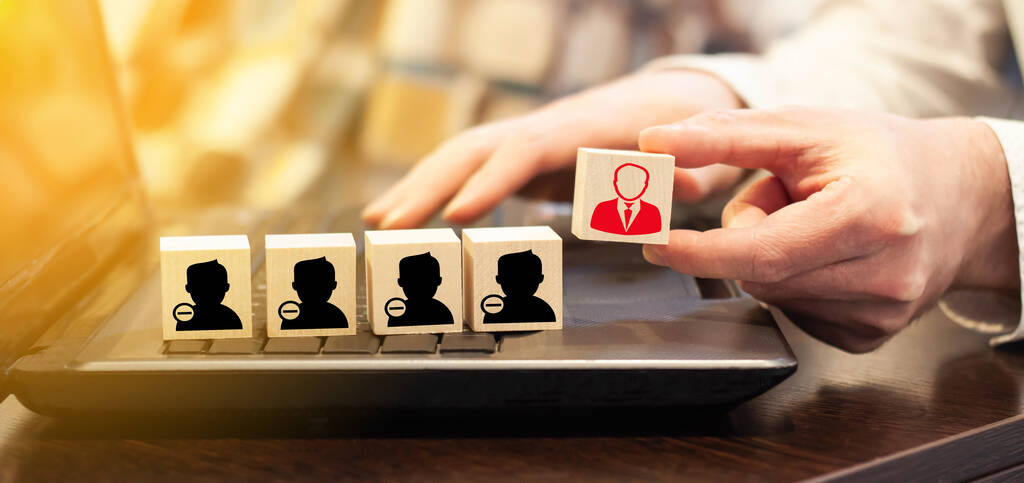 Therefore, when collecting information about candidates and establishing contact, try to understand what is important for a person, what can interest him/her. Finances are not always the determining factor, especially when it comes to strong, ambitious top managers who have already become professionals. How to detail the motivation of a candidate in molecules and make him/her an offer that will be difficult to refuse – we will consider in detail in the next – the 3rd material from the series "How do you hire someone who is not looking for a job".
CleverStaff would like to thank Natalia Slynko, the Head of the GRC Recruitment Agency, for assistance in preparing the material.