Post vacancies on your company web pages from the CleverStaff account, so candidates will be able to apply directly from your website. All applicants will be added to the "Long list" stage of an appropriate vacancy.
You can publish either specific vacancies or the full list of them at once.
To start using the API, you should embed the appropriate code into your website page. Find the API details and the description here: https://cleverstaff.net/api.html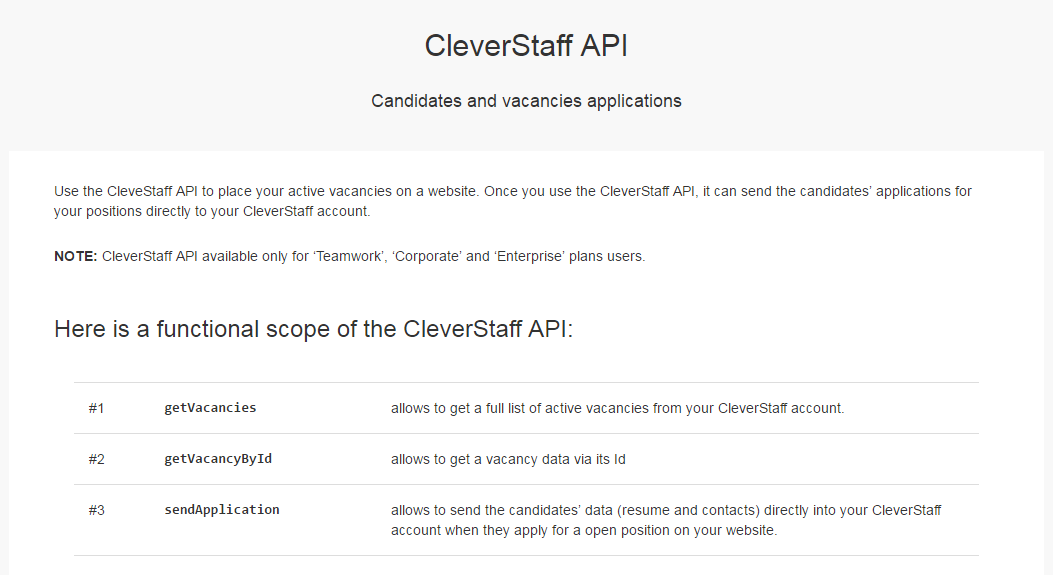 You will find the link on the API page in the footer of CleverStaff website.

Your friends @CleverStaff