User performance: a new report in CleverStaff
Now users of CleverStaff can more efficient track their performance with the help of a new report that has appeared in the system. It shows the activity for selected vacancies in specifically defined period of time: a week, a month or even a year.
How does it work?
To use the report, click on the tab "Reports" → "User statistics".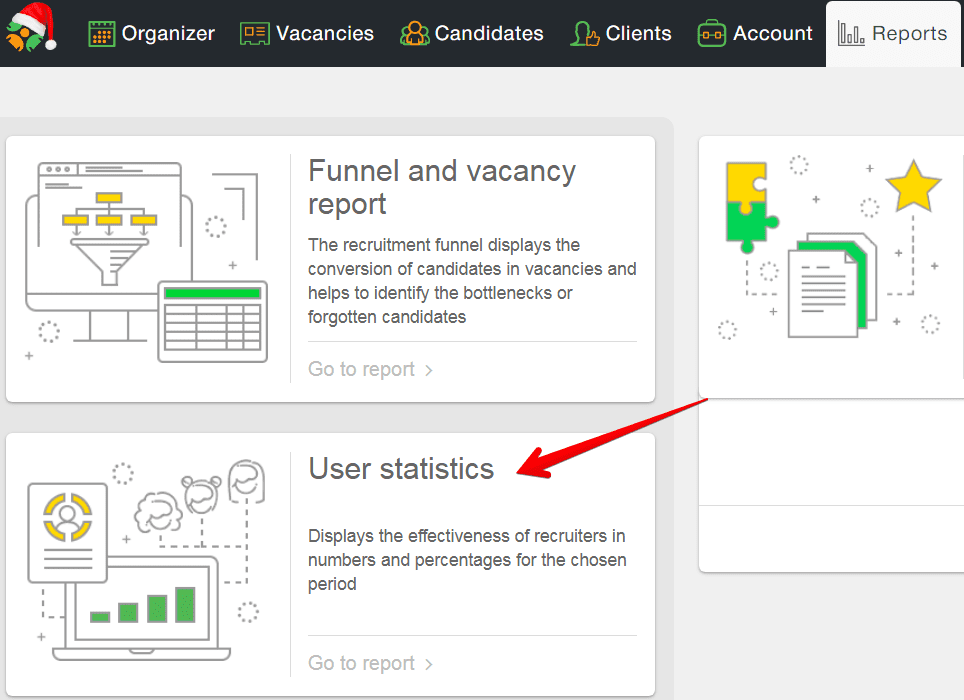 This report allows you to configure settings such as:
Time range
You can choose such time intervals as: current week, previous week, current month, previous month, current year, previous year. You should click on the corresponding icon as shown in the screenshot.


In addition, if you need to set a different period of time in the drop-down list, select "Custom range" or click on the date and enter the required date.
If your chosen time interval does not exceed 3 months, you can customize the report for each week.


You can include vacancy data in the report using the "Off / On" button in the corresponding block.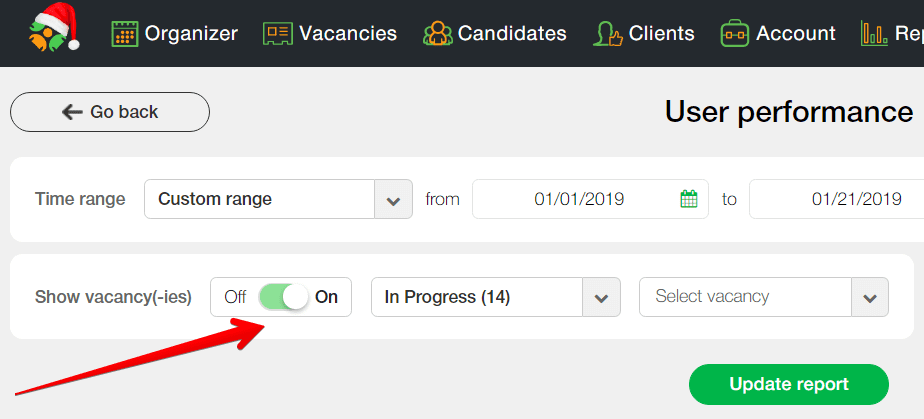 Additionally, in the "By vacancies" block, you can select a status and mark all vacancies necessary for the report.
To do it, you should click on the "Off / On" button in the "Show Users" block.



By default, data about all users will be pulled. Open the drop-down list to select those recruiters whose activity you want to view.
In the generated report, you can move the selection steps in any order you need.
In case if your report includes positions with different selection stages, the stages which don't need in a particular position will be shaded as shown in the screenshot.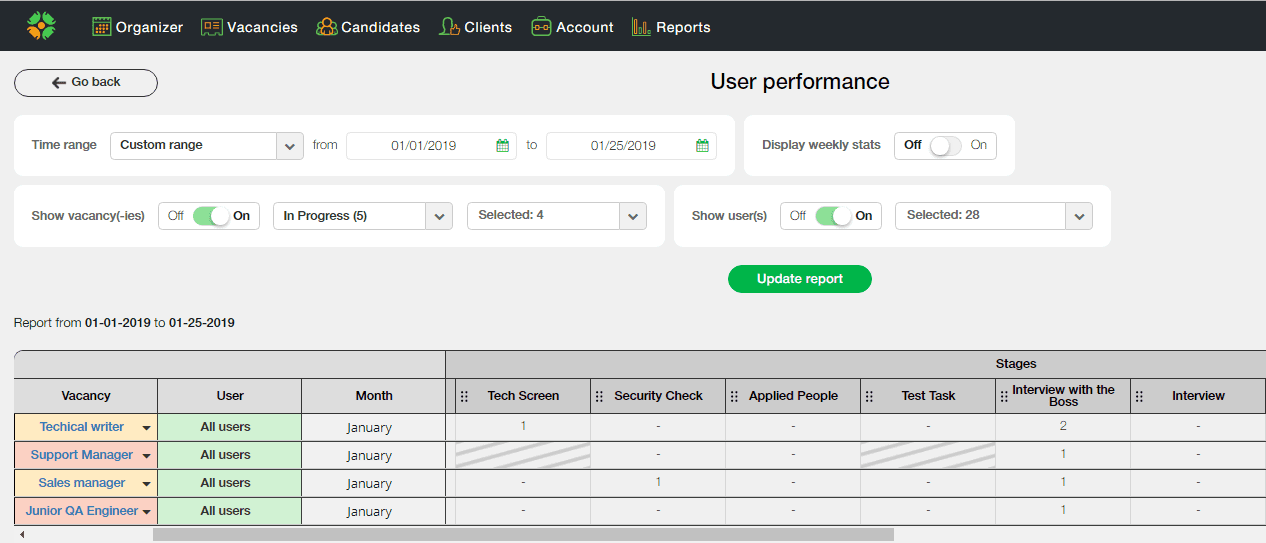 To download ready report, click on the "Export to Excel" button.
CleverStaff Team