Referral Program
Many clients recommend us to their friends and colleagues, and we are very happy about it. Gratitude should be mutual so we have developed the referral program.
Now, thanks to the referral program, everybody who recommends CleverStaff to his friends will get 50% of his friend`s purchase amount (up to $400).
That's not all! Your friend will receive a 10% discount if he/she will make first payment within 14 days.
How does it work
Go to the referral program page in the CleverStaff settings and find your personal referral link. You can send the link to your friend from the system or copy to clipboard.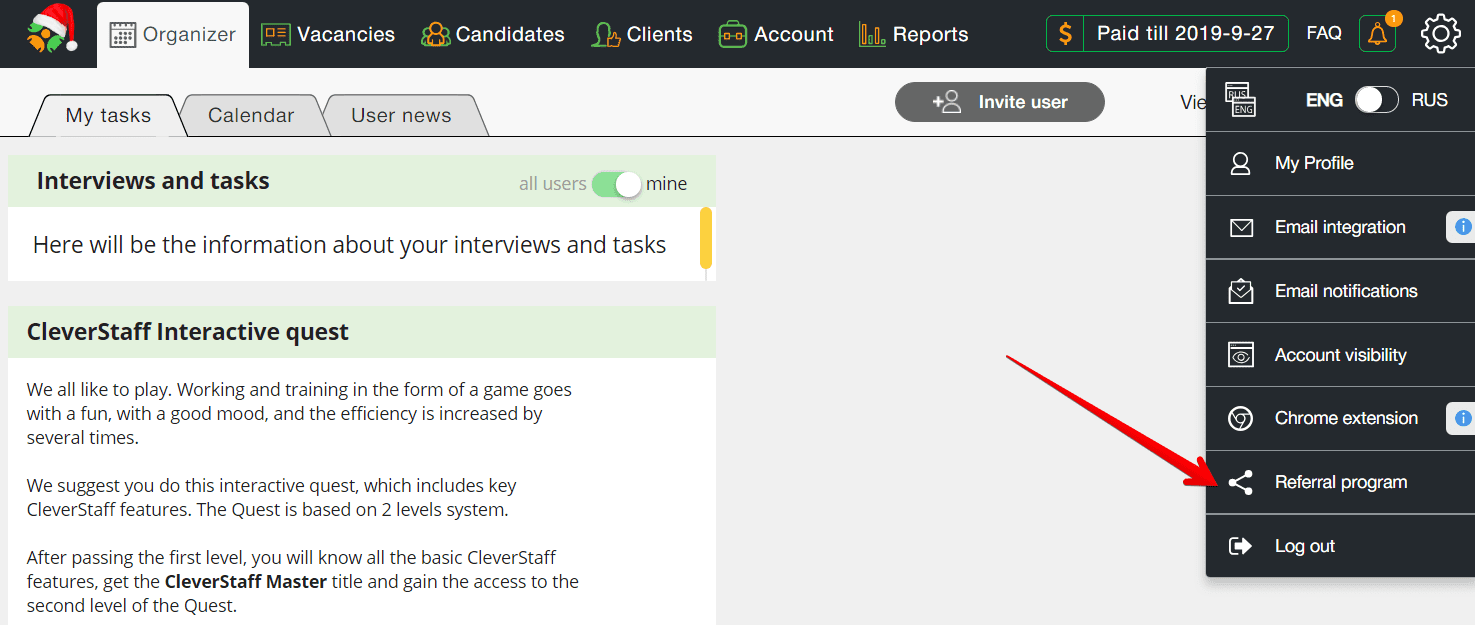 Click "Send the link to your friend" button to share a link by email. Enter the email and correct subject and text of the letter in pop-up window.

After your friend uses link to register in CleverStaff and makes the first payment, you will receive 50% of your referral's first payment (up to $400).Nice, huh?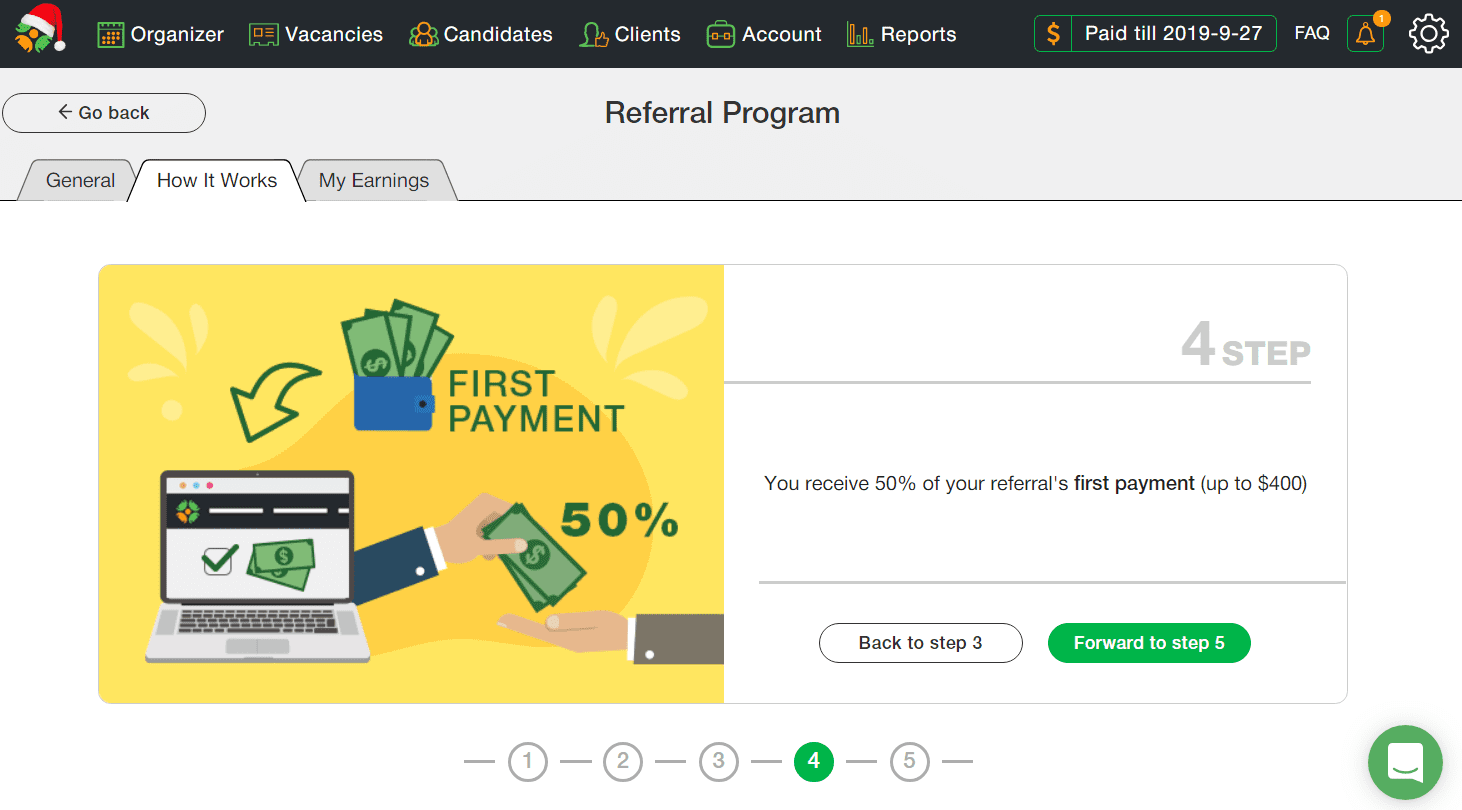 You can choose the way to get your rewards. You can either transfer money to your bank account or top up your CleverStaff account. Easy – Peasy!
You can see the bonus received from your recommendations  and choose the method of withdrawing funds in the "My Earnings" section.
CleverStaff Product Team