Online chat in CleverStaff
Online chat has appeared in the system and now you don't need to use Skype or email to communicate with us. You can contact to technical support directly from the system by using a special pop-up window! In this regard, the work of technical support in Skype will be stopped from December 1, 2018.
How it works
Click on the corresponding button in the lower right corner to contact technical support.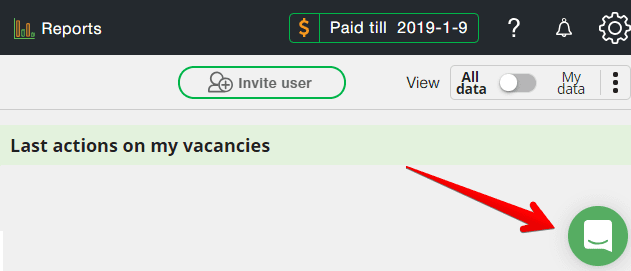 CleverStaff technical support chat has opened before you. Click on the "New conversation" button to start writing.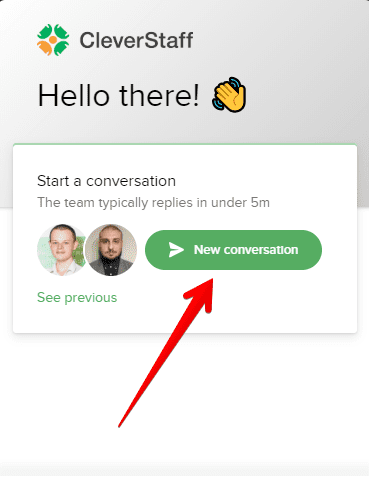 If you have already communicated with our manager earlier, by opening an online chat, you can immediately continue to communicate with him.
Also, you can attach files, send emojis and gifs in online chat.
In addition, if you want to call us, write about it and we will send you an invitation to a video call immediately. It looks like this: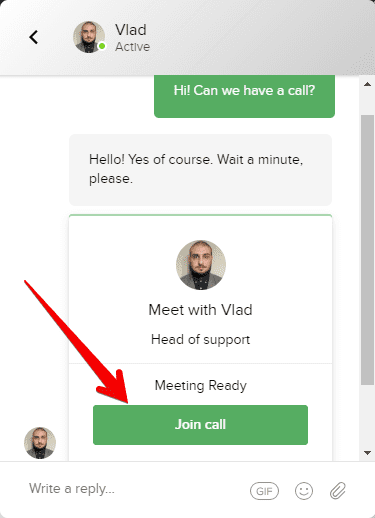 CleverStaff Support Team