New system feature in CleverStaff – adding resumes from GoogleDocs
Now you can upload resumes from GoogleDocs to your own CleverStaff database just in a few clicks.
How does it work
In the "Candidates" tab, click on the 'Import resume/profile via link', as shown in the screenshot.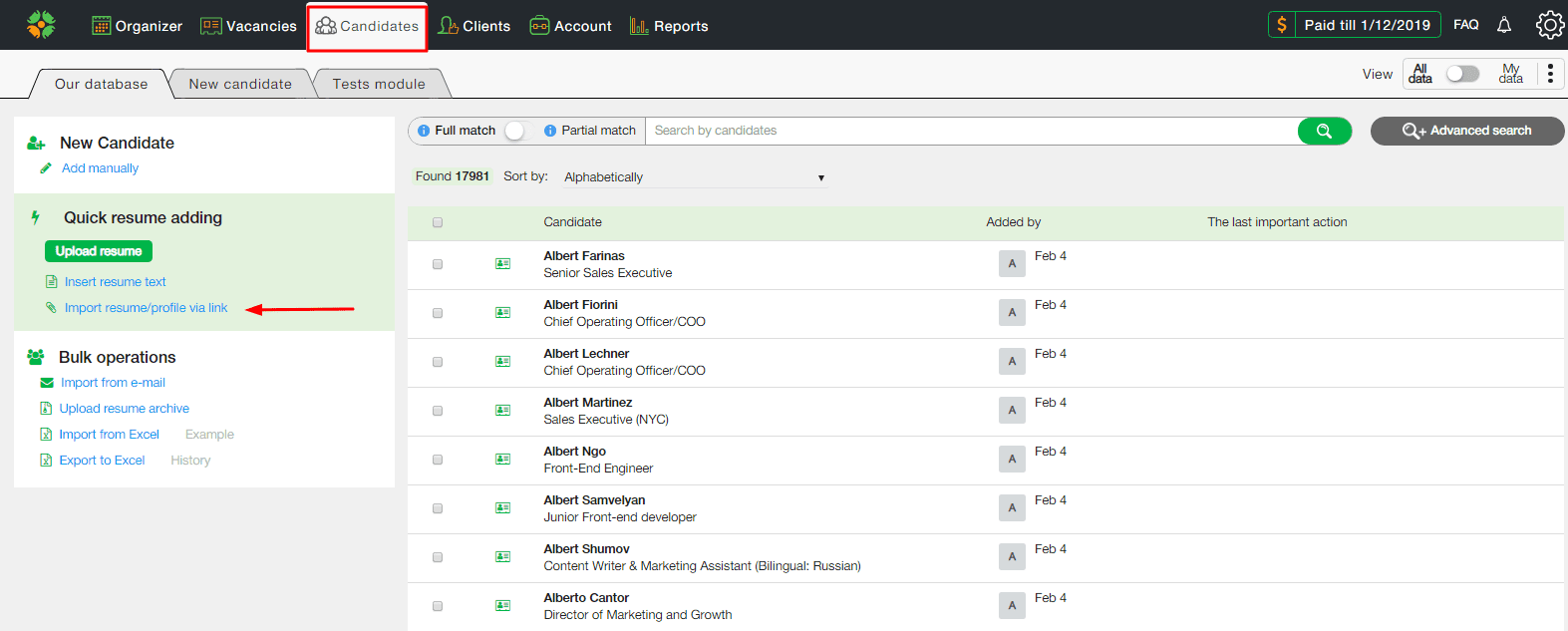 You will see a field where you need to insert a link that leads to a resume. After that, click on the "Process" button and in a couple of seconds the resume will be transformed into a candidate's card and will be uploaded to your database.


We'd like to pay your attention that the CVs from GoogleDocs will be added to the database only if the file is not limited by the privacy settings.
Remind you that CleverStaff also has integration with LinkedIn and such job-sites as hh.ua, hh.ru, hh.kz, superjob.ru, work.ua, rabota.ua, jobs.tut.by, cv.lv, job.kg.