Integration with DOU and other changes in CleverStaff
Friends, this release includes a lot of interesting improvements:
We've added the possibility to parse applies to your vacancy from the DOU website. You need to post a job on this website, get applications from candidates and then you will have the opportunity to save them.

We've added the possibility to reassign responsibility for Candidates, Vacancies, and Clients when a user is deleted from CleverStaff.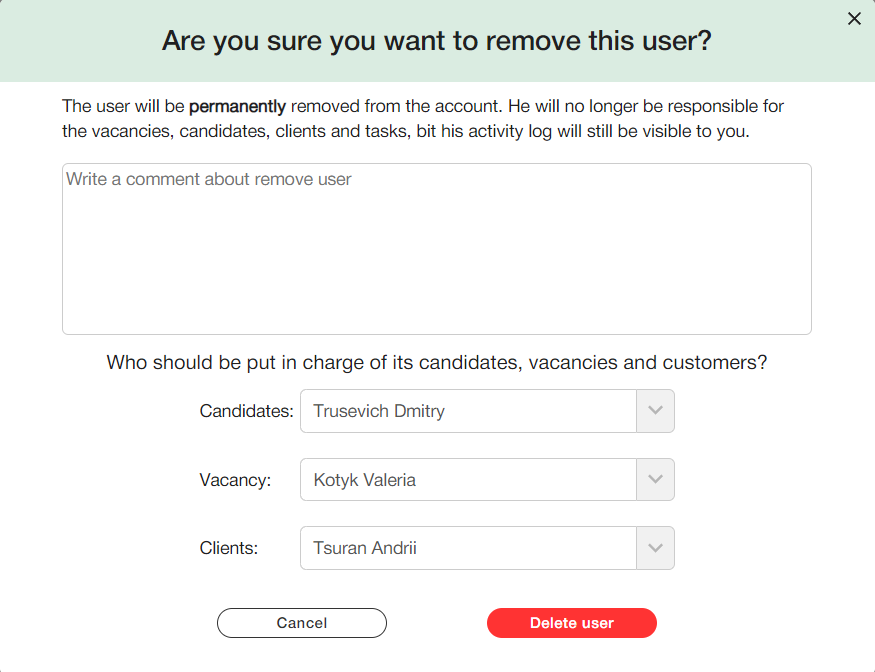 We've added new system sources: Import from Excel, Add from the archive. These sources are also included in our reports.

Now export into Excel includes all candidate's contact detail, not only general.

We've added the display of the Client right to the Vacancy name in the comments and actions block so that you can easily identify vacancies with the same name from the different Clients.

We've added the possibility to transfer candidates directly from one vacancy to another.