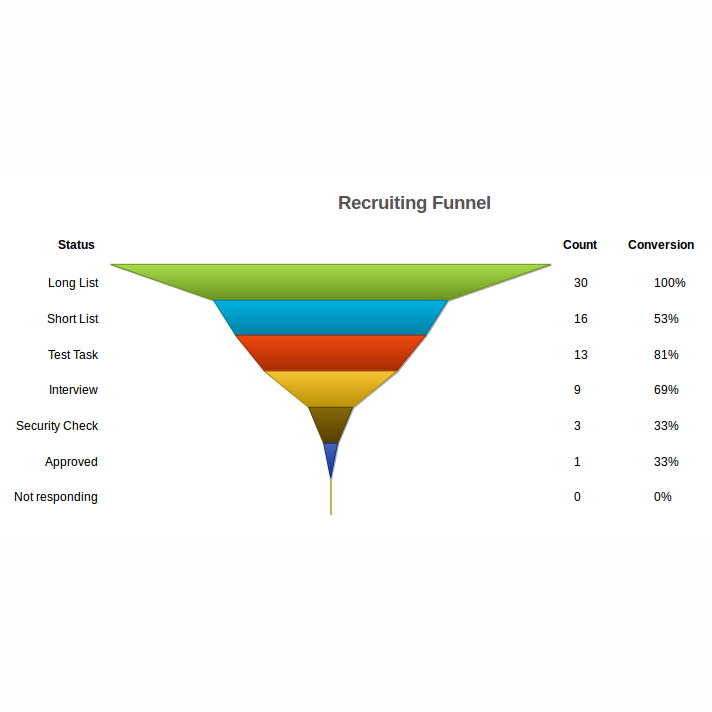 It is widely known sales funnel applied to recruitment. Recruiting funnel is based on the overall number of candidates for the vacancy and its change while they are transferred through the stages of hiring process.
The most interesting thing is that the recruiting funnel shows conversion between the stages. Good conversion saves a lot of time, because the less is the amount of candidates needed to fill the vacancy — the less work with them a recruiter has to do. Recruitment stages with the lowest conversion are zones of productivity growth.
It is very useful to compare recruiting funnels of different recruiters and the whole company. It will clearly show the more effective ones at every stage, thus, who should share their experiences with others.
Such a wonderful recruiting funnel for vacancies, recruiters and clients has appeared in CleverStaff!
Now it clearly shows:
The efficiency of working on each vacancy.
The performance and progress of each recruiter.
The comparison of customers (clients) by total conversion of their vacancies.
Your friends @CleverStaff